Things to do on ANZAC Day in Sydney
ANZAC Day is the day of the landing of Australian and New Zealand troops in 1915 in Turkey on the Gallipoli Peninsula. This is an important day for Australia as it commemorates the lives lost and the bravery of all military personnel in serving their country. Large crowds are expected to attend parades and services around Australia. Below you'll find information on some of the key events along with other ideas on things to do on ANZAC Day in Sydney.
ANZAC Day Parade
The Sydney ANZAC Day Parade starts at 9 o'clock in the morning. The marchers lead the ANZAC Day Parade through Pitt Street in the heart of Sydney and continue through George Street towards the War Memorial in Hyde Park. The parade ends at 1 o'clock in the afternoon with a Commemoration Service.
Two-up in Sydney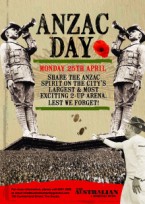 If you not sure what to do on ANZAC day you could toss a coin for it. 🙂 ANZAC Day is the only day it is legal to Two-up in public. By tradition there will be a number of pubs hosting Two-ups all over Sydney.
Sydney Pubs on ANZAC Day
Sydney's pubs have long been a destination to salute the service men and women who have worked in military operations around the world. Most start at midday. Live entertainment will often accompany proceedings. You can also pretty much guarantee a generous 'feed'. Follow the link below for some of the best pubs in Sydney for two-up on ANZAC Day.
Rugby League
To many watching a game of Rugby League is a traditional way to commemorate ANZAC Day. Follow the link below for the fixtures.
Visit a National Park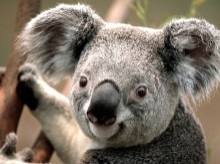 There are a variety National Parks in and around Sydney all offering various glades, picnic areas and picturesque scenery where you can relax and unwind. Alternatively, if you prefer to be more active, you could go for a bike ride, or go for a swim in clear crystal waters; go snorkelling off a coral reef and much more.
Climb the Harbour Bridge (Pylon)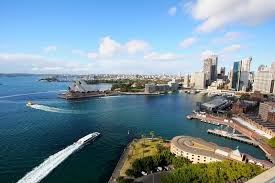 The Harbour Bridge Climb is one of the very best things to do in Sydney and is also one of the more expensive. Did you know there is a much cheaper option than the Bridge Climb? The top of the Harbour Pylon also offers great views of the Harbour and, of course, of the Sydney Harbour Bridge at a fraction of the cost. I don't think anyone would argue that the experience is the same, or even that the views are quite as good, but it terms of value for money, the Harbour Bridge Pylon is hard to beat.
Harbour Bridge History
You will have to climb over 200 steps to get to the top of the Sydney Harbour Bridge Pylon for all those great views but don't be in too much of a hurry. Along the way you can read and listen to the amazing history surrounding the Sydney Harbour Bridge and all the amazing stories that go with it. For more follow the link below:
Comedy Festival – 22nd April to 19th May 2019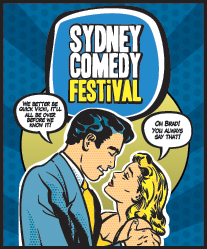 The Comedy Festival show-cases Australia's brightest comic talent. The festival 'laughs' [don't worry, the festival's jokes are funnier than mine] for three weeks all over Sydney including the Opera House and the iconic Enmore Theatre.
ANZAC Day Services and Parades
There will be a number of services being held around Sydney. The Manly Commemoration Services on ANZAC Day consist of a Dawn Service of Remembrance at the Manly War Memorial at dawn at 4.25am. There is also a Wreath Laying Ceremony at 11am. You are encouraged to lay a wreath at this service. For information on ANZAC Commemoration Services follow the link below:
Spend the Day in Manly and the Northern Beaches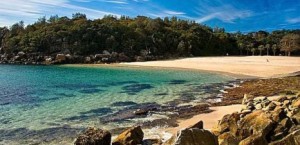 Manly and Sydney's Northern Beaches make a considerable contribution to the top 100 things to do in Sydney. Have a look at the top 30 or so things to do including North Head, Church Point, Palm Beach, West Head and the Sea Life Sanctuary at Manly and decide which appeals to you most. Alternatively explore some of the lessor known spots on the Northern Beaches. Arguably this is most scenic part of Sydney away from the Harbour.
The Hawkesbury River
The Hawkesbury River seems to be just a little too far away from the centre of town for most people. If you are prepared to spend an hour or so getting here you will be rewarded with wonderful scenery and a laid-back atmosphere. Whether you just go a stroll by the river, or go fishing, or go for a ride on the Riverboat Postman, or go Kayaking you will be glad you came.
Australian Reptile Park
You'll find the Australian Reptile Park just after the Hawkesbury River once you've crossed the Mooney, Mooney Bridge. Well worth visiting to see the Australian wildlife, not just the reptiles.
What to do during April and May in Sydney?
There are many top things to do in Sydney in April and May. April is also a time for School Holidays bringing with them a heap of activities and events that everyone can go to, not just families.
What about outside Sydney?
Follow the link below for some great places to stop and explore between Sydney and Brisbane. The page includes a few videos so it may take a second to load.
There's much more to do in Sydney
Please don't think we are trying to get rid of you. 🙂 Please stay in Sydney as there is much to do. As well as all the special ANZAC events and activities, there are many more top things to do; in fact there are 100s of things to do.
Best Places to StayBest of Sydney