April School Holidays in Sydney
Things to do in the Autumn School Holidays in April
What to do during the April School Holidays in Sydney?
The April School Holidays in Sydney are designed to be enjoyed. Below you will find things to do during the April Holidays in Sydney, or Autumn School Holidays to be more correct. Sydney100 has lots of top things for families to do during the school break.
April or Autumn School Holidays
The April School Holidays officially start on April 14th . Click for more School Holiday Information and for the dates of Public Holidays in Sydney and links to more things to do.
Go to Manly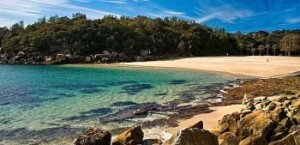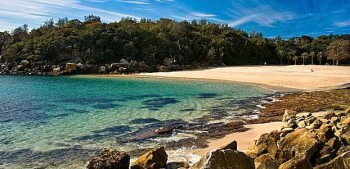 What to do during the holidays? Easy, do the number one thing to do in Sydney, catch the Manly Ferry to Manly,  You will find more details and ideas from the Top 5 things to do in Sydney.
Blue Mountains
If Manly doesn't grab you how about a trip to the Blue Mountains?
Go to the Zoo!
Taronga Zoo is always welcoming of families, for a fee of course, with its great animals but also the play park and kid sized critters. It also happens to be one of the top things to do in Sydney.
Cinema in Sydney
Cinema in Sydney pulls together the various movie listings we have plus a few 'extras' like the Sydney Film Festival. We have also added some useful links to movie sites so you can easily find out what movies are currently being screened in the centre of town and elsewhere around Sydney.
Pine Street Creative Arts Centre, Children's Holiday Program – Chippendale
Aimed at a wide range of ages from 5 to 18, the Pine Street Arts Centre's reason for being is to build your child's self-confidence and help kids gain a sense of achievement through the creation of art. This is achieved by 'developing skills through a range of art practices and experiences'. Courses are run by 'professional practicing artists, in a friendly studio environment'. Be decisive (if you are interested) as there are limits to the number of kids they can take:
The Australian Reptile Park
The Australian Reptile Park is not just about crocs, snakes and other scaly monsters, there are also lots of Aussie birds and mammals to spend the day with. If you like to picnic and BBQ, you will find excellent facilities near the handy children's play park. A visit to the Australian Reptile Park is great day out and is one of the top things to do in Sydney.
Go to the (local) Market
Sydney has loads of interesting markets to go to, many provide entertainment such as music, jumping castles and sand art. Have a look at the Sydney100 listing of markets and the useful links page, don't forget the local market guide!
The Powerhouse Museum has the Wiggles

As well as fun for the kids there is a little Wiggle history to read up on if you are interested. Follow the link below for the details. You will also discover loads more to do over the school break at the Powerhouse Museum.
Royal National Park and the Tramway Museum
The beautiful Royal National Park (listed at No. 27 on the Top 100 things to do) is just a short drive away from Sydney's southern side. As well as exploring this wonderful old park you could just take a look at an old Sydney tram (yes, once trams roamed Sydney's streets just like Melbourne).
Hyde Park Barracks Museum
Hyde Park Barracks often has part to play in the Australian Heritage Festival. Follow the link below to see what they have planned for us this year.
Take a Trip to the Northern Beaches
There are a number of places around Sydney that can feel like you have gone away on holiday even though you are still in Sydney. Sydney's Northern Beaches is one of the best.
Manly, Palm Beach and Church Point
You could catch the ferry to Manly (listed at No.1), go to North Head (No.5), Palm Beach (No.8), West Head (No.17) and / or Church Point (No.19). The Northern Beaches takes up more than its fair share of the top 20 things to do in Sydney. If you work your way through the top 20 you will see what I mean (starting with the Top 5).
Narrabeen Lagoon and Turimetta Beach
You could go for a paddle in the usually very shallow and safe* Narrabeen Lagoon, or walk around the lagoon or Narrabeen Headland's rock platform or just laze and play on Turimetta Beach. Click here for more information including a map. *Not so safe after heavy rain.
Go for a bike ride, a photography tour or just relax with a good book
School Holidays often mean less traffic around the centre of town. So if you have access to a bike, there are lots of cycle paths to ride on. You could also use the less crowded roads to drive, or use public transport and go on a self-guided photography tour around town. If you just wanted to take it easy with a good book just buy the Travel Guide and you are all 'sorted' 🙂 .
Kids in the (Olympic) Park
Sydney's Olympic Park offers us a range of sporting, creative and plain old fun things to do for children of all ages up to 106.  🙂 Activities have included an ANZ Stadium Tour, Soccer Camp, Archery, Diving, Cookie Making, Kite Flying, Water Playground, Writing Workshops and much, much more. See below for details of this year's program.
How much does it cost?
Prices vary depending upon what you want to do, however many of the kids in the park get to play for free, and most for little more than $25.
What's on at Q Station in the April School Holidays?
What does Q Station have in its locker of goody things to do to allure us all the way to North Head? North Head for starters! North Head is a top place to visit in Sydney – Number 5 in fact on the top 100 list.
Ghosts and History
The Q Station runs History and Ghost Tours among other 'Q-rious' delights.
The Australian Maritime Museums School Holidays Program
The fun doesn't stop with the Australian Maritime School Holidays Program which has a history of 'cool stuff' like the South Pole Critters, Claymation, Art-Making, Science Experiments, Dress-Ups, Games and a Night in the Navy.
Funky Planet – Taren Point
Funky Planet School Holiday is aimed at 4 year old's up to 12 year old's. They specialise in parties and workshops to help fill your child's school holidays with fun and laughter.
There are loads more things to do
One of the great things about the School Holidays is it allows you to enjoy all the wonderful and fun things there are to do in Sydney. Flick through the list of top things to do in Sydney and pick out whatever you like the look of.
The Sad end of the Holidays
And so the holidays come to an end. Winter is approaching and all there is, is work and more work. The days are drawing in – where is the light at the end of tunnel? What is there to look forward to? We are kidding, right? Absolutely:
Comedy Festival – 20th April to the 17th May 2020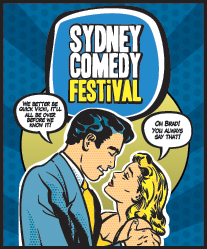 This is a great event to book into. So cheer up, have a few drinks and laugh yourself into a better frame of mind. Sydney is a wonderful place to live and visit for hundreds of reasons and for all seasons. Now it's time to have some fun.
ANZAC Day and April in Sydney
There are also special events on ANZAC Day on the 25th April. Events in April and May in Sydney may also be of interest.
Follow the links below for more ideas, places to go and things to do: