Things to do on Father's Day in Sydney
What to do on Father's Day in Sydney?
Sunday, 2nd September is Father's Day!
Take your Dad out for a Long Lunch
Perhaps the most popular way to celebrate Father's Day in Sydney is simply to take him out for lunch or breakfast. You could make this a little more special by catching the Manly Ferry from Circular Quay and have lunch in Manly. Alternatively, you could catch the ferry to Darling Harbour and have lunch there. Some would argue that you can't beat lunch at Church Point or Cottage Point and they might well be right.
Take Dad to a game
Take Dad to a game of Rugby League, AFL or Rugby Union. Get Dad away from the telly and out amongst his fellow Dads to watch a game of footy. The finals are almost here, passions are running high – give your Dad something to yell at. Just type your Dad's favourite team in the search box and grab some tickets:
Take Dad down to a Farm – Belgenny Farm, Birth Place of Australia's Agriculture – TBC
Car displays, a steam engine display and a licensed bar. So that should take care of Dad, but if not there is more including live music, craft stalls, snake and reptile shows, working dog trials, stockhorse demonstrations and sheep shearing. He could even get his face painted… but maybe not. This is a chance for the family to have some fun in countryside with Dad.
Father's Day Lunch, Country Style
You will need to book to get the buffet lunch, so do it soon or risk disappointment. There will also be food stalls so nobody will starve. You will find the Belgenny Farm in Camden, just an hour's drive south-west of Sydney.
Take Dad to see his dream car – TBC
The annual Muscle Car Masters (AMC) is on at Sydney's Eastern Creek International Raceway on Father's Day. Muscle Car Masters is retro-charged with racing from heritage cars from the 60s, 70s, 80s and 90s.
Formula 5000
A new addition to this year's AMC's program is the Formula 5000 Open Wheelers. Other racing categories include the popular Historic Touring Cars from 1992 back to 1973, and then even older still. The Kiwis are expected to be well represented with their Muscle Cars; there will also be a 'Best of the Best' race along with Heritage Hot Laps.
Heritage Hot Laps
In addition to the races, a number of hot lap display sessions will be conducted for genuine race cars that are just too precious to race. Past treasures in this category have included Dick Johnson's 1981 Bathurst-winning Falcon and Peter Brock's 87 Bathurst Commodore.
Talk to the Legends of Racing
Off track Dads can yarn with the many racing legends that are expected to attend.
Take your Dad out for breakfast
How does a Champaign Breakfast sound? Not bad? What about a little balloon ride before then? Tell your Dad you are taking him out for a breakfast and then watch him float off into the distance. It will be a Father's Day surprise he will never forget.
'Hit Dad up' for Dinner
The Altitude restaurant is open for you to show your Dad just how much you love him. With Sydney below, great food on the table and a red-faced dad in front of you what a day, what a great way to celebrate with Daddy. At the right moment just ask if he wouldn't mind paying for it, "I'm bit short this month, you remember how it is." How can he say no. 🙂
Take your Dad 'round and round the Garden' – The Royal Botanic Gardens
If your Dad loves his garden the Royal Botanic Gardens will be an awesome place for a picnic or lunch. Relax by the harbour and soak up the ever changing views for free. After you have eaten explore the Pyramid Glasshouse and the Rose Gardens and if your Dad likes a drink, maybe head for the Opera House Bar nearby. What a day.
Kart your Dad around the Track – Eastern Creek
Take your Dad for a bit of a spin around at Eastern Creek in a go-kart. If you race him let him win – it is Father's Day after all.
Take your Dad to the Zoo
A trip to the zoo is always a good family day out. Apart the animals and wonderful Harbour Views there's the entertaining Seal and Bird Shows. The day promises to give Dad something Dads treasure the most, a fun day with his family.
Enlighten Dad with a trip to Barrenjoey Lighthouse – Palm Beach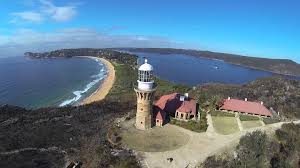 It's a bit of a trek around the headland, 90 metres up and a few more long but it's well worth it for the sumptuous view. When you have had enough sightseeing make your way towards Palm Beach and the famous Summer Bay Surf Club for a drink and bit to eat. If you have the energy (or a car) there are 'nicer' cafes little further down and just behind the beach front.
Let your Dad have a beer in peace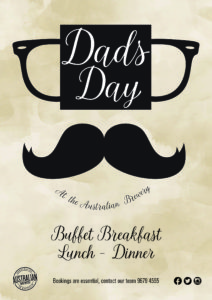 The Australian Hotel and Brewery at Rouse Hill is throwing open its doors, well gently anyway so as not to break the glass, they are open for Breakfast, Lunch or Dinner. To ensure your are in you'll need to book.
Buy your Dad an iPad or Tablet
So why would you buy your Dad an iPad? Well, for one thing you can give him something to do… a hundred plus things to do actually. The book is for visitors, locals and Dads.

If the iPad is too expensive you could always print the book out for him. It just might take a while. Alternatively just buy him the book and let him sort out how he goes about reading it.
Top 100 things to do in Sydney
If none of the above things to do seem like a good enough idea for Father's Day just troll through the list starting below and see how you go:
Sydney Entertainment and Festivals
We make the distinction between top things to do and events based on how long they go on for. Events and festivals rarely last more than a month, so we generally treat these things differently. Find out what is currently on by visiting: