Sydney Festivals
What Festivals are on in Sydney? Where are the Best Festivals in Sydney?
Sydney Festivals Large and Small
What are the best and most entertaining festivals in Sydney? Sydney hosts a number of major festivals (including the biggest, the Sydney Festival) each year attracting international performers and artists from around the globe. That's not to say that some of the smaller, community based festivals can't draw the crowds and the smiles.
Things to do this month, next month and the month after and the….
Current Events and Festivals
Above you'll find a bunch of links to take you to the top events and festivals in Sydney all arranged by month. Just have a glance at the Menu ABOVE or follow the links below:
Below is an archive of great past events – many come back year after year
Jazz at the Pines – Dural – Selected dates from Sunday, 22nd September to Sunday, 18th May 2014
Jazz at the Pines brings together great jazz bands to perform live on the lawns of The Pines at Dural. With the demise of the Jazz Festival at Darling Harbour all Jazz events deserve our attention. They will perform for your listening pleasure amongst the 100 year 'jazz' pines in Dural, a place where Sydney goes a little rural. With the older than the pines Roughley House listening in, you can enjoy the scenery, the atmosphere and music with your own picnic. This year's line-up includes Zenith Jazz Quintet and the Bridge City Jazz.
---
The Chalk Urban Art Festival
This is such a good concept it's hard to think why you wouldn't want to check this out – actually I can think of a reason, they aren't planning on coming to Sydney this year despite a successful tour of Italy. So why mention it? Well it just goes to show just what great artists these guys are. They are attracting international recognition, impressive, chalk that one up for Australia. For the latest news check out their website.
---
More things to do, places to go and things to see in Sydney
If you haven't done so already, we recommend that you have a look at the list of the top 100 plus things to do in Sydney. The further down the list you go the more likely it is you will find things to do in Sydney that you hadn't thought of, or things to do you have forgotten about or overlooked. In addition to all that, we have the things to do in Sydney when it rains. 
Past Sydney Festivals – Many of the Festivals in Sydney are annual events
Sydney Film Festival from 5th June
Have you bought your tickets yet to the Sydney Film Festival? We have listed some of the more interesting movies and provided a link to the trailers so you can judge for yourself. The Vivid Festival will still be on for the early part of the film festival, so leave yourself some time to wander around town to admire the amazing lights.
Sydney Film Festival and Sydney Vivid Festival
---
Underbelly Arts Festival, Cockatoo Island – Saturday 3rd and Sunday 4th August
Underbelly Arts is for all those artists out there that have not yet made it big. Some amazing talent has been brought together over the last week with the finale being the Underbelly Arts Festival this weekend on Cockatoo Island. Over 100 artists have been working on 30 projects and have created a range of innovative artworks and live performances which will all be set against the island's contrasting natural attractions and interesting industrial relics. There is something for everyone, with activities for the kids, tours, food and drinks, and even a ghost story or two…
---
Winterlight Festival in Parramatta – Thursday, 27th June to Sunday, 14th July
Parramatta is embracing winter with a huge outdoor ice rink, alpine food, an outdoor bar, cool entertainment and things for the kids to do. Rug up warm and join in the fun.
---
Bankstown Bites – Saturday, 6th July
A unique food festival with cooking demos, food stalls, food tours and activities for the kids. And in between all that food, there are live performances, with dance, comedy and music to keep you entertained.
---
Winterfest Medieval Faire – 29th and 30th June
Winterfest may not have survived in all its icy glory, but the Winterfest Knights do not give up that easily. Come and see them joust, cheer for your favourite knight and enjoy some traditional Medieval activities. You can try your hand at archery, or Celtic dancing, or just browse the arts and crafts fair and tuck into some Medieval delights. Lots of activities for the kids, and if dressing up's your thing, there are prizes up for grabs for the best medieval costumes.
---
Winter Magic Festival, Katoomba – Saturday, 22nd June
Every day in Katoomba is of course 'magic' but Saturday, 22nd June will be especially so with a Grand Parade, music, stalls, art and displays and lots of people playing dress-up. This is a community event so the locals really get into this and so will you if you go along. It is a lot of fun and I just hope the weather behaves itself.
---
Head On Photo Festival – Sydney – Friday, 17th May – Sunday, 23rd June
Australia's largest photography festival, the Head On Photo Festival, has over 200 different events to tempt you with, all showcasing the work of world's top photographers. The festival covers everything from photojournalism to fine art, to Hollywood stars to gorgeous landscapes and in-your-face portraits.
---
What's on at the Sydney Film Festival? – Martin Place Amphitheatre – ends Sunday, 16th June
What's on at the Sydney Film Festival? Well you could check out the big screen at Martin Place Amphitheatre and watch "an ever-changing mix of trailers, red-carpet coverage, short films and more".
---
Sydney June Long Weekend – Saturday, 8th June to Monday, 10th June
Just a reminder that the June public holiday is on Monday 10th June for the Queen's Birthday. There is nothing worse than realising you have the day off work for the Queen's Birthday and you forgot to send her a card. 🙂
Things to do on the Queen's Birthday
---
Sydney's Major Festivals
Vivid Sydney and the Sydney Film Festival
Click The more on the wonderful light show brought to us by the Vivid Festival and the ever engaging award awarding Sydney Film Festival that are getting closer!!
Vivid Sydney – 24th May – 10th June 2013.
5 years old Vivid Sydney is a light, music and "ideas" festival which aims to have something for everyone. Most of us just like to see the Opera House looking even more awesome than usual, however, there is more to Vivid Sydney than that. The older the Vivid Sydney gets the more it moves, delights and entertains us. If you are in Sydney during the Vivid Festival you are in for one, big treat!
Last Years Vivid Sydney
Last year the artist geniuses of Vivid have come with a light hearted yarn to tell. A three-storey-high animation will tell the story of a day in life of "Workerman". This poor chap goes to work, causes a traffic jam by hitting a bus, endures a rather dramatic day when he finally arrives, retreats into dreamland, and finally escapes back home. This year it promises to be even better
Vivid Live
Whilst Vivid Sydney doesn't start till May, the best tickets start disapppearing now. The Light Walk, including the lighting of the Sydney Opera House Sails is a must see but that's for free. Vivid Live provides us with the option of going to a concert as well as the seeing the Vivid lights.
Empire of the Sun, Bobby Womack and Kraftwerk
This year the line-up includes Empire of the Sun and music legend Bobby Womack. Tickets to Kraftwerk, Vivid's initial headline act, went faster than a German sports car on an autobahn. If you are interested you will find more details by following the link below.
Night of Horror International Film Festival and Fantastic Planet Film Festival – Dendy Newtown – Thursday, 11th April to Sunday, 21 April 2013
Prepare your 'excitement modulator to overload!' if you crave 'cinematic gore', if you like your trip to the cinema to be 'spine-chilling' then you must journey to the inner west of Sydney and the fabulous Dendy Cinema in Newtown. Some of this year's festival will be serious, some of it will not, some of the movies will be short; some of them will be hot. If you have tired of life on this planet, as we know it, go to Newtown, it will be like visiting another world.
Sydney Horror, Sci-Fi and Fantasy Film Festival – Dendy Newtown – Thursday, 22nd March – Sunday, 1st April
If you like a little horror in your life, would love to blast off to some distant planet or maybe just fantasise about it, then you should find something of interest at the Sydney Horror, Sci-Fi and Fantasy Film Festival. The festival includes short films, feature films and screenplays.
Stone Music Festival – Sydney Olympic Park – Saturday, 20th April – Sunday, 21st April
Billy Joel, Aerosmith and Van Halen will all be playing brand new songs you have never heard of. Not! No, they will be jumping around and still singing rock and roll to you just the way you remember it. At the time of writing, there were still tickets available.
The Sydney Festival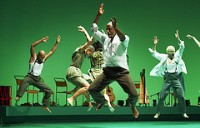 The Sydney Festival doesn't start until January but tickets to the main events may well sell out as the festival attracts a lot of people from interstate and overseas. In other words, book early or risk disappointment.
Top Gear Festival Sydney – Sydney Motorsport Park – Saturday, 9th March – Sunday, 10th March
If you are a big Top Gear fan then the first thing you will want to know is will Jeremy Clarkson, James May and The Stig be there? Well they said they were coming, along a scattering of legendary racing drivers and celebrities. This is a genuine Top Gear production combined with amazing stunts and challenges, live action zones, exhibitions and more top gear. The Top Gear Festival is scheduled as a one-off event, only to take place in Sydney, so it is bound to be popular.
Festival for the Kimberley – Friday, 8th March
When a beautiful place like the Kimberley travels over 4,000 kilometres to visit a beautiful place like Sydney, it only seems polite to drop by and say hi.
The Kimberley Whale
If you do, you might enjoy some of the live Kimberley music, dancers, speakers, camels, the whale-sized Kimberley whale puppet, market stalls, a sneak film preview, organic food, mango smoothies and WA beer and wine.
The beautiful people of the Kimberley
There is a political aspect to this, mining is bad etc but nobody will expect you to chain yourself to anything or march on Parliament – just relax and have a whale of a time with the beautiful people from the Kimberley.
Thailand Grand Festival – Darling Harbour – Saturday, 9th March – Sunday, 10th March
Experience a small part of Thailand through this art, craft and cultural festival, including traditional Thai leaf ornaments, shadow puppets and a mixture of western and eastern family entertainment. Thai warriors will demonstrate the art of Muay Thai and Krabi Krabong, there will be cooking demonstrations and a Thai version of Masterchef. Thai airways will be there attempting to entice you away from Sydney with special festival discounts and offers.
Sydney Cellar Door (NSW Wine Festival) – Hyde Park – Friday, 22nd February – Monday, 24th February
It's always nice to have a stroll through Hyde Park even if it's just to get to work. How about hanging around for a while with a glass of wine in your hand? Claiming to be Sydney's biggest outdoor wine bash, the Sydney Cellar Door will allow you to try the best from almost 100 wineries and to meet some of the wonderful winemakers who created these masterpieces. Masterpieces? Art in bottle? Too good to drink? How do we know unless we drink it? If this is your dilemma, the Sydney Cellar Door has the solution. As well as great vino there will be a stack of food, so stay a while, relax and enjoy.
Sydney Shakespeare Festival – Bicentennial Park to Sunday, 24th February
Shakespeare in the Park is a popular international event held in many large cities around the globe. Sydney's version, the Sydney Shakespeare Festival, is held at Bicentennial Park with the ANZAC Bridge as a backdrop. Be entranced by 'Much Ado About Nothing' and 'As You Like It' as you picnic under the stars sharing a timeless cultural classic.
Paddington Pub Fest – Paddington – Thursday, 14th February – Sunday, 17th February
If you are ever on the lookout for a good pub (that's pub not bar), Paddington possess some of Sydney's finest. The Imperial, the Royal Hotel, the Paddo Inn to name but a few. The Paddington Pub Fest has a lot of good material to work with and if you get comfortable where you are there's no rush, the pubs will be open again tomorrow.
Tropfest – Domain – Sunday, 17th February
Tropfest is big on small movies, a feast of great small films in fact, and it won't cost you anything to see them. Tropfest will get you out into the great outdoors of the Domain and into a laid back atmosphere of relaxed picnic film watching pleasure. Even well behaved pets are invited. There will be live music, entertainment, food, bars, red carpet arrivals and the awards ceremony. The gates open at 11am followed by a rush of people armed with picnic blankets aiming for the best spots.
Woollahra Festival – Woollahra – Thursday, 15th November – Sunday, 18th November
Malcolm Turnbull, man of ideas and a zebra
The Woollahra Festival is a mixture of art and ideas. The idea being that if you attract a whole bunch of people with the promise of great music, performance art and comedy, more good ideas will follow.
Malcolm Turnbull
As you might expect, the weekend is the busiest with diverse performances in jazz, magic, circus and dance. On the ideas front, "If we have got it so good, why do we feel so bad" with Malcolm Turnbull, is on at 7pm for an hour on Friday, but it could well go on for a lot longer than that. It might be a good idea to book in advance.
Spring Dance Festival – Sydney Opera House – Monday, 20th August – Sunday, 2nd September
With the end of winter in sight it is time to get some spring into the step with the best in the business. If you are into dance, the Spring Dance Festival will move you.
Strathfield's Big Spring Festival – Strathfield – Sunday, 2nd September
The Strathfield Spring Festival will be the biggest big thing since last year's festival, and that was super big. Top billing on the entertainment side of things is X-Factor winner Reece Mastinon, and he might even bring his dad (it being Father's Day 'n' all). If that's not enough, or doesn't even register, there will be a 'Sports Quarter' with AFL, Cricket, Soccer, Basket Ball and the Martial Arts all represented. If you are still unconvinced how about carnival rides, market stalls, community displays, showbags, food, games, a fishing clinic, model car racing and a "Kidz World of fun for the children". This is going to be big.
Mercedes-Benz Fashion Festival – Sydney Town Hall – Tuesday, 21st August – Saturday, 25th August
The Mercedes-Benz Fashion Festival is another thing to help bring in Spring. The weather is warming, so is your wardrobe up to it? Now is the time for a fashionable experience with "style workshops, pop up bars, live performances, beauty trend consultations and secure exclusive retail offers"..
The Rocks Aroma Festival, Sunday 29th July – 10am – 5pm
The Aroma Festival is all about freshly ground coffee, delicious baklava, chocolate strawberries, cupcakes, rich hot chocolate and spiced chai. This year, Aroma has four global regions where you can experience the different tastes and, of course, aromas from the Orient, "The Continent" (Europe), "The Latin Quarter" and "The Oasis". So grab yourself a cup of coffee and take your nose on a trip around the globe.
There will be caffeine fueled entertainment including belly dancing, salsa, samba and, of course, camels(?)
Bondi Feast Festival to Saturday, 28th July
The Bondi Feast Festival is all about little bits of music, comedy, theatre, food and they even serve winter warming wine. The comedy includes Erotic Fan Fiction (Eddie Sharp), Story Club and Cut and Paste, music is supplied by local bands, a Beach Dance Party is planned along with a performance of the Adelaide Fringe Festival award winning play 'Rocket Town' by Emily Steel.
SmARTarts Arts & Cultural Festival – Friday, 13th April – Friday, 27th April
SmARTarts Arts & Cultural Festival is all about visual art, design, performance arts and music. Art installations and experimental electronic music will engage the mind and senses and, as part of the festival launch party, a unique clay animation project will be created and filmed before your very eyes
"The smart ARTS Festival is a great opportunity for young people to learn from one another and others in the industry. We encourage young people to participate and learn new skills." Sydney Lord Mayor
Short and Sweet – Newtown – Every Wednesday to Saturday 8pm and Sunday 5.15pm till 31st March
There are short film festivals – so why not short play festivals? Short and Sweet claims to be "the biggest little play festival in the world" so big is good after all? Every night of the festival,10 plays will compete for under 10 minutes each. Both judges and the audience can vote on each performance. More than 180 acts will be challenging each other to reach the gala final.
Sydney Festival 2012
If you are looking for the Sydney Festival it's so big. bad and beautiful it's got a page all of it's own plus some shameless self promotion but lets not go there ..I think

. But then again, don't bother as it has finished.
Australian Film Festival – Randwick (HQ), Eastern Suburbs, City and City Fringe – Wednesday, 7th March – Saturday, 17th March
The Australian Film Festival includes Swerve, Hail, More 4 Me, Burning Man and Murder Mouth (as part of the Australian Short Film festival). You can expect a few unreleased features, outdoor screenings and the Australian Film Walk of Fame, famous for it's low profile.
Future Music Festival – Randwick Racecourse – Saturday, 10th March
It's back to the Future Music Festival – also in Randwick. Headline acts include Superstar DJs Swedish House Mafia, Fatboy Slim and Paul van Dyk. Future Music Festivals past have sold out.
Targets Kids Day Out Festival 2012 – Sydney Showgrounds, Sydney Olympic Park – Saturday, 3rd March
What do children's entertainers do when they aren't on TV or stage – they get ready and perform for the Kids Day Out Festival. The biggest names in Kids Showbiz will be here including none other than Postman Pat, Bananas in Pyjamas and Shaun the Sheep. If that's not enough, there will be Indoor Rides Arena, XBox 360 Gaming Arena and an ABC 4 Kids Stage.
Australian Open of Surfing – Manly Beach to 19th February
Australian Open of Surfing is not just about the best surfers in world, you'll also get to see some awesome skaters and some interesting beach art. The Australian Open of Surfing is an international event affiliated to the world's largest action sports festival, the US Open of Surfing.
Ocean Pacifika Festival – Bondi Pavilion – Sunday, 27th November 2011, 11.00am – 4.00pm
The annual Ocean Pacifika Festival is a free festival full of Pacific Island dance and music, children's craft workshops, arts and crafts stalls and a host of information and environment stalls to help us learn about our beautiful oceans and how to make sure they stay that way! Come and meet Venus the inflatable whale, get up close and personal with sea creatures at the Marine Discovery Centre's touch tanks, go for a rock pool ramble, get involved in a beach clean up, watch documentary films in the Seagull screening room or browse the many information and craft stalls on the day.
Bondi Short Film Festival, Saturday, 26th November
The Bondi Short Film Festival is an 'amateur' competition but don't let that put you off. The quality of the films in last year's festival was highly impressive and this is a great opportunity to see some very interesting and thought provoking work. The growth in popularity of this 11 year old event is reflected in the fact that most tickets have already been sold. If you are lucky, you might still be able to get tickets for the evening session.
Glebe Music Festival – St Scholastica's Chapel – Saturday, 26th November, 3pm
Join Josie and the Emeralds for the Glebe Festival "I Call and Cry" featuring sacred and secular love songs and consorts from the 16th century by William Byrd, John Dowland, Thomas Tallis, Jacques Arcadelt and Antonio de Cabeçon. There will also be an arrangement by Brooke Green of Andrea Pandolfo's Albanese depicting the plight of Albanian asylum seekers and dedicated to boat people everywhere.
Harvest Festival – Parramatta – Sunday, 13th November
There is a first time for everything, and this Sunday marks Harvest Festival's first outing. With The National, Flaming Lips, Mercury Rev and Bright Eyes it sounds like it won't be the last. Portishead, unheard of in Australia for 13 years, will also be there to ensure everybody reaps the benefit of a great Harvest.
Newtown Festival – Sunday, 13th November
The Newtown Festival has a great alternative vibe to fill it full of interesting things, sounds and people. This year promises:
3 music stages
Huge kids and family zone
Vocal Local Village
Writers Stage
Eco area
MC Cyclery Games Arena
Interactive workshops
Street Theatre and Art Spaces
Newtown Festival Dog Show
280 market stalls
Food stalls offering a taste of the globe
Licensed bars
Novemberfest – Saturday, 5th November – 10am until 4pm
Quiz for you. What is Novemberfest? Is it like Octoberfest in November? Here are some clues:
"This will be a great family day out with:
– Many fun rides,
– Sporting challenges & games,
– Traditional food & drinks,
– Homemade cakes,
– Ice cream,
– Reptile zoo with shows on our big stage,
– Face painting,
– Art and craft,
– Second hand boutique: clothes & books,
– Stage entertainment,
– Silent auction,
– Christmas stalls and workshop,
– NSW Audi Club"
So it's one of those..
The Australian Beer Festival – Saturday 29th & Sunday 30th October
Let me tell you story. There is a pub in Cumberland Street in the Rocks called The Australian Hotel. They make good pizza (for a pub) and they host a beer festival every year. You could forgiven for thinking, pub, beer, festival – yeah right, they are going to sell some boutique beers and call it the Australian Beer Festival meaning just them, its their name after all. You might have been right the first year, seven years on and it has grown a little bit:
"This year, Gloucester Street will be completely shut down, lined up with drinking stalls and inundated with beer connoisseurs, the beer curious and beer lovers from across the country. ..over 120 different beers…live entertainment….BBQ stalls ..Gourmet Pizzas.
The public will also be able to taste and judge beers from over 20 brewers nation wide helping the festival crown the People's Choice Awards. More than 12,000 people are expected to attend the festival and 20,000 litres of beer to be consumed over the two-day event."
The Greenway Festival, Cooks River – ends Saturday 29th October
The Greenway festival walks and talks and rides and eats and goes arty and bush on its way along the Cooks River until the 29th October.
The Battle of the Festivals – Marrickville vs Strathfield – Sunday, 23rd October
There are two festivals on today battling to be best in the west. Marrickville Festival is three times as big as Strathfield having curried favour last year with the international Crave Festival organisers. Not to be out done, Strathfield has bitten back with 'Asian Fusion',
"the Strathfield Food Festival will bring the best tastes from the best restaurants, with live cooking demonstrations, competitions and the launch of the Strathfield Good Food Guide."
So which is best? both of course – do both! Just have a light breakfast before you go out!
The Sydney Rides Festival Launch, Taylor Square, Darlinghurst – Saturday, 8th October. Festival ends on 16th October
The Sydney Rides Festival hits the streets with music, song, food, bike stalls and Clover Moore – the Lord Mayor of Sydney. The festival will also include a "Bike Games Arena Spectacular", "Ride to Work Day Breakfast", an art exhibition, a film festival, various bike rides and a "City of Sydney chill-out zone".
Newtown Theatre Sydney Fringe Festival – Friday 9th September – Sunday 2nd October
Here we go again, fasten your seat belts, buckles and shoe laces – The Fringe is back. Does The Fringe prove that people don't just remember the worst? This festival can be a hit and miss affair. Or maybe the opposite is true. Either way, if you are prepared to get it, then you probably will. The most you should have to pay is $32.50 and you can leave if it's really bad. The hoped for highlights include:
• The Moving Picture Show: Silent Movies with a not so silent 12-piece orchestra.
• Complicated Creatures: A multimedia cabaret.
• Bite Size: A series of 10-minute plays covering the theme "Things are not what they seem" (possibly to be followed by "I think I've been here before")
• The Day The Sky turned Black: The stories of everyday people who fought Australia's Black Saturday Bushfires.
• The Dysfunctional Project: The trials and limp humour of male sexual dysfunction.
Whilst the subject matter may not be be totally unique or even inviting, the story is often in the telling. Now I've lowered your expectations, go on, be brave and give it go.
Blackmores Sydney Running Festival – Sunday 18th September
Blackmores get points if only for variety with a Sydney Marathon a Sydney Half Marathon plus a 9k run and even a 4k family run. So whatever your level of fitness, or non fitness you can easily take part. Another plus is the course, taking you over a car less Sydney Harbour Bridge and finishing at the Opera House. There are still places available, but not many.
Last year Blackmores Sydney Running Festival raised a massive $2.3 million for charity. At the time of writing, they are just under a million for this year – so they need your help – but you'd better be quick..
Spring Food & Wine Festival, Entertainment Quarter – 24th September – 25th September, 11am – 5pm
This is a nice way to warm up for the following long weekend. Indulge without going over the top with a little "gourmet fare and fabulous wines whilst being entertained by the smooth sounds of jazz, funk and soul."
Cronulla Spring Festival – Cronulla Plaza – Saturday 10th – Sunday 11th September
The Cronulla Spring Festival is one of Sydney's biggest beachside festivals with over 100 market stalls, carnival rides, kids corner, outdoor adventures expo and well being fair plus free entertainment.
The link below provides a full program of event and happenings in PDF, so you should be able to print it out pretty easily.
Festival of the Winds, Bondi Pavilion Bondi Beach – Sunday 11th September, 11am – 4pm, .
The Festival of the Winds is one of my personal favourites because it's so down to earth.. "Australia's largest and most exciting kite flying festival" will fill the skies with kites of all shapes and sizes. You don't have to be an expert kite flyer, anyone can get the wind up. You can BYO, buy one or make your own.
Manly Arts Festival- Friday 2nd September – Sunday 4th September
The Manly Arts Fest consists of a wide range of stuff including visual art, music, workshops, youth and kids events, theatre, performance and literary events. So you are bound to find something of interest.
A new feature this year isn't even in Manly. "On the Beach" is a new exhibition from Scotland Island and Pittwater's western foreshores. It focuses on the "gems of the beach culture and swimwear collection"
(p.s. The Manly Arts Program is a PDF file, so it might take a while to load up)
Festival of Wildflowers – St Ives – 28th August
I wasn't even sure you could actually have a festival of wildflowers but there you go, life is an adventure. The good thing about this wildflower extravaganza (you can never say that word too much) is that there will be no aliens or dinosaurs lurking in the bushes. So what can you expect from the festival of wildflowers in St Ives?
Aboriginal Art
Aboriginal Dance and Didgeridoo
Guided bushwalks with experts on plants, insects and Aboriginal culture
Native plant sales
Talks on native birds, frogs, backyard ponds and bush foods
Kids Bush Craft Corner
Master Mueller's Minibeast Walk
Dipnetting for tadpoles with the Frog and Tadpole Society
Native animal presentations by Taronga Zoo
and, hopefully, some flowers going wild. Food will be available along with real (as in plastic cup with maybe froth on top) coffee. The Festival will be there waiting for you come rain or shine. Grab your hat or brolly, friends and enjoy.
Gusto – Italian Food Festival – 21st August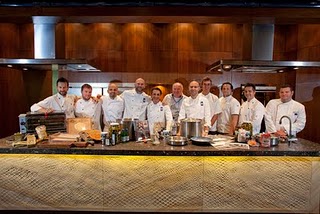 If you like Italian, and who doesn't, you should enjoy this. The whole family can enjoy the tasting room with its numerous creations and traditional dishes from Australia's best Italian restaurants. You can pre-book your hungry little ones into the "kids in the kitchen". They should have fun learning how to make pasta and pizza.
Sydney Fashion Festival Sydney – 23rd – 27th August – Sydney Town Hall
It's getting warmer, well that's what I keep telling myself anyway. Spring is, if not in the air, on the horizon so throw open your closet and throw out last years gear. Now is the time for a new frock or maybe that sexy pair of socks you've been after (socks rule!). If you go to this fashion show you can experience the "Experience". You will be welcomed then ushered into the "spectacular collection showroom". Once seated, you should 'experience' a whole thirty minutes of fashion showing then it's party time. "Hang out", spot a celeb and get photographed. There will be hair and make-up consultations, styling presentations and, of course, the Festival Bar. The Festival experience will leave you "buzzing".
ARC – Magic Winter Festival – Marrickville – Saturday July 30th – 12pm to 7pm
Costume parades, music, drummers, fire-twirlers, face paining, a jumping castle, puppets, exhibitions and yummy food.
Darling Harbour 21st Jazz & Blues Festival 10th – 13th June

Darling Harbour Jazz & Blues Festival is celebrating it's 21st Birthday by inviting you to a very special Jazz party. Australian jazz virtuoso James Morrison, the 17-piece all girl Sirens Big Band and US legends Topsy Chapman and the Ron Carter Trio, Katie Noonan, Tina Harrod, Misinterprotato, Jeff Duff & the Prophets, the Catholics, Ten Part Invention, the Buddy Knox Blues Band and many more.
You don't want to miss this FREE event.
Sydney Film Festival – 8th to 19th June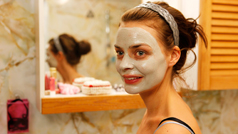 'Happy Happy' at the Sydney Film Festival
The Sydney Film Festival (SFF) is one of the longest running film festivals in the world. The SFF focuses on the best new films from around the world including short films, Australian films, documentaries and archive titles, many of which have been recently restored.
Sydney Writers Festival – 16th to 22nd May 2011
The 2011 Sydney Writers' Festival presents some of the world's finest poets, novelists and authors.
Sydney Writers Festival Highlights
Politics
Festival highlights include "why a good leader is so hard to find", a critical look at Australian politics and the challenge to government and media power from WikiLeaks.
The shift in global power from West to East is the focus of a number of events including"G'day, China!" at Sydney Town Hall.
September 11
James Gleick joins other writers from New York to reflect on September 11 terrorist attacks and, no doubt, the recent demise of Osama bin Laden. Scottish journalist James Fergusson, author of a controversial book on the Taliban, points us to a possible new direction in Afghanistan.
Climate Change
Since the 2010 emergency Town Hall meeting seeking leadership on climate change, things have only got worse. Naomi Oreskes, who unmasks the dark forces that manufacture climate-change scepticism, is joined by paleoclimatologist Curt Stager and environmental strategist Paul Gilding in "You've Been Warned" at Sydney Town Hall.
The Good Book
Britain's most widely read philosopher AC Grayling takes on the power of religion with his opus, The Good Book, an alternative to the Bible that sets out a secular path towards the good life.
A A Gill
There is perhaps no more delightfully vicious power than that wielded by the critic. We present legendary restaurant critic and travel writer AA Gill and the man who single-handedly created the celebrity chef, Anthony Bourdain.
The Chaser
And in recognition of the last great refuge of the powerless – satire – the Festival Club returns nightly with a new variety format, spearheaded by The Chaser.
Walsh Bay
Whilst most of the Sydney Writers' Festival action takes place at Walsh Bay, events are also held at venues throughout Sydney and regional NSW.