What's Open on Good Friday in Sydney?
What to do on Good Friday and over the Easter Long Weekend
Not everything is closed on Good Friday!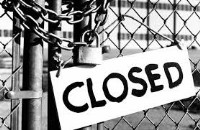 Not everything closes on Good Friday, although a lot of people will be surprised how quiet it is. Dead is word you might have heard to describe it. This is unfair, Sydney doesn't die, but it does hide. So what to do and where to find it.
What to do on Good Friday
What to do on Good Friday? Easy, do the number one thing to do in Sydney, catch the Manly Ferry to Manly, you can visit the Manly Sea Life Sanctuary, which is located a short stroll from the ferry wharf, or head for Shelly Beach.
Easter Show and Family Show
If Manly doesn't grab you go to the Easter Show or Family Show at Moore Park. Be warned that you won't be alone; the Easter Show is very popular. Darling Harbour is another great spot with the Powerhouse Museum among many other top attractions.
Go to the Zoo!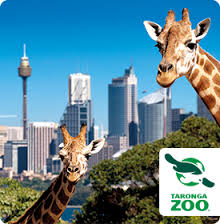 Taronga Zoo is open and it is one of the top things to do in Sydney.
Go to the Market
Some markets will be open including Paddy's Market. Check the list and the useful links page.
Are you into sport?
Sports fans can watch a game of Rugby League; either go to the match or visit a local pub covering the game. Pubs are allowed to open from 12pm to 10pm but bottle shops will be closed.
Go out for Lunch or Dinner
I know what you're thinking; my local restaurant is closed for Good Friday! There is a very good chance everybody's local restaurant is closed for Good Friday except for one or two. They don't have to close they choose to close or don't realise that there is nothing stopping them from opening.
Follow this link for cafes and restaurants who dare to open on Public Holidays. Some will be, some won't, unfortunately the only way to be sure is to contact them and ask if they are:
Go and see a movie!
I know, why didn't I think of that! All of Sydney's cinemas should be open on Good Friday. Follow the link below to see what is currently on at the movies in Sydney and where to see it.
The Star
The Star is actually a casino. All the slot machines and pokies rather give that game away. 🙂 Dotted around these money sponges you'll find a mix of fun things to do. For example you might be thrilled by a great stage performance, enjoy a wonderful gastronomic creation and a spot of people watching at a cool bar. You might indulge at a spa, go dancing at a flash club and sleep it all off on site assuming if you can afford to. The Star appears to have a license to enjoy Good Friday without too many restrictions or maybe they are just betting no one will complain. 🙂
Sydney Breweries
Brewers also have exemptions from Good Friday restrictions and you may be surprised at how many breweries there are in Sydney. Follow the link below for your nearest and then on to their respective websites for more details.
Think of today as an opportunity to do something different
Finally, look at this from a different prospective, it is going to be very quiet other than some of the places mentioned and the beach (if it's going to be a nice day). What can you do now more easily than normal? For example, do you have access to a bike? How about a cycle ride around town? There are lots of cycle paths to ride on. Maybe just go on photography tour around town. If you just want to relax and take it easy could just grab hold of a good book e.g.  Top 100 Travel Guide, find a nice quiet spot, and read it.
Free things to do in Sydney
We have listed out a number of free things to do in and around Sydney many of which you should be able to do on Good Friday.
Take a break
You might just decide it makes more sense to spend the day travelling to somewhere else. Please allow yourself the time to stop and relax on route. Use the "Stop, Revive, Survive" rest areas by the side of the road or better still get right off the Highway for a while. If you are driving north towards Brisbane we have listed a few stops you could make and even places where you could stay overnight. Whatever you are planning, please stay safe.
There's more to do on Good Friday
We have mentioned a few top things to do in Sydney that will be open but there will be many more. Public transport will be running along with the ferries and as a bonus, you may find them a little less crowed than usual as everybody thinks everything is closed. So we suggest you go through the list, pick out something that interests you and then just check to ensure they are open. You may be pleasantly surprised.
Other Events
Easter and ANZAC Day
Where to Stay in SydneyBest of Sydney