Mother's Day
Things to do on Mother's Day in Sydney
Mother's Day in Sydney can mean overpriced flowers, under whelming chocolates, expensive restaurants and a long wait. Alternatively avoid the rip off and actually give your Mum a day to remember. Sydney100 has come up with a few ideas to help make Mother's Day in Sydney a little more special. In addition flick through the top 100 Things to do for potentially something especially special. 🙂
Have a laugh on Mother's Day
Give your Mother a laugh and take her out for the night to enjoy the Sydney Comedy Festival:
Sydney Comedy Festival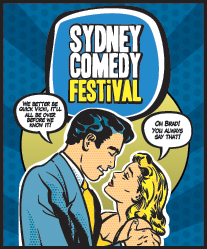 You can imagine what typically happens the day after Mother's Day…"So what did you do Kath? Lunch? Yeah me too. Same place as always. It was nice…can't wait for that new series to start next week blah blah. So if you want to give your Mum something to talk about other than what's on the TV take her somewhere a little different, it'll give her a giggle.
Lift your Mum up where she belongs – An Officer and a Gentleman
Buy the DVD, a box of chocolates, a bottle of wine and box of tissues and sit down to watch an Officer and a Gentleman. In case it is before your time, an Officer and a Gentleman is one of those stories about a guy in a white uniform who picks up a girl and runs off with her.

Lift your Mum up where she belongs (2) – Take her out for breakfast – kind of
How does a Champagne Brunch on a Tall Ship sound? Not bad? Even better how about a little Balloon ride? Tell your mum you are taking her out for a breakfast and then watch her float off into the distance. It will be a Mother's Day surprise she will never forget.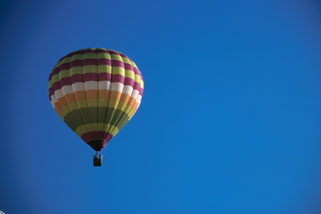 Take your Mum for a run
If she says you give her the 'run around' then prove her right. 🙂 For more than a decade the Mother's Day Classic fun run and walk has provided communities with a great way to celebrate Mother's Day and raise funds for breast cancer research. Your mum can get involved by you registering her to walk or run in the Sydney 'MDC'. Alternatively, you can both volunteer and help out on the day.
Make your Mum a Card or simple Gift
Take your Mum to the Zoo!
Has your Mum ever compared you to an animal? A 'cheeky monkey' maybe? 🙂 So take her to see some at Sydney's Taronga Zoo and then you can say, "There you go Mum, looks nothing like me…"  🙂
Sydney Film Festival and Vivid Festival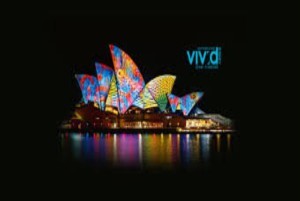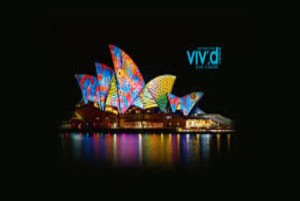 Alternatively, if you would like to make it a little more special, you could buy her a ticket, or Flexi Pass, to the Sydney Film Festival. If you time it right, you could also have a stroll around Circular Quay to enjoy the Vivid Festival lights before and/or after the movie. If you really want to make a day of it, take her to the Dendy Cinema in Circular Quay followed by a spot of lunch or a Harbour Cruise (ranked the second best thing to do in Sydney).
Take your Mum to the Market
I bet your mother has been buying you stuff since before you were born, so why not take her to the markets and when she finds something she likes, buy it for her. Check the list and the useful links page not forgetting the market finder!
Take your Mum to an Art Gallery
You could just take your mum out to a gallery. For example you could take her to see the Archibald Prize at the Art Gallery of NSW. The Archibald Prize is one of Australia's oldest and most prestigious art prizes. It's awarded to the best portrait painting, preferentially of some man or woman distinguished in art, letters, science or politics.
Take your Mum down the river, the Hawkesbury River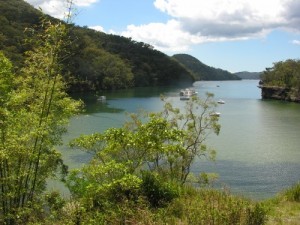 Drive to Brooklyn or catch the train and enjoy a spot of lunch by the water. Afterwards you could go for a cruise along the Hawkesbury River. Alternatively you could just have lunch on board. If you prefer to stay on dry land, you could take a gentle stroll besides the river. If there are little ones involved, there is a nice play park for them to enjoy near the river swimming area. You can walk around the headland to Parsley Bay, or relax and read up on some of the local history posted on notice boards near the play park.
Take your Mum to the Movies
You could just take her to the local cinema. The Hayden Orpheum in Cremorne, if it's not too far to travel, would be a great choice. Follow the link below to see what films are currently showing in Sydney.
Take your Mum out for a Long Lunch
Perhaps the most popular way to celebrate Mother's Day in Sydney is simply to take her out for lunch or breakfast.
Or a Seriously Long Lunch
Take your mum out for a serious long lunch, the Lovedale Long Lunch. Sure it's a week after the official Mother's Day but I doubt she will object when you tell her what's in store. Lovedale, in the Hunter Valley, is a premium wine-producing area and tourist attraction. The ever young Lovedale Long Lunch includes seven wineries and vineyards.
More things to do on Mother's Day, Sunday 10th May 2020
For more things to do on this special day please visit the list of the best things to do in Sydney or have a look at some other great things to do in May.