Things to do on the Queen's Birthday June Long Weekend in Sydney
It's Queen's Birthday June Long Weekend in Sydney! It's winter and the Queen has given us a day off for her birthday. Think how sad she would be if nobody celebrated. 🙂
June Long Weekend in Sydney
If you really aren't that keen on joining the potentially slow migration of out of Sydney, there is an alternative. You don't have to go far to have a good time and it doesn't have to cost much. It's a June long weekend in Sydney; let's make the most of it.
Vivid Sydney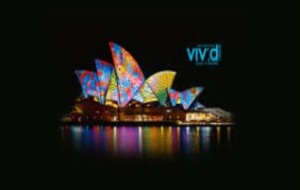 The Vivid Sydney Festival reaches its final week over the June long weekend. If you are heading into Sydney try to get yourself down to the Rocks and the Sydney Opera House for some amazing sights.
Sydney Film Festival
The Sydney Film Festival is one of the longest running film festivals in the world. This is your chance to select from a host of interesting and thought-provoking movies that may never make it to general release. Alongside 'the film less seen' will be many award-winning movies and film premieres destined for wider audiences and greater exposure. It's a busy couple of weeks.
Go to the Beach!
Dumb idea right? It's winter! The views will just as good as they are in summer and besides, the sun has a special relationship with Sydney. So provided they haven't fallen out it will be sunny enough to keep you warm. Go watch the surfers or join in. The maybe some volley ball certainly some castle makers, joggers and walkers in fact beach goers of all kinds. Bondi is a great place to go in the not so hot months as there is plenty to do away from the beach. Follow the link below for more:
Bondi Beach
Go on an adventure to Manly
What to do over the Queen's Birthday June Long Weekend? How about the best thing to do in Sydney. Get on board Manly Ferry and journey to a special place called Manly. Manly offers the visitor many wonderful sights and attractions including the Manly Sea Life Sanctuary, one of Sydney's world class aquariums.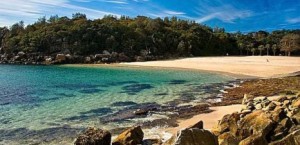 Most new arrivals to Manly head towards the beach through 'The Corso' opposite the ferry wharf. If you're looking for more just keep going towards Shelly Beach. You will find more details and ideas from the:
and 
Australian Ice Hockey League All-Stars – Penrith Ice Palace Saturday, 11th June to Sunday, 12th June
The long weekend presents most of us with a good opportunity to see Australia's best Ice Hockey players in action. You could watch a match or potentially a more interesting alternative is a demonstration of the skills necessary to play competitive Ice Hockey. These include an Elimination Shoot-out, Hardest Shot and Puck Control.
Australian Ice Hockey League All-Stars
Canada vs. USA
If you enjoy this you may also be interested in Canada taking on the USA in the centre of town later on in June. Follow the link below for list of things to in June which includes this clash of the ice giants.
Sydney Retro Racefest – Eastern Creek Saturday, 11th June to Sunday, 12th June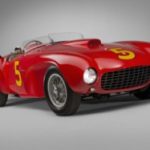 The Sydney Retro Racefest is a feast of four wheel beasts roaring to be let loose to show you what they can do. This is a "historic motorsport event" unparalleled in motorsport history since the last time it was held. 🙂
But seriously there will be some pretty impressive cars to see including Formula 1s, Formula Fords and Muscle cars. You can even take stroll down to the pits and get close to the cars and those that love them. They probably won't let you take one for a spin, insurance and all that, but ask anyway.
Sydney Retro Racefest
The Art of the Brick – Ultimo – to Monday, 13th June
You may have heard some news stories of Super Heroes flying about helping to keep the world safe. They never seem to quite finish the job and there's always another villain to subdue. The LEGO battle between Super Hero and Villain has to come to an end on Queen's Birthday June Long Weekend in Sydney. Don't miss it.
The Art of the Brick
The Australian Reptile Park
The Australian Reptile Park is listed at No. 30 on the 100 top things to do because it is situated an hour's drive north of Sydney. If it were nearer it would be higher up the list. It is well worth making the effort to get there as there are lots of wonderful Aussie animals to see, along with all the amazing reptiles. The Australian Reptile Park also has great picnic and BBQ facilities and a handy children's play park.
Heritage Expo – Central Station – Saturday, 11th – Monday, 13th June
Central Station is going to be a pretty steamy place to be over the Queen's Birthday Weekend as you "steam through the suburbs."
Steam back into the past
As well as the chance to steam back into the past there will be a free display of heritage trains, a chance to dine in style aboard the famous Southern Aurora® and model trains to enjoy.
Heritage Express
Go Shopping!
A long weekend is a great time to hit the shops or better still the markets. There are plenty of great markets in Sydney selling handmade craft and secondhand goods to the finest jewellery food, clothing and gifts. Follow the link below to a listing of top Sydney Markets.
Sydney Markets Ranked 98
More things to do in Sydney in June
There's always something going on in Sydney – following the link below for more events, festivals and entertainment.
The Queen's Birthday Long Weekend North to Coffs Harbour and beyond

If you travel north out of Sydney you have an ever-expanding choice of things to do depending upon how far you go. Tour the wineries and enjoy not only the wine but the rural scenery along with its produce such as cheeses and fruit.
Some dolphin and beach perhaps?
To the east of the Hunter Valley is Port Stephens with its beautiful family friendly beaches and dolphins.
A little White Water with that?
Keep going north and within a few hours you could be driving along the famous Waterfall Way and / or challenging yourself to a heart thumping water rodeo ride down the Nymboida River. These are just some of the experiences that await you North of Sydney. Follow the link below for more information and videos of the region.
Things to do in Blue Mountains over the Queen's Birthday Long Weekend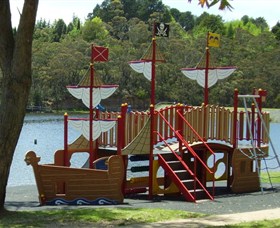 Go west. Head for the Blue Mountains. For families, a small tip if I may, visit the Leuralla NSW Toy and Railway Museum and Wentworth Falls Lake for a great playground and kiddies 'Pirate Ship' with some pleasant water views for the grown-ups.
Things to do in NSW over the Queen's Birthday Long Weekend
Perhaps south is the go. Kangaroo Valley has an almost English countryside look to it (somewhat appropriate given whose Birthday it is) mixed in with gum trees and Aussie bush. The civilised  Fitzroy Falls is also well worth a visit. The beautiful coastal scenery of Jervis Bay invites exploration and, just north of the Royal National Park (ranked 27th in the top 100), you will discover one of Australia's great coastal drives. If it's wet there's always Canberra, Australia's official capital.
Queensland or go Skiing?
You could venture north to Queensland or you could go Skiing.
For more places to go and top things to do please follow the links below:
Sydney Harbour Bondi Beach Manly Blue Mountains