Romance and Adventure in Sydney
Romantic Adventure in Sydney – Romance your partner or just have an adventure and some fun with a friend
If you are a romantic at heart, and don't shy away from a little adventure, then you have come to the right place. Escape the day-to-day and enjoy a little romance and adventure in Sydney including a romantic escape weekend, a retreat to a winery and excitement on Sydney Harbour
The Romance and Adventure in Sydney
Romance your partner or maybe just share a little adventure with a friend(s).
What to do?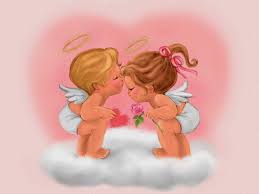 But what to do? We have all been there. What to buy that difficult friend or relative who seems to need for nothing. Or maybe you want, or need, to get your friends, family or colleagues together and plan an experience they will never forget. Be it a fortieth birthday, anniversary, passing their exams , whatever the occasion get their pulses racing with a romantic adventure tour like flight to an unknown location.
Mystery Flight!
This is a great idea. Just imagine the fun you can have with this:
"Come on, pack your bags, we are off to the airport"
"What! Where we going??"
"I dunno…"
Virgin Blue, Jetstar or Qantas
You a pick when you want to go and the rest is a mystery. You could end up just about anywhere in Australia that has a big airport outside of Perth. All you have to do is to enjoy your little adventure when you get there!
Vivid Sydney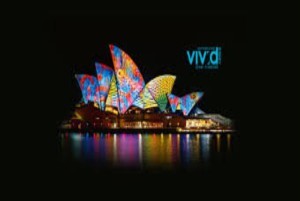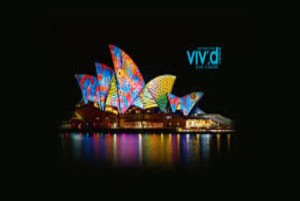 It'll be a little chilly, not typical warm Sydney, no beaches involved and a complete lack of Aussie stereo-types except perhaps in jest and yet Vivid is now, if only unofficially, Australia's most romantic and popular festival. Late May early June has become the most romantic time to be in Sydney.
Sublime Sydney
A wonderfully gifted team of artists are given an amazing canvass to work with called Sydney Harbour. With the latest technology in lasers, special effects and digital technology they take what is already beautiful in its own right and turn it into something sublime. If you look at the crowd you will see couples abound gripped hand in hand, arms around waists or one adoringly looking at another as he / she strives for that perfect shot with the camera or video recorder.
It'll be cold!
'He's exaggerating' I hear you think (I tell by the way you are staring at the screen 🙂 )
'I want to go to see Sydney and lie on a beach, I'm not going to stand around on cold streets I don't care how pretty it is!'
Ok, may be not for everyone but watch the video from the link below before you completely dismiss the idea:
Sunsets in Sydney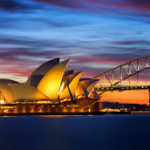 Water everywhere and clear skies make for glorious views you just have to soak up and enjoy with your equally beautiful better half. There is nothing more romantic than being close to the one you are closest too besides Sydney Harbour. It is truly romantic to be close to shimmering waters watching Sydney bath in the light of the setting sun and to spy the evening star. There are many places and ways to enjoy the days end including on top of the Sydney Harbour Bridge as part of Sunset Bridgeclimb. You could also a ride aboard a Manly Ferry with the sun setting behind the city and the harbour bridge. Alternatively Bondi, Coogee or Palm Beach are all great beach alternatives to Sydney Harbour.
Picnic in Sydney
If a picnic in the Royal Botanic Gardens on the foreshore of Sydney Harbour or in National Park sounds like a good plan you'd be right. There are helpful companies ready to assist you in making it very special occasion including Sydney Picnic Co. or Pretty Picnic. They do much of the work allowing you to focus on the moment and each other.
Seaplane in Sydney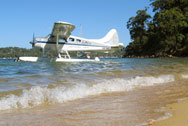 Let love lift you up where you belong in a romantic ride aboard a Sydney Seaplane from Rose Bay and admire Sydney from above. Flying past Sydney Opera House and the Harbour Bridge is a truly memorable experience. Alternatively ride in a helicopter or float away in a balloon. You may have to travel way to do so but it is still well worth it.
Jenolan Caves Overnight Getaway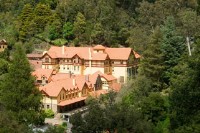 Don't worry; you won't be camping inside a cave. You'll be in a "Grand Classic room". Once you have had a chance to relax and refresh you will journey into the bowels of the Earth … well, not quite, but you will get to see crystal filled chambers and glistening blue waters, now how romantic is that!
Sydney Luxury Getaway
This luxury boutique hotel will put you right where you want to be, in the middle of Sydney, without it feeling like you are. A stroll through the Royal Botanical Gardens could put you in the Opera House. Take an even shorter walk into a high-class restaurant next to the Harbour.
Not planning on going anywhere?
That's fine, the hotel offers you full use their facilities including a 17m heated pool, Jacuzzi and a fitness centre. So you can do as much, or as little, as you want. The hotel staff are there to ensure your stay is a memorable one.
Hunter Valley
Are you looking for a chance to escape, get away, be alone – just the two of you. Well this could be it for this is no ordinary escape; this is an escape to the Hunter Valley.
More Sydney Romance and Adventure
The list of the top 100 things to do is also full of romance and adventure. Finally please let us know how it all turns out and have a great time. Best Places to Stay