Sydney Entertainment
Entertainment in Sydney
Sydney entertainment for this month, next month, the following month and so on.
Entertainment in Sydney
Above you'll find a bunch of links to take you to the top events and festivals in Sydney all arranged by month. Just have a glance at the Menu ABOVE or follow the links below:
Top Things to do in Sydney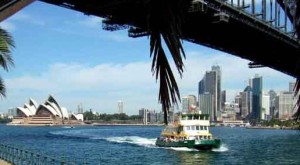 The top things to do in Sydney are listed via the navigation column on the top of this page. The first one is the:
PAST EVENTS
Below is an archive of great past events – many come back year after year
Archibald Prize, Wynne and Sulman Prizes – Art Gallery of NSW – Saturday, 23rd March – Sunday, 2nd June
The Archibald Prize is a much sought-after award for portrait painting, Wynne is for Australian landscapes and he Sulman Prize covers just about everything else. Everybody wants to win the Archibald Prize for the standing and exposure it gives you. So perhaps unsurprisingly there is usually a fair amount of 'discussion' about the outcome. See for it yourself and you be the judge.
The Bald Archy – Independent Theatre Foyer, 269 Miller Street – 5th April to 5th May
The Bald Archy is a less serious, well, very unserious version of the Archibald Prize (see below). The Bald Archy fits nicely into the irreverence that Australians have, or are supposed to have, for authority and for people in the limelight. The paintings can be quite uncomplimentary shall we say. Gina Rinehart, Australia's richest woman was the subject of some ridicule. This is obviously very unfair and if you know Gina please let her know we feel her pain and her financial support would help us to feel it even more.

People's Choice Award
You can vote for the portrait you like the best and I think can buy them after the exhibition has finished so Gina! I can get them for you and you'll never see them again, just send the money.

Kids Discovery Tour – Opera House
The Sydney Opera House Kids Discovery tour offers a fun and educational experience for your children. They get to go beneath the opera house sails, watch film clips of past performances, hear the story behind the building's creation and explore the theatres where all the action takes place. Once the discovery tour has discovered the Sydney Opera House the kids will be allowed to 'creatively' play, answer quizzes, enjoy show bags and much more.
New Year's Eve Cruise
Every year we list one or two Sydney Harbour NYE cruises, and every year they sell out. Please, if you want to go, book as soon as possible or you risk missing the boat. 2013 – 2014 will be the New Year's Eve experience of a lifetime. You will be well fed and watered with yummy snacks, a quality buffet including seafood followed up by dessert.
Party like it's Next Year
Unlimited drinks will be available onboard including quality Australian wine and beer. An all night DJ will keep the party going as you float into the new year. There will be prizes and giveaways and, oh, and I almost forgot, there will also be one or two fireworks going off somewhere.

Party like it's the year after
The party kicks off at 7-30pm and finishes at approximately 1-30am the following year. There were tickets available for 240 people. The 241st person is going to be sadly disappointed. If that is you then please accept our commiserations.
SOLD OUT!
Sydney Harbour Cruises
All is not lost if all of the New Year's Eve cruises have sold out. You can still book yourself on a Sydney Harbour Cruise in the New Year as a consolation. Sydney Harbour looks fabulous with, and without, the fireworks.
Monorail, Darling Harbour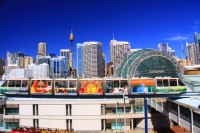 The Sydney Monorail is much maligned but not by me. It is going to be dismantled shortly so make the most of it whilst it is still there. It doesn't take you to Sydney Opera House or Circular Quay but the Sydney Monorail does give you an 'eyeball' of the City of Sydney without wearing down the shoe leather. The Monorail will take you to Sydney Tower, Harbour Jet and Powerhouse Museum among others ports of call.
Monorail Day Pass
Consider the buying the Monorail Day Pass which, for just under $10 ($24 for small families), will give you unlimited travel plus 20% – 40% off some of Sydney's top attractions: Sydney Monorail operates daily from 7am to 10pm, runs every 5 minutes, never gets caught in traffic and rarely breaks down.
25 Reasons to ride the Monorail
According to the media, nobody loves the Monorail and it will go without a fight. The Monorail operators show what they think by giving us 25 reasons to ride the Monorail and make the most of our time in Sydney. Let us know what you think, should the Monorail be saved?
Wetworld – TBC

The National Maritime Museum is giving anyone aged 3 to 12 'wacky water fun' with super soakers and water pistols. May the best kid get wet / stay dry, which is more fun. Don't forget the towel!
What was on in Sydney? The Sydney100 Archives
We like to archive the old stuff, if only so when event organisers make silly or dubious claims like 'this is the first whatever' or this is 'biggest (whatever) EVER in Sydney', we can check it. It also gives you an idea of what may be coming up in the future.
The 100th Festival of Entertainment
Events and festivals often repeat or reinvent themselves and come back at roughly the same time. This is partly why there is so much to do in Sydney. Some people also find it useful for other reasons – 'when did we see Janet Jackson at the Sydney Opera House?' etc.
School Holidays in Sydney
Are you starting to wonder what to do about the School Holidays? According principals and headmasters all over the Sydney, the School Holidays are wonderful because parents can spend more time with their children. Don't forget to tell the boss this – if he or she isn't all that understanding, take them to work with you..
Father's Day Spring Markets, The Grounds of Alexandria – Saturday 31st August and Sunday 1st September
If coffee is more Dad's thing (or it's a bit early for a beer…) then head to the Father's Day weekend at the Grounds of Alexandria. They are celebrating the start of spring with a weekend of markets and activities for all the family. There will be live performances, arts and craft activities, a range of food and craft stalls, and a petting zoo with its star attraction, Kevin Bacon the Grounds' own pet pig. There is even a bucking bronco ride for Dad to try, and a themed photo booth for the kids to create their own special message with Dad. As always on Father's Day, it's best to book if you want to eat. Let's just hope there's no BLT on the menu. Think of poor Kevin…
More things to do on Father's Day
The Presidents from JFK to Obama – Australian Centre for Photography in Paddington – to Sunday, 18th August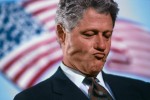 Is a picture is worth a thousand words? Honestly? I know a real estate agent who thinks so. Kennedy, Nixon, Carter, Reagan, Bush 1 and 2, Clinton, Obama plus a few in between.
Good Food Month – 1st to 31st October
Do you like your food? If you do, Good Food Month has a lot on its plate for you this year. With hundreds of individual events and thousands craving to take part, the festival of serious 'nosh' should not be missed at any cost, well within limits and within your budget of course
Here's one that should suit your pocket:
Night Noodle Markets, Hyde Park North – 9th – 12th, 14th-19th, 21st to 26th October 2013
Over 40 food stalls, bars and entertainment with an authentic Asian hawker market atmosphere, the Night Noodles Markets are one of the iconic events for the Good Food Month. And this year they're open Saturdays for the first time.
---
The Audience with her majesty Queen Mirren – selected dates from the 7th July

We thought twice about listing 'The Audience' as unless you are quick all the tickets will probably have been sold. Hopefully I'm wrong because if can, then you can't, miss an audience with Her Majesty Helen Mirren.
Rescue – Maritime Museum, Darling Harbour – Saturday, 16th March – Sunday, 14th July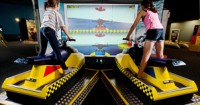 Fancy a ride on a full-size helicopter simulator, a jet ski or finding your way through a smoke-filled room? These Interactive exhibits at the Maritime Museum at Darling Harbour are there to help kids learn some valuable lessons about safety but they also promise to be hugely entertaining. Rescue is supposed to be for kids from 5 to 12 but I suspect one or two mums and dads might quite like a 'go'.
---
On at the Sydney Opera House in July
As usual, there are a few shows to choose from at the Opera House. These are our favourites:
One Man Star Wars – 17th July to 21st July
Can you imagine memorising every line of the Start Wars film?? You can?? Then this is one for you. Charles Ross is back with his worldwide hit, One Man Star Wars. He promises a 'fast paced evening with all the characters from the original trilogy in one hour

Ziggy, the Songs of David Bowie – 18th July to 20th July
David Bowie, 'rock, movie, Broadway star, sex symbol and pop phenomenon'. If you agree, then you may be disappointed. The man himself is not performing. But wait – four of Australia's most exciting live performers and a star studded band re-create Bowie and play homage to the man and his music. You'll almost forget it's not the man himself.
Dinosaur Petting Zoo – Carriageworks – 24th September – 29th September 2012, 10am and 12pm
It's not unusual to find a petty zoo or two in shopping centres and local community events during the school holidays. There is a lot right with small, cuddly and cute but you can't beat a bit of dinosaur petting.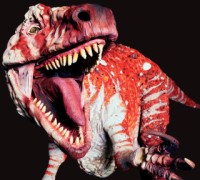 Come on – Pet Me!
Dinosaurs on Broadway
Carriageworks are providing your kids with an interactive theatrical performance with the big boys of the Jurassic. Destined for Broadway in New York, these huge dinosaur puppets not only entertain but can also stimulate an interest in the science of paleontology. This is education on a massive scale.
Dino Bunnies
Your charges can touch and feed the dinosaurs if they want which will probably make those furry little bunny rabbits seem pretty tame. In fact, it might be a little too scary for kids under five but pretty much right for rest of us and it only costs 15 bucks.
---
The sad end of the Sydney Monorail and the Monorail Pass- Darling Harbour, World Square and Chinatown
I know people say it looks ugly, I know people say it doesn't go anywhere, I know people say it has had it's day but I'm for one are sad to see Monorail go. If you are tempted to take a last ride consider buying the Monorail Day Pass as it may save you a bit of cash. The Pass gives you unlimited travel plus discounted entry on a number of Sydney attractions accessible on route. The Sydney Monorail operates daily from 7am to 10pm, runs every 5 minutes, never gets caught in traffic and rarely gets stuck between stations. Maybe we should be extending it rather tearing it down.
---
Good Food and Wine Show – Sydney Convention and Exhibition Centre, Darling Harbour – Friday, 28th June to Sunday, 30th June
Colder weather demands that we eat more to keep warm. Ok so maybe it's not that cold but it's a good excuse. The Good Food and Wine people think it's more about taste and aim to prove it with an array of award-winning food and wine tasters for you to try.
'Play the Monster Organ' [Grand Organ] show – Sydney Town Hall – Tuesday, 25th September, 12.30pm
-1.30pm
Do your kids know how to push buttons? How do you think think would react to pushing the pedals and tinkling the keys of "the world's most famous pipe organ"? Organists Robert Ampt and Amy Johansen will present a short introduction to the Grand Organ before inviting the children up for their
turn.
Grand Organ
"The Grand Organ can thrill you out of your socks with a roar, and it can also whisper to you in a beautifully gentle way; it does it all," Ms Johansen said.
"I have never come across a child who hasn't been excited about that organ when they get their
chance to play it, and they love the idea of how it makes so many different noises."
Free
There is no fee, bookings aren't required but you might want to get there a little early.
---
Room on the Broom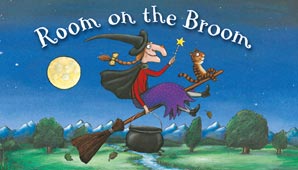 If you have read the books then you know this is going to be fun. The dog, bird and frog all get taken for a ride, but a broomstick's not meant for five and – SNAP! – they all tumble to the ground. Without her broom the witch is at the mercy of a hungry dragon – who will save her? Now I have you desperately wanting to know what happens next you will have to find a child 3 years old or older to take you!

---
Sydney Classic and Antique Truck Show – Penrith – Sunday, 16th June
The Classic and Antique Truck Show is a bit of favourite with its classic trucks, buses, fire engines and all well-loved vehicles from another age.
---
Eveleigh Uncorked – Sunday, 16th June
This is going to be good, but a more up to date title would have been 'Eveleigh Unscrewed' (as screw-off tops are replacing wine corks) but you can guess why they didn't go for that one. The wine comes directly from the Hunter Valley, Mudgee and Orange and we are promised music and great food.
---
The Addams Family – Capitol Theatre – from Sunday, 10th March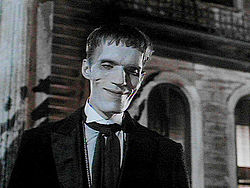 The creepy, kooky, mysterious and spooky Addams Family are coming to Sydney. Gomez, Morticia, Uncle Fester, Grandma, Wednesday, Pugsley and Lurch (gotta love Lurch) lurch into town. Horror upon horror though, and this is truly horrific actually and I'm not even sure we should tell you this, but Wednesday Addams is in love! As if that's not bad enough, she is in love with a nice kid – it's just a nightmare..
---
Vivid Festival – Sydney – Starts Friday, 24th May
Every year now for the past 5, Sydney has been transformed from a beautiful emerald harbour city into an even more dazzling rainbow city by an extravaganza of light, colour and movement. If you have never seen Vivid before, you just have to go; if you have, go again, it is different every year. Friday, 24th May is when it all begins. If you can, get yourself down to Circular Quay for the start of a very memorable couple of weeks. Bring your camera.
---
Weird Sydney Film Festival Movies with Richard Kuipers – Surry Hills Library, 405 Crown Street – Thursday, 23rd May – 9pm to 10pm
The Sydney Film Festival is continuing its 'sneaky peeking' with a preview of the 'Freak Me Out' section of SFF 2013. This is your chance to hear from the man charged with the responsibility of making this year's festival audiences as uncomfortable as possible. Given it is free to go, this is a great opportunity to find out which of those interesting looking movies you might like to see, if you are brave enough.

Update – the event has proved so popular that it has already 'sold out' but SFF suggests you join the stand-by queue at the door prior to the event as "unclaimed seats will be made available to the queue shortly before the event commences".
---
House Music – Government House – Sunday, 26th May
House Music is a feast of emerging Australian and overseas classical musicians including Pacific Opera, Sydney Chamber Choir, concert pianist Clemens Leske, Li-Wei Qin and Kristian Chong. As well as the House Music there will be free sandwiches, free drinks and free parking.
---
International Ski Expo – Maritime Museum in Darling Harbour – Sunday, 2nd June
It is a little curious that the Ski Expo is being held at the Maritime Museum, so there's a mystery to solve even if planning for your next ski holiday is not top of your to do list. Entry to the expo is FREE but they ask that you RSVP.
---
Sydney Rock 'n' Roll & Alternative Market [Again!] – At Manning House and Manning Bar, Manning Road, University of Sydney – Sunday, 2nd June
I know, I know, we have gone on about these guys before, but they are such nice people! This time around things could get really explosive with the 'Detonators'. "Dancing shoes and drinking arms are compulsory for any good time Detonators show".
---
Fashion Week in Sydney – Moore Park – Thursday, 16th May – Sunday, 19th May 2013
Maybe it is just me but Fashion Week seems to get shorter every year, it will soon be fashion weekend at this rate, but who cares, it's quality not quantity right? This year's 'week' promises much with 120 Premium Brands selling their collections at "HUGE discounts, (must be good if it is in capitals) catwalk shows, manicures, hair styling, make overs, wine bar, DJs…. Fashion Weekend is The Ultimate Girls Day Out!"
---
Sydney Morning Herald Half Marathon – Sydney – Sunday, 19th May
It is not too late (yet) to enter into the SMH Half Marathon to be held on Sunday, 19th May. "Entries close as soon as we fill". So don't delay. Anyone over 12 years old can run. Prizes will be given for "overall male and female winners and place-getters":
1st – $5,000
2nd – $3,000
3rd – $2,000
The course runs from College St, adjacent to St Mary's Cathedral, snakes its way to, and from, Pyrmont then around Darling Harbour and back towards the start via Circular Quay and the Botanic Gardens. So it is a very scenic way to torture yourself.
---
Mother's Day – Sunday, 12th May
It will soon be Mother's Day and with it comes the opportunity to show just how important your mum really is to you, with a nice card and a box of chocolates. Alternatively, you could show her how really, really important she is:
Things to do on ANZAC Day – Thursday, 25th April
We couldn't sleep at night if we didn't have a few things for you to do on ANZAC Day. Just toss a coin for it if you can't make up your mind.
The Australian Museum – Alexander the Great to 28th April 2013
It is a great time to visit the Australian Museum in order to experience all things Alexander. As you might expect, the museum covers all the facts (as far as we know them), but it also delves into the fiction surrounding one of the most influential figures from the ancient world.
Alexander looking Great
The full name of the exhibition is "Alexander the Great: 2000 years of treasures" it contains many classical antiquity treasures dating back to 500BC. Rarely has the world famous State Hermitage in St Petersburg, Russia allowed so many priceless artifacts to travel so far away. The highlights include the famous Gonzaga cameo and the polished black basalt statue of Cleopatra VII. The main themes of the exhibition include The Myth of Alexander, Alexander's Background and Reinventing Alexander.
Liquid Cinema – Parramatta – selective dates to 27th April
When I first heard about Liquid Cinema I thought, a Cinema Bar in Sydney! That would be massive! but I was wrong, Liquid Cinema is an open air cinema in Parramatta on the banks of the Parramatta River. No alcohol but no charge either. Just ship up with a rug, or rug up with a rug, depending on the weather. The remaining screenings include Despicable Me (G), Superman the Movie (PG) and the Sound of Music (G)
Stories I want to tell you in person – Belvoir Theatre in Surry Hills – Thursday, 21st March to Sunday, 21st April
Lally Katz is a gifted, and experienced, playwright who was asked to write a play about a fortune teller. The experience of actually going to see a fortune teller lead her to see psychics, alchemists and worldly taxi drivers. Lally Katz would like to tell you all about, in person, it is funnier that way.
It's My Party (And I'll Die if I Want to) by Elizabeth Coleman – Casula Powerhouse Museum – Wednesday, 24th April
This is a brave attempt at comedy around a tale of anxiety, absurdity and even terror. 'It's My Party' is strangely alluring and nervously funny. This is comedy with an edge.
Mardi Gras – Friday 8th February to Sunday, 3rd March
The Sydney Mardi Gras is turning 35 this year. You might think that after so many parties and parades things would start to slow down a little – not a bit of it. Many of the parties and venues have increased their capacity after selling out last year. 'Mardigrasland', the party after the parade, has been expanded to cater for 17,000 people no less. Happy Mardi Gras!
Twilight at Taronga Zoo, Summer Concert Series – Mosman – Friday, 1st February to Saturday, 23rd March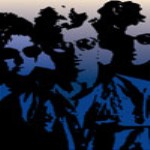 This year's the Sun Herald Twilight at Taronga Zoo is stepping back in time to celebrate some of the biggest 'Number One Albums' in history. The line-up of albums includes Michael Jackson's Thriller, ABBA Gold, Grease, Hotel California, Elton John's Yellow Brick Road, then there's Fleetwood Mac, Crowded House, the list goes on. These are classic songs by world's most well-known bands. With the greatest of respect, I don't think the artists performing these classics have anything like the same appeal as the original superstars who created them, but who cares, it will be fun. So bring a picnic, a blanket, even a chair if you like, just no alcohol. Drinks and food will be available including a Taco Bar, a Seafood Café and a BBQ Marquee.
Sydney International Rowing Regatta World Cup – Penrith – Monday, 18th March – Sunday 24th March
The Sydney International Rowing Regatta World Cup will be the first time a World Rowing Cup event has been held in Australia and it is coming to Penrith. 150 medallists from the London 2012 Olympic Games will be competing – this is a big deal for Australia and Sydney and an important event in the world of rowing. Penrith City Festival is also scheduled to take place on the preceding Saturday with market stalls and free entertainment.
World's Biggest Playgroup Day – Wednesday, 20th March
The World's Biggest Potty-group, sorry I mean Playgroup, is for 5s and under. So if you are 6 or older, sorry – you can't play! The kids will be able to express themselves through 'musical and educational play experiences'. Rose eating Dorothy the Dinosaur will be there along with the Captain and his Feathersword; Allan Sullivan will be magical; Peter Combe, Lah Lah and Loop de Loop will be entertaining and probably slightly potty.
Open Air Cinemas and Outdoor Cinemas
There are a number of open air cinemas in Sydney. They all have their good points and bad, but mostly good.
The Open Air Cinema
The Open Air Cinema at Mrs Macquaries Point in the Royal Botanic Gardens is the pick of the bunch. The downside is that it is more expensive than the others and all the presales tickets have gone. You can still get tickets but expect to queue for a while on the day the movie is shown.
Other Outdoor Cinemas
You should not have that problem elsewhere. Check out the list on the page linked below and see the stars of the silver screen under the longer lasting ones in the sky.
Taste of Sydney 2013 – Thursday, 14th March to Sunday, 17th March
Taste of Sydney gives us with the opportunity to get our chops into some of the best food Sydney has to offer within the beautiful confines of Sydney's Centennial Park. This is four days of glorious food in a glorious setting. There will be live entertainment including a 'Taste Kitchen', an 'interactive Dilmah Chef's Skillery' and the 'Art of Cocktail Making'. All the ingredients will be there for the perfect foodie day out – yummy!
The Reef – Opera House – Monday, 4th March, 8pm

Sydney has Opera House, Sydney Harbour, the Harbour Bridge and now the Reef? Sydney has a reef? Well, it's not really ours, just borrowed for the day. Ningaloo Reef in Western Australia is being transported to Sydney courtesy of a crew of surfers, musicians and film makers. You know, this might actually be better than being there:
Ingleburn Alive – Saturday, 9th March
The Enormous Horns! Peppa Pig! How can we not go to Ingleburn on Saturday?? There will be lots of free entertainment to be entertained by along with street stalls, amusement, camel and pony rides, a petting farm and a fireworks display.
Sydney Symphony concert at Parramatta Park – Saturday, 9th March, from 8:00 pm to 10:00 pm
Hard working James Morrison stars in a FREE concert of stirring music that includes Brahms, Koehne Concerto for Jazz trumpet, Rachmaninoff and Shostakovich. Bring a picnic, a bottle of wine or get stuck into the food available in the park. The concert will go ahead as planned unless the weather is seriously unhappy and grouchy.
Almost Famous Open Mic Night – 107 Projects, 107 Redfern Street, Redfern – Friday, 1st March – Doors open at 5-30pm, performances are scheduled to start at 6pm and finish at 9pm
Australia's Got Talent? Absolutely, but you don't need a TV Show to prove that – just get down to Redfern for the Almost Famous Open Mic Night. You can look forward to an array of performances including solo artists, group youth acts and 'special musical guests'. At the very least it promises to be an interesting night and it won't cost you anything to get in.
Variety 'Goes Vegas' – Waterview in Bicentennial Park, Sydney Olympic Park Friday, 1st March, 7pm – 12am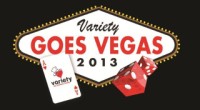 The children's charity Variety, 'Goes Vegas' to help the kids in need and to ensure everybody has a good time in the process. For just one night only, Los Vegas will come to Sydney just for Fun-Fun-Fun. Todd McKenney will be the MC for a glamorous night of great entertainment. Tickets are $150 each which includes welcome cocktails, canapés, a two course meal but most of all, a memorable night.
Mardi Gras Drag Racing – Bondi Beach – Friday, 1st March, 5pm
Who ever thought of this idea is a genius. These Drag Races will push each 'athlete' to the very edge with challenges designed to measure their endurance, physical prowess and creativity. Forget the cricket or whatever, this is where the real action is. This is the sport of Kings and Queens – Drag Racing of the highest calibre (but visitors are encouraged to frock up and join in!) To find out more visit:
Cupid's Undie Run – Sunday, 10th February
The Cupid's Undie Run is a breeze of a run in your undies over 1.5 kilometers of smiles and laughter. By the time you read this you probably won't be able to join in, but go anyway as it is sure to be a lot of fun just watching. Proceedings commence at noon, stripping and running at 2pm and post-race festivities and awards soon after. There will be a 'VIP Open Bar, romantic getaways and tons of cool stuff' and, as you might expect, it is all in aid of charity.
Valentine's Day in Sydney – Thursday, 14th February
On the 14th February thousands of beating hearts will beat that tiny bit faster when they hear the words they have been longing to hear – 'can I get you a coffee?'. It also happens to be Valentine's Day. If there's someone special in your life, or even the hope of someone special, then don't miss out, declare your love and plan something fun together that you will both love, for love is in the air …
Sydney Shakespeare Festival – Bicentennial Park – Thursday, 17th January to Sunday, 24th February
Romeo, Romeo, wherefore art thou Romeo? Well, not here, Romeo and Juliet are not included in the Sydney Shakespeare Festival, despite Valentine's Day.
Much Ado About Nothing and As You Like It
These slings and arrows of outrageous fortune aside, 'Much Ado About Nothing' and 'As You Like It' combine with the wonderful backdrop of the ANZAC Bridge to bring you a "night of theatrical magic".
Dragon Boat Races – Darling Harbour – Saturday 23rd February to Sunday, 24th February
What is a Dragon Boat? A Dragon Boat is a 12-metre decorated long boat with the head of a dragon up front and a tail on the stern. Dragons are traditionally believed to be the rulers of water, so Cockle Bay will belong to the dragon no matter who wins. Each boat may have up to 20 people rowing whilst a drummer beats out a rhythm. Enjoy the spectacle.
Royal Wine Show Cellar Tasting – The Wine Experience – Sydney Showground – Saturday, 16th February – 2pm to 6pm
When it comes to wine tasting, quality beats quantity. Being the Sydney Royal Wine Show no effort is spared ensuring that only medal winning wines are presented for your tasting pleasure. As if that's not enough, the Sydney Royal Wine Show wanted to ensure that you can select from a wide variety of wine and wine regions. So they intend to plonk around a thousand different medal winners on the table. The wine will be accompanied by medal-winning gourmet finger food and dips with Wait staff ready and waiting to serve. You can also go on a free sampling tour with some of the judges for an expert's guide to the best of the best.
Happy New Year! – Chinese New Year in Australia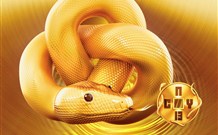 Hey, hang on, it can't be the end of 2013 already can it?? Well this is Sydney, we get two Christmas (there's one in July) and two New Year Eve celebrations. In February, we celebrate the Year of the Snake. Snake's don't have a great deal of friends but these are Chinese snakes, so they are ok. The year of the snake celebrations revolve around cooking amazing food, markets, tours, exhibitions and entertainment, much of which is free.
Twilight Parade
Many peoples highlight will be the Twilight Parade. The parade will light up Sydney with colourful floats, it will enthral us with thousands of enthusiastic participants, music, colour and that great Chinese invention and Sydney obsession, fireworks.
Lunar Feasts
You can really sink your teeth into the year of the snake at the inaugural Lunar Feasts. Then there's the Dragon Ball and the new Asian Australian contemporary art exhibition at Lower Town Hall. In fact, with more than 80 events to choose from, you shouldn't let this second new-year slither away without celebrating somehow. Note-worthy dates include:
Festival Launch, Belmore Park – Friday, 8th February
Chinese New Year Markets, Belmore Park – Friday, 8th – Sunday, 10th February
Twilight Parade, Sydney Town Hall to Chinatown – Sunday, 17th February
Dragon Ball, Sydney Town Hall – Saturday, 23rd February
Dragon Boat Races at Darling Harbour – Saturday, 23rd February – Sunday, 24th February
Sun Run and Coles Classic – Manly and Sydney's Northern Beaches – Saturday, 2nd February and Sunday 3rd February
If you are quick, or even if you are slow (so long as you enter in time), you can be one of the thousands of swimmers taking part in the Sydney Morning Herald Cole Classic. You have the choice of a 1km or 2km swim and, if you are an experienced ocean swimmer, a 9km swim. If ocean swimming is not your thing, have fun running in the Sun Run the day before. Both events raise money for charity. If you don't want to take part, come along for an entertaining and fun weekend on the Northern Beaches – there's always plenty to do.
Top Summer Things to do in Australia | Top 5 in Sydney
The Sydney Festival welcomes Parramatta!
This coming Saturday the Festival welcomes Parrmatta into the fever pitch of festivities with, arguably, the Sydney Festival's best bits. Promised performers and special attractions for Parramatta's Opening Party include Rokia Traore, Pyrophone Juggernaut (a huge multi-octave fire organ) and, just quietly, the Megaphone Project.
For more on the Sydney Festival
Favourite Things Vintage and Handmade Markets – Beach Road Hotel, Beach – 12am – 6pm, Every Saturday
This is an interesting little market that provides another incentive, if you need one that is, to visit Bondi Beach. The market's focus is on vintage and handmade garments, toys, furniture, stationery, tees, prints etc. This is one of those markets where you can pick up a gift that is a little unique, if not totally unique. There are things for the kids to do which will hopefully reduce the amount of arm wrenching as you peruse the wares. The bar will be open to help with recovery from too much shopping.
Imaginocean – Opera House – 3rd January – 27th January
Imaginocean could be described as Nemo meets Kermit the Frog with strings attached. Should leave your younger kids spellbound. If the older brother and sister have to come to, well, it only lasts for 45 minutes. The effects make Leonard the Octopus, Tank, Bubbles and Dorsal real and lovable enough to sell a million plastic toys. Prices range from $30 to $58 including that ever irritating booking fee.
Janet Jackson – Opera House – 5th – 6th November
'What have you done for me lately?', 'Rhythm Nation', 'All for You' and many more. It's been 13 years since Ms Jackson came to these shores. She may not be the world star she once was but I'd still expect tickets to disappear at light speed. They go on sale online on the 3rd August. You can register for presale tickets on the Sydney Opera House website. Best of luck.
Mary Poppins – Capitol Theatre – ends 17th December
You could say Mary Poppins is "SUPERCALIFRAGILISTICEXPIALIDOCIOUS" Even adults will enjoy this highly acclaimed musical.
Chitty Chitty Bang Bang – Sydney's Capitol Theatre from Friday, 16th November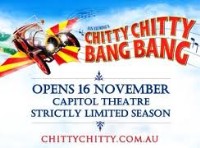 "O you pretty Chitty Bang Bang
Chitty Chitty Bang Bang, we love you
And in Chitty Chitty Bang Bang
Chitty Chitty Bang Bang, what we'll do
Near, far, in a motor car
O what a happy time we'll spend
Bang Bang, Chitty Chitty Bang Bang
Our fine four fendered friend
Bang Bang Chitty Chitty Bang Bang
Our fine four fendered friend"
Need we say anymore?
Nuclear Matters
A highly interactive exhibition exploring the complex world of nuclear science, medicine and nuclear power. After the awful disaster in Japan this exhibit is well worth going to.
ABBA-Lanche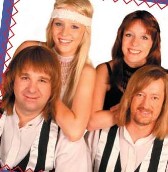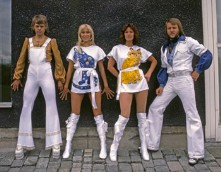 Have you ever wanted to see ABBA at the peak of their powers? Well obviously that's gone but you can experience an ABBA-Lanche at various clubs and locations around Australia.
Emily Eyefinger – Lend Lease Darling Quarter Theatre (not far from Darling Harbour)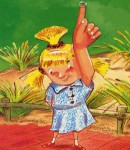 Emily Eyefinger, previews Friday, 29th and Saturday, 30th June, Season starts on Tuesday 3rd July and ends on Sunday,15th (with a break on Monday, 9th and Tuesday, 10th June)
The Eye of the Finger
Emily Eyefinger is a lovely story designed for the young aged from 4 to 10, and for those still young at heart. Imagine what you would do if you had an eye at the end of your finger. Imagine what you wouldn't do. Emily finds life very tough being so special, and even considers having her extra eye removed.
A bit of difference
After a jungle adventure where she thwarts the baddie and solves an ancient mystery, Emily begins to realise that a 'bit of difference' can be something to be proud of. Emily Eyefinger has the laughs, the happy ending storyline and the adventure. "This energetic stage adaptation combines the silliness of Ripping Yarns with the wackiness of Scooby Doo" SMH
Summerama
A number of Sydney's councils are working together to provide organised coastal activities like walking around Narrabeen Head's rock platform mentioned above (No. 4) as well as sea kayaking, boat tours and arts and crafts, "something for everyone": Follow the link below to find your nearest participating council / suburb:
(p.s.the Sydney Festival is another big blob of top things to do during the summer which you can read about by clicking here.)
Sydney Festival 2013 Vintage
David Byrne and St Vincent (Sydney Festival 2013)
The 2013 edition of the Sydney Festival was a little more compact (i.e. smaller), a little less free and accessible, but still well worth picking out the things you want to do and see. It's more of a 'cherry picking' exercise.
Festival Highlights
Cantina in Australia
The big drawcards include "Rian" at the Theatre Royal, "Cantina" at the Spiegeltent Rokia Traore, Dance Donke and Semele Walk at Town Hall, the Water Boys, David Byrne (ex Talking Heads) and St Vincent at the State Theatre.
2001: A Space Odyssey with the Sydney Symphony and Philharmonica Orchestra
Listen to the Sydney Symphony and Philharmonica play the soundtrack to 2001: A Space Odyssey whilst you actually watch the film. Should be out of this world.
The Free First Night has been replaced by this:
The Rubber Ducky
Apparently, the demise of the very popular Free First Night was due to cut-backs by the NSW Government. "We were 'taking a bath' with the cost of the Free First Night" said an unknown spokesperson with a rubber ducky "and we would have been quackers to continue to fund it" .

Daptone Super Soul Revue
All is not lost, there will still be a super free concert in the Domain. A Daptone Super Soul Revue no less. If that doesn't grab you, have a look at the big rubber duck thing in Darling Harbour. It doesn't do anything, but its big and the kids might like to see it.
Free Stuff
There is more free stuff to go to, not as much or as interesting as last year, but we can hardly complain as it is free after all. See what you think:
For Kids
We appear a little light this year on children's entertainment. We have Lah, Lah on Australia Day at the Parade Ground, and in Parramatta on the 19th January. Melbourne's Listies are back for another year at the Spiegeltent and Honda Festival Garden from the 15th to 19th January.
Urban Colombia in Parramatta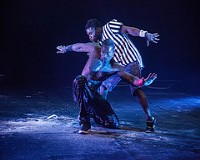 Professional skaters and BMX riders periodically spin into action at Dulwich Hill Skate Park from 9th to 19th January. They will no doubt be 'wheely' good (but a little expensive). Urban, the edgy street performers from Colombia, will be performing at the Riverside in Parramatta from January 15th to 27th, but not for the under 10s.
Stage Highlights
"Murder"
'The Secret River' – Sydney Theatre Company is said to be well worth seeing as is 'The Rape of Lucrece' by the Royal Shakespeare Company. If you like Nick Cave, contemplate 'Murder' by the visual theatre magicians Erth, who were strongly influenced by Nick's bloody song writing. For a little light relief, go on a blind date with Bojana Novakovic and have some fun with her numerous potential soul mates, or not, as the case maybe.
The Art Gallery of NSW
This year the Art Gallery of NSW will host the first major Australian exhibition of Francis Bacon's work in Australia. Over 50 paintings are up for your viewing pleasure as well as archival material from his studio, films and photographs. "I've made images the intellect would never make." says Mr Bacon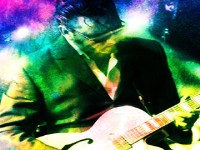 Richard Hawley at Paradiso
Go West (Blue Mountains)
Go West. Head for The Blue Mountains. For families, a small tip if I may, visit Selwood's Science and Puzzles at Hazelbrook and the nearby Wentworth Lake for a great playground and kiddies 'Pirate Ship' with some pleasant water views for the 'upgrowns'.
What's Happening South
Perhaps South is the go. Kangaroo Valley has an almost English countryside look to it mixed in with gum trees and Aussie bush. The civilised Fitzroy Falls is also well worth a visit. The beautiful coastal scenery of Jervis Bay invites exploration and extending out from the Royal National Park is one of Australia's great coastal drives.