Things to do in Sydney in April
Things to do during Easter and Good Friday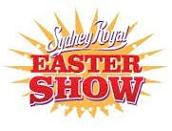 There are so many great things to do in Sydney at Easter we gave them a home of their own and even Good Friday has a page for a day that can be a challenge if you're in the wrong place at the wrong time.
Dine, Wine and stay in the delicious Hawkesbury
Things to do in Sydney in April includes a trip to the Hawkesbury. The Hawkesbury is right on Sydney's doorstep and allows you to taste some excellent food and wines in a region less visited. Explore and enjoy a winery and finery.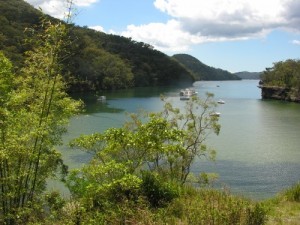 Below you'll find a couple of links to all that the region has to offer so you should be all set to enjoy your Hawkesbury adventure.
For more on the Hawkesbury River
Easter School Holidays
There is a lot going on in Sydney in April not least of all because of the School Holidays. So if you have kids or are looking after someone else's, not only have a look around this page but also follow the link below to a page of fun things to do over the Easter School Holiday Break.
Australian Heritage Festival – 18th April to 19th May 2020
Share in the celebration of Australia's natural, historic and indigenous heritage during the Australian Heritage Festival. The festival highlights how Australia's multi-cultural landscape has and is shaping our heritage. Let's treasure our differences, it only makes us stronger.
Sydney Family Show – 9th to 26th April 2020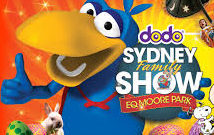 Sydney Family Show has much in store for us to all enjoy. Last year we had racing pigs, thew lumberjack show, show bags and perhaps the best bit for Mum and Dad was it was free to get in. This year it should be bigger and better than ever.
Goat Island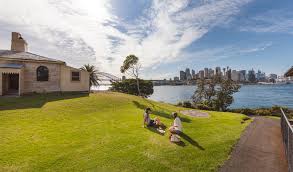 Ever gazed across Sydney Harbour and wondered what it used to be like? Well it wasn't as much fun as it is now that's for sure, particularly if you weren't here by choice. Discover how the convicts survived on Goat Island and the hard times even the guards faced living within one of the world's most beautiful harbours.
School Holidays at Watsons Bay
Watsons Bay Hotel is going to be ultra-family friendly as it welcomes in the school holidaying kids of Sydney for a bit of fun. Past activities have included an amazing bubble show, cookie making, face painting, crafts, pirate's day and trips to the zoo. There will be cheap meals for the kids during the working week and I think they might even serve the adults alcohol. 🙂 Bookings are required for some activities:
ANZAC Day – 25th April
ANZAC Day is a day of remembrance and reflection but it is also a time to renew old friendships and make new ones.
Sydney International Bachata Festival – 24th April to 26th April 2020
Bachata is Back! The 11th Sydney International Bachata Festival will give us 72 golden hours of Latin Dance, world-class performances, some memorable parties and an urban Bachata concert. Feel the vibrant energy of Bachata!
Get out-of-town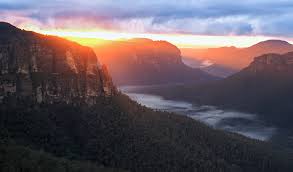 The Blue Mountains are a popular escape for many Sydneysiders at this time of year. The temperatures tend to be are not too hot and not too cold to get out and about. It is also close-by so you can easily do a day trip.
Further afield
Sydney is a pretty big place with a vast array of natural and man-made attractions to enjoy. We admit however that there are some great places to visit and things to do that aren't in Sydney. If you must go, and you decide to drive, please use the 'Stop. Revive. Survive.' rest areas by the side of the road. If your aim is to see some of the countryside, do some sightseeing on route by getting off of the Highway / Freeway for a while. We have suggested a few places to stop if you planning on driving north up the coast. Where ever you go, whatever you do, please stay safe.
More things to do in April
We will continue to hunt for great things to in April and to add the top 100 in Sydney.