Things to do in Sydney in August
August Events in Sydney
Sun-Herald City2Surf – Sunday, 14th August
Things to do in Sydney in August includes the Sun-Herald City2Surf. It is not just one of the biggest events of its kind, although it is bigger than both the London and the New York Marathons, it isn't just scenic, although it does take place in one of the world's most gorgeous cities, it isn't just the best, although the world's best take part, it is just brilliant for raising loads of money for charity – $4 million was raised last year alone. So whether you are a runner, a watcher or not that fussed, support the City2Surf and help someone who needs it most.
Good Food & Wine Show – Sydney Convention and Function Centre, Darling Harbour – 5th to 7th August
It will set you back a modest sum to sample, taste and indulge in an array of yum-some food, chocolates, cheese and great wine. You will also be able to take a stroll down Cheese Alley or just raise a glass at the Riedel A+ Australian Wine Bar. For those looking to further enhance their culinary skills, there will be cooking and wine appreciation classes.
Mudgee Wine and Food Fair, Balmoral Beach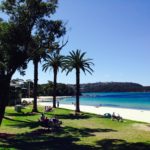 If you can't get to Mudgee, then Mudgee will come to you! For over 20 years, Mudgee has been bringing its food and wine to Balmoral, and what a civilised way it is to get to know the area. There'll be live music, a whole variety of gourmet delights to tempt you, and of course, plenty of new wines and old favourites to sample. The kids are even catered for and entertained while you relax in one of the most beautiful spots in Sydney.
Sydney Sings – City – Thursday, 28th July – Sunday, 7th August
Sydney Sings is a new festival to delight the ears. Choose from live performances of choir music, musical theatre, folk and world music with more than 70 performers expected to take part. There will be surprise performances as well a schedule of events all aimed at increasing the joy levels all over town.
Wildlife Photographer of the Year – City – Thursday, 23rd June – Sunday, 16th October
Wrestling komodo dragons, ethereal egrets and thirsty squirrels are just some of the talented animals on show courtesy of the professionalism and creativity of the finalists of the Wildlife Photographer of the Year exhibition. This world-class exhibition contains a series of amazing wildlife photographs from around the globe. The Wildlife Photographer of the Year exhibition allows millions to enjoy these priceless images of some of the amazing creatures we share this glorious planet with.
V8 Supercars – Sydney Motorsport Park Super Sprint – Blacktown – Friday, 26th August to Sunday, 28th August
What could be better than a racy weekend in Blacktown – vroom, vroom! As racing weekends go it doesn't get much better than this. Two superfast 60 kilometre races on Saturday followed by a daddy 200 kilometre race for supremacy. There will be a Disney Zone for younger short attention span fans to ensure everyone is happy.
For more information please follow the link below:
Moocooboola Festival, Hunters Hill – 7th August
The annual Moocooboola festival is on again in Hunters Hill. What a great word – Moocooboola – it's the Aboriginal name for the area, meaning 'meeting of the waters', which is very apt. The Moocooboola festival aims to bring the community together to celebrate, with something for everyone – entertainment, rides, a dog show, food and wine, market stalls and more. So if you're looking for a relaxed and fun Sunday by another beautiful part of our Harbour, Hunters Hill is the place to be.
Boronia Park Oval
Moocooboola Festival is taking place at Boronia Park Oval with its city views, bushland surrounds and parking.
Ghost Night Tours – Old Government House by Night
Experience a night to remember with the old residents of Old Government House. This could change your whole life or at least learn something interesting about the ghostly imaginings/happenings in one of Australia's oldest foreboding abodes.
Manly What's On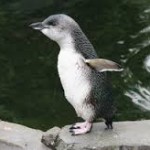 Manly is one of the top places to visit in Sydney with an abundance of natural attractions. It is also host to many excellent events and festivals including the Manly Jazz Festival and the Manly Food and Wine Festival. Below you will find a link to the Manly Council Events Calendar and a link to the top things to do in Manly and Sydney.
Tours of the Olympic Stadium
The London Olympic Games maybe over, well actually it is definitely over, sorry, but you can still watch the London Paralympics and / or visit the scene of Sydney's triumphant games in 2000.
Best Games Ever
Widely considered the 'best games ever' at the time, the Sydney Games provided the blueprint and people for the successful London 2012 Games. Olympic Park is listed at No. 48 on the top 100 list.
Spooky Sydney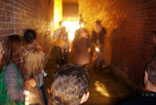 Ok, it's still a little chilly, but there are some things well suited to the cooler weather. You could see a whale for instance, as they migrate during the spring months. You could also see a ghost(?). Why are ghosts more common in winter? Because they love the cold. How do we know this? What do people say when they see a ghost? Suddenly, the air got colder..

More things to do in August
Continue having fun in August and enjoy a few of the Top 100 Things to do in Sydney.