Things to do in Sydney in February
February events including things to do on Valentine's Day
February is a romantic time in Sydney with Valentine's Day of course but it is also the last month of the season, the last few weeks to enjoy the brilliance of Summer in Sydney. February also marks the start of one of the biggest festivals of its type in the world! The Sydney Mardi Gras.
Valentine's Day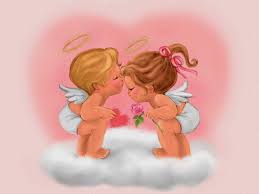 A box of chocolates and a card that will do it' is what a lot of us think when it comes to Valentine's Day. Some of us just refuse to acknowledge its existence. But it does exist and whether we like it or not we will be bombarded with messages pretty much from the start of the New Year.
Do nothing and pay the price
The mistake some people make is to do nothing until the last-minute and end up paying more than they should for seat in crowded restaurant for a lot less than a perfect experience. If you can relate to any of this I suggest you book something special to do now:
Mardi Gras
The Mardi Gras kicks off in February with its world-famous parade celebrating what promises to be another wonderful festival.
Chinese New Year – 25th January to 9th February
We get two new year's celebrations to enjoy with Chinese New Year celebrations commencing on the 1st February. This which makes me wish that every country had its own calendar. That way we could celebrate new year all year-long.
Trop Fest – Sorry… Maybe December
Trop Fest is not just about great short movies, although it is not short in quality, it's not short of great music, entertainment, glam and refreshments. It's just short on funds which seems remarkably really. Said to be back with us in December.
Open Air Cinema – Mrs Macquaries Point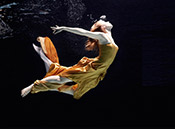 The general admission pre-sales tickets for the Open Air Cinema, one of the top 10 things to do in Sydney will have all just about sold out by 1st February. This is unfortunate if you haven't been yet but happens every year. The season for this top thing to do is clearly too short and should be extended (although it is about a week or so longer than it used to be). You should still be able to get a limited number of tickets from the Open Air Cinema box office for that night's movie.
The number of available tickets should be disclosed on the Open Air Cinema website around midday. So if the queue is longer than the number promised don't waste your time. The Open Air Cinema Box Office is located at the entrance to Mrs Macquaries Point.
The Sun Run and the Coles Classic – Dee Why to Manly – Saturday, 1st and Sunday, 2nd February
Seven kilometres of fun running in the sun. The views, the atmosphere and smiles. Lots of cheers and happy faces. It'll be a great day. Early start of 6-30 a.m. but it'll be worth it. You commence at Dee Why and make your way down to Manly. The run is for everyone from the elite runner to the fit walker. Everyone who completes the course will receive a commemorative medal.
Twilight Concerts at Taronga Zoo – Selected dates in January through to March
There are more Twilight celebrations this summer as Taronga Zoo rocks and sways to some sweet music from a fine selection of talented musicians and 'iconic Australian artists'.
Sydney Rock 'n' Roll & Alternative Market – Sunday, 23rd February (TBC)
The Sydney Rock 'n' Roll & Alternative Market is a unique mix of music festival and market. It is all about Rock 'n' Roll, alternative and vintage fashion, jewellery, music, books, art, children's activities plus a classic vehicle display, the popular Tiki Bar Courtyard and loads more including a massive entertainment line-up and swing dancing lessons. Bars, Cafés, International Food and huge kids games and more helps to ensure no-one misses out on having a good time.
Sunset Cinema North Sydney
Whilst perhaps not quite in same league as the Open Air Cinema (listed 7) on the other side of the harbour the Sunset Cinema still has a lot going for it. If there's something you want to see there's a sunset thrown in for free.
High Tea at NSW Parliament – High Tea will be served…..
High Tea at Parliament House is a special experience to savour. Held in the strangely named Strangers' Dining Room, High Tea the NSW's centre of power is full of tradition combined with creativity. As you lazily gaze down upon the masses strolling over the Domain delve into a lemonade scone with strawberry gel and cream or smoked salmon and dill cream cheese crepe roulade. Bookings are recommended. Follow the link below for more information:
Manly and North Head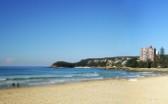 A visit to Manly and North Head is a wonderful late summer thing to do in Sydney. A ride on the Manly Ferry to get there adds to the experience. It can feel like you are on a trip away from it all even though it takes a little more than half an hour on the ferry and even less on the Manly Fast Ferry. For ideas on what to do when you get there follow the link below to the 4th and 5th top things to do. If the explorer in you needs to be unleashed travel further north up the coast to Palm Beach – listed at No. 8 on the list.
Manly and North Head – Top 4th and 5th things to do in Sydney
More stuff in February in Sydney
We will continue to keep out eyes open for more events in February so come back later if you find you need more things to do and hopefully you will find it here. Alternatively have a flick through the list of the Top 100 and see if you can find something of interest there.