Things to do in Sydney in January
January events leading up to the Australia Day and beyond
There are many things to do in Sydney in January including the Sydney Festival and Australia Day celebrations. We also have things to do over the Summer School Holidays offering many different ways to enjoy the Summer in Sydney.
New Year's Eve
We wouldn't be able to sleep till next year if we didn't have a list of ideas on how to celebrate: 🙂
Open Air Cinema – Royal Botanic Gardens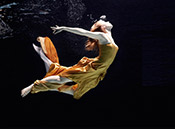 When the tickets go on sale for the Open Air Cinema they go fast. This is one of the best things you can do in Sydney and consequently it is extremely popular. Pick out the movies you want to see and get those tickets before they are all sold. Good luck and savour the experience.
Movies by the Boulevard – Sydney Olympic Park
Ben and Jerry's Open-air Cinemas' – Bondi
Ben and Jerry fill the Bondi air with music and film as the waves roll onto one of the world's most famous beaches. The music commences proceedings and movies play out in the cool evening air. It's kind of magical. There will be food, drink and Bondi's nightlife to end the perfect day thanks to Ben and Jerry, whoever they are. 🙂
Kids in the Park – Sydney Olympic Park, Summer School Holidays
This is one for the kids or to keep the kids busy while you check out the other great things happening in Sydney. Kids in the Park provides a huge range of school holiday activities, lots of which are free. There are activities for creative kids, sporty kids and adventurous kids, including cookies and craft, archery, AFL (Aussie Rules Football), gymnastics, a flying trapeze and science experiments. Click on the link below for more and other school holiday activities in Sydney.
Sydney Latin Festival – Sydney Olympic Park – 27th January to 29th January 2017
The world's best Latin dancers are coming to Sydney; moving gracefully towards Olympic Park to show us how to Salsa, Zouk, Bachata and Samba. There will be Latin DJs, teachers and dancers all proving that the art of dance is alive and thrusting. This is what hips were made for! 🙂
Flickerfest – Bondi – 6th January to 15th January 2017
You are likely to find a visit to the Sydney Flickerfest a highly rewarding experience with awards being given for the best Australian, International Short Film and Best Animation Short Flick. The films are really good too. 🙂
Apia International – Tennis Centre, Sydney Olympic Park – 8th January to 14th January 2017
How about a spot of tennis? The Apia International includes superstars of today and tomorrow all battling it out for the championship. Tickets were still available at the time of writing.
Summerama – Pittwater to Sutherland
Summerama is a wonderful program sponsored by Sydney councils up and down the coast. The program consists of various activities from sea kayaking to adventure boat tours to sustainable arts and crafts workshops for kids.
Happy Australia Day! – Thursday, 26th January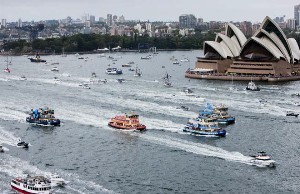 There is a big juicy Australia Day long weekend (if you can take Friday off) to celebrate Australia's National Day and there's a lot to be done:
Lots to do on Australia Day
There's the barbie, the snag, the beer and the cricket. There's the drive, the beach, the surf and the who forgot the bottle opener? There's the kids, the parents, the oldies, the flags and the face painting. We could go on but I know you wish we wouldn't. 🙂
Australia Day Events
Suffice to say that there's lots to do but don't forget all clubs, organisers, media, government officials and politicians who need you to attend all the official events. How silly are they going to feel if no one shows up? So do your patriotic duty and go to an official Australia Day celebration and yell out 'Happy Australia Day Sydney100!' as loud as you can into the nearest microphone – we would love hear from you. 🙂
The Sydney Festival – the last days

Richard Hawley (from last year unfortunately)
The Sydney Festival ends on Australia Day. There will be tears, there will be sorrow but you can't party forever(?)
Things to do over the School Holidays
As the holidays stretch on you may need a few ideas on what to do. 

Chinese New Year – 27th January to 12th February 2017
We get two new year's celebrations to enjoy with Chinese New Year celebrations commencing on the 27th January. This which makes me wish that every country had its own calendar. That way we could celebrate new year all year-long.
FAST4 Tennis – Monday, 9th January
Get into the entertaining prospect of Australia's own Nick Kyrgios and Bernard Tomic destroying a world team lead by Rafael Nadal and Kei Nishikori in Sydney. If you love tennis you won't want to miss FAST4 as it takes the sport to a new level.
Sydney (CBA) Pink Test – Moore Park – Tuesday 3rd January to Saturday 7th January
Cricket is in the pink in Sydney. The idea of making cricket pink is to raise money for the McGrath Foundation. In this match Australia will take on Pakistan in what promises to be a wonderful test match. Tickets are available through ticketek. Follow the link below for more information: