Things to do in Sydney in July
July Events
Winterlight – Parramatta – 6th to 22nd July 2018
Winterlight is a cool event held in Parramatta every year. It is mostly about skating around being cool, looking cool, thinking you're looking cool or not looking cool at all. In the end it doesn't matter provided you are having fun. From morning till bedtime its stalls, free stuff for kids and lots of light and heavy winter treats.
Go Skiing!
Whilst on the subject of winter: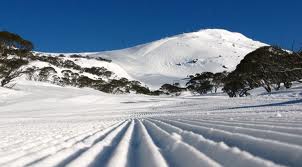 Whale Watching out of Sydney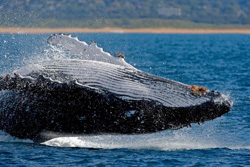 Yes I know we have mentioned this before and we will probably mention it again but the whales are coming and they will keep on coming until one ventures into Sydney Harbour. When that happens the media will make a big splash with the story, they like this kind of thing because they can recycle lasts years report. Anyway, the danger is the news coverage fills up on the whale spotting boats for a month. So if you want to see a whale, possibly with her calf, book soon.
Australian International Music Festival – Sunday, 1st July to Sunday, 8th July
One of the great things to do in Sydney in July is to go to the Australian International Music Festival. This 29-year-old festival allows us to appreciate the musical talents of musicians that we might not otherwise get to appreciate. We can look forward to hearing from groups from around the globe. Jazz, orchestra and various choirs perform at the Sydney Opera House, Recital Hall at Angel Place and Sydney Town Hall. Don't miss this for the world.
Christmas in July
Christmas in July started life as Yulefest in the Blue Mountains. The idea was to replicate a European Christmas celebration during the coldest month of the year. Trouble is it doesn't get that cold in Sydney. Add to this a degree of cynicism that's it's just a marketing ploy and you end up with a less than qualified success. Still worth 'doing' if you can't wait for the 'real thing'.
Archibald, Wynne and Sulman Prizes – Art Gallery of NSW
Of the three prizes the Archibald Prize, given for Australia's best portrait, is the most famous. The subject can be anyone who is in the limelight including politicians, the sporting elite and well-known artists. The People's Choice award gives you the opportunity to vote for your favourite.
The Wynne Prize goes to the best landscape painting whilst the Sulman Prize is for the best subject painting.
Free Tours of the Botanic Garden
Its great garden but you'll enjoy it a whole lot more with the expert finger pointing and story-telling of the friendly team of garden experts. The tours commences at 10.30am every day for an hour and half stroll around this gorgeous place with Sydney Harbour to one side and the spectacular city skyline to the other. No need to book unless you are in large group. On the weekdays there's a tour 1pm to 2.30pm till the weather hots up again in November.
James Cameron is challenging the Deep at the Australian National Maritime Museum
If you immerse yourself in the James Cameron exhibition at the National Maritime Museum you may emerge with a much greater depth of understanding of the wonders and challenges presented by the Earths
Magnificent oceans. We still more about Mars than we do about the deepest places on Earth. Mr Cameron has dedicated his life to changing that fact. Along with the exploration of the shipwrecks other Titanic and the Bismarck you may also find the props and costumes from the Abyss and Titanic interesting.
Trivia Tease – Potts Point Hotel – 7pm Tuesdays
If you like a trivia and burlesque this is for you. The Potts Point Hotel prides itself in welcoming new comers to play in their version of Trivia Night. This is not supposed to be serious – just serious burlesque fun and occasional live performance. There is a "major prize" for the winners and it is free.
Trivia Tease will give you a fun, not too spicy slice of Kings Cross culture. Bookings are recommended for groups.
Philosophy in Hyde Park
This is no walk in the park, actually that's exactly what it is but it is also so much more. Explore the philosophy of what we know and think we know. Why do people believe what they believe sometimes despite evidence to the contrary? Is truth enough? You don't need a degree or any experience to get something from your little stroll, just an enquiring mind.
Bankstown Bites Food Festival – Saturday, 28th July
Bankstown Bites caters for over 10,000 happy visitors every year. Chew on perfection, nibble away at the tastiest creations and savour the aroma, the atmosphere and give in the temptation of Lebanese sweets. To add to the occasion there will be dance, art displays and film showings.
Just another day out with Thomas – Thirlmere – Saturday, 28th July to Sunday, 29th July
Thomas and his steamy friends are on track for another big day out. You can expect to meet Thomas (Hi Thomas, how are you doing?..), take a "genuine steam train ride" in Donald the black engine and watch Henry shunt those 'Troublesome Trucks'.
A really useful Outing
If you are, or know a small engine who is, into Thomas then you'll probably find this event really useful. You'll even meet the Fat Controller. But before we get too steamed up, you'll have book your train ride beforehand and it costs. Tickets go on sale online. Beep, Beep, all aboard!
School Holidays
We also list a few events with the kids in mind for the Winter School Holidays:
More things to do in July