Things to do in Sydney in July
July Events
Arsenal in Sydney – Sydney Olympic Park – Thursday, 13th July and Saturday, 15th July
The Arsenal is arguably one of the greatest football (soccer) clubs in the world. They are certainly one of the oldest and they are coming to Sydney in July! They will take on the might of Sydney FC and Western Sydney Wanderers at ANZ Stadium. It will be interesting to see how well the local teams do against the might of the Arsenal.
 Australian International Music Festival – July 9th to 16th
One of the great things to do in Sydney in July is to go to the Australian International Music Festival. This 27-year-old festival allows us to appreciate the musical talents of musicians that we might not otherwise get to appreciate. We can look forward to hearing from groups from Asia including both Chinese and Japanese performers to U.S. and Kiwi groups. Australia is also well represented. Jazz, orchestra and various choirs all perform at the Sydney Opera House, City Recital Hall at Angel Place and Darling Harbour. Don't miss this for the world.
Winterlight – Parramatta – Friday, 30th June to Sunday, 16th July
Winterlight is a cool event held in Parramatta every year. It is mostly about skating around being cool, looking cool, thinking you're looking cool or not looking cool at all. In the end it doesn't matter provided you are having fun. From 10am till bedtime its stalls, free stuff for kids and lots of light and heavy winter treats.
Go Skiing!
Whilst on the subject of winter: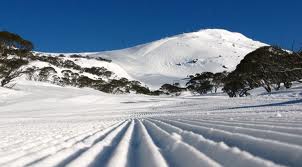 Whale Watching out of Sydney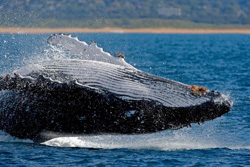 Yes I know we have mentioned this before and we will probably mention it again but the whales are coming and they will keep on coming until one ventures into Sydney Harbour. When that happens the media will make a big splash with the story, they like this kind of thing because they can recycle lasts years report. Anyway, the danger is the news coverage fills up on the whale spotting boats for a month. So if you want to see a whale, possibly with her calf, don't leave it too long.
Christmas in July
Christmas in July started life as Yulefest in the Blue Mountains. The idea was to replicate a European Christmas celebration during the coldest month of the year. Trouble is it doesn't get that cold in Sydney. Add to this a degree of cynicism that's it's just a marketing ploy and you end up with a less than qualified success. Still worth 'doing' if you can't wait for the 'real thing'.
Archibald, Wynne and Sulman Prizes – Art Gallery of NSW – 29th July to 22nd October
Of the three prizes the Archibald Prize, given for Australia's best portrait, is the most famous. The subject can be anyone who is in the limelight including politicians, the sporting elite and well-known artists. The People's Choice award gives you the opportunity to vote for your favourite.
The Wynne Prize goes to the best landscape painting whilst the Sulman Prize is for the best subject painting.
Peter and the Wolf – City Recital Hall, 2 Angel Place – 2nd July
Murray, the old Red Wiggle was every ones favourite Wiggle (sorry Greg). Here's a chance to see and hear him narrate Prokofiev's delightful musical tale of Peter and Wolf. Can Peter outsmart the wolf? I think so with Murray to help save the day. Whatever happens there will be smiles all round.
Professional Bull Riders – Sydney Olympic Park – Saturday, 22nd July
This no rodeo, this is three hours of snorting, charging, bucking bulls. Cowboys against the Bulls. A contest between man and beast. Pain for gain. I can see this could be hard to watch. Gripping yet scary. The spectacle is enhanced with pyrotechnics, lasers and televised replays. Not everyone's cup of tea perhaps but it certainly won't be dull.
The Australian Hi-Fi & AV Show – InterContinental  – Friday, 28th July to Sunday 30th July
The Australian Hi-Fi & AV Show is all about the music. Even the speakers will have 'musical notes'. This is for those who love to hear a good tune. You won't hear it any better with the "world's finest audio products" on display. Bring some of your own music and 'see' how good it sounds. If you are an artist bring a recording with you. Included in the vast array of equipment you'll find the best music streamers and audio IT systems around. Be in awe of the designers and learn from the experts. You could even turn your own computer into a high-end audio device.
Bankstown Bites Food Festival – Saturday, 29th July
Bankstown Bites caters for over 10,000 happy visitors every year. Chew on perfection, nibble away at the tastiest creations and savour the aroma, the atmosphere and give in the temptation of Lebanese sweets. To add to the occasion there will be dance, art displays and film showings.
Just another day out with Thomas – Thirlmere
Thomas and his steamy friends are on track for another big day out. You can expect to meet Thomas (Hi Thomas, how are you doing?..), take a "genuine steam train ride" in Donald the black engine and watch Henry shunt those 'Troublesome Trucks'.
A really useful Outing
If you are, or know a small engine who is, into Thomas then you'll probably find this event really useful. You'll even meet the Fat Controller. But before we get too steamed up, you'll have book your train ride beforehand and it costs. Tickets go on sale online. Beep, Beep, all aboard!
School Holidays
We also list a few events with the kids in mind for the Winter School Holidays:
More things to do in July