Things to do in Sydney in June
June Events
Australian Badminton Open – Darling Harbour – 7th June to 12th June
One of the best things to do in Sydney in June maybe new to you, something a little different. Anyone for Badminton? Not just any old game, we are talking international competition from around the globe.
Winter Magic Festival – Katoomba – Saturday, 18th June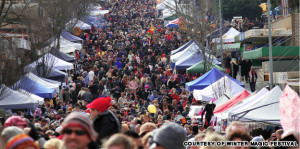 There is one thing to know about Katoomba in June, it isn't warm so rug up. Katoomba's Winter Festival magically banishes traffic from its main street and replaces it with an army of artists, musicians, dancers, drummers and choirs. The Winter Magic Grand Parade is worth seeing and there will be plenty of market stalls and people to look at, as everybody is encouraged to dress in costume. Make it a warm one.
Sydney Film Festival – Wednesday, 8th June to Sunday, 19th June
The Sydney Film Festival offers a vast range of quality movies to choose from. If you think you might see a few movies consider buying a FlexiPass. If you are unsure of what movie(s) to see, pay a visit to the "Festival Hub" for ideas, information and entertainment.
Queen's Birthday – June Long Weekend
One of the nice things about the start of winter is we get a long weekend to get used to the idea:
The long weekend also marks the official start of the Ski Season. The link below includes a video of what it is like to ski in this country (it's pretty good but don't tell anybody 🙂 ):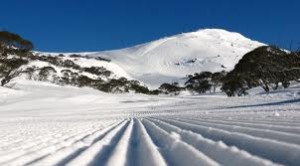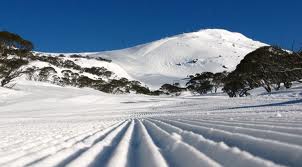 But of course, the main thing is it's the Queen's Birthday…I guess my party invite must have got lost somewhere…
 Sydney Craft Beer and Cider Fair – 25th June
The Sydney Craft Beer & Cider Fair is really for those who take their drink very seriously. The fair will give you the chance to taste quality brew and talk to the people who produce it. You get four hours to fully appreciate the finest in the land. As all beer lovers know, "the greatest invention in the history of mankind is beer. Oh, I grant you the wheel was also a fine invention, but the wheel does not go nearly as well with pizza." 🙂
Sydney Harbour in LEGO®
How do you get people to venture inside when Sydney's greatest attractions are outside? Easy, just bring the outside attractions inside by building them in LEGO®. Cute idea but obviously it can't be done – what about fireworks you can't build those in LEGO®! Well actually they have, somehow. Fancy a Harbour Cruise (second best thing to do in Sydney) built and done, Opera? Done with rounded mini-figures! I think the only thing they haven't managed is the Vivid Festival. May be next year. Each session last an hour. Sessions commence at 10.30am then every hour to 3.30pm.
Clash of the Ice Giants – USA taken on Canada at Ice Hockey – Allphones Arena – Saturday 25th June
Can the might of the USA overcome the might of the Canada? This mighty confrontation is being brought to us by Wayne Gretzky the mightiest of all Ice Hockey players. Only in Sydney and only on the 25th June. Might never happen again. If you think you might be interested follow the link below for more details.
National Park Tour of Goat Island – To be confirmed
Tours are scheduled to run on the second Sunday of each month from 10.20am to 12.50pm: You can book group tours for 20 or more. Follow the link below for more details:
Bare Island
The Bare Island was the site of a state of the art military defence complex when it was built in the late 1800s. Sydney was a very different place back then. The fledgling European population believed that Sydney needed to be able to defend herself from potential foe. Follow the link below to find out more including a map:
Ice Rink at Bondi
From the 20th June to the 12th July you'll be able to go ice skating on the world famous Bondi Beach. Whale spotting on skates perhaps? That's just one of the pluses of having an ice rink by the sea.
Sydney Craft and Quilt Fair – Wednesday, 22nd June to Sunday, 26th June
The Sydney Craft and Quilt Fair will have you in stitches! I tell you, if as much care has gone into Sydney's Craft and Quilt Fair as its website, it should be a couple of hours well spent, assuming you are a bit crafty of course. The fair is tuned towards those with a thirst for knowledge along with seasoned creatives in search of new ideas and inspiration. If you can't see yourself stamping, scrap booking, knitting, crocheting, card making, embroidering, sewing, quilting, or jewellery-making from here, then you'll never make it anywhere. It's up to you, at the Sydney Craft and Quilt Fair.
More things to do in June