Things to do in Sydney in March
March Events
Sydney Skinny Dipping – Sunday, 17th March 2019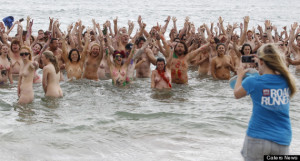 People giving the shirts off their backs, not to mention every other stitch of clothing, to take part in Sydney Skinny. 🙂 Swimming in the nude would appear to be a very popular thing to do. This appears to be particularly true if undertaken with lots of other 'nudie-dudies'. For the bare essentials please follow the link below.
Twilight Concerts at Taronga Zoo
The Twilight series of concerts at Taronga Zoo is a fairly laid back affair spiced up by some great Aussie talent.
Mardi Gras Parade – Oxford Street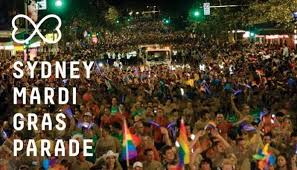 The Mardi Gras Parade is the most 'must see' part of Mardi Gras. If you are anywhere near Oxford Street on Saturday, 4th March pick yourself out as good a vantage point as you can and get ready to be thoroughly entertained by the procession and party along with the rest of crowd. For more on the Sydney Mardi Gras and the Mardi Gras Parade just follow the link below.
What to do at the end of Summer in Sydney
There is still some life left in summer and so autumn can wait till we have lived it. For best things to do in summer, including open air cinema, visit top things to do this summer before it's too late.
But if it is too late there's always the Moonlight:
Moonlight Cinema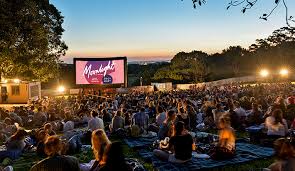 Moonlight Cinema is an open air affair of new releases, classic and cult films in one of Australia's most beautiful parks. During December through to January the gates open at 7:00pm. From February to March they open at 6:30pm. Screenings begin at sunset each night. You will find the Moonlight at Centennial Park by the corner of Parkes and Grand Drive.
Art Month – Sydney's Top Galleries – 7th to 30th March 2019
Sydney's "vibrant" visual art scene will be out to draw you in as Gallery doors are "flung open" allowing visual masterpieces to "vibrant" safely outside. It's going to be a treat for the eyes in March. There will be lots of vibrant stuff to look at along with talks, tours, performances, art bars and late night gallery openings are all expected to contribute to the Art of March.
Faulty Towers -The Dining Experience – Sydney Opera House – 12th March to 17th March 2019
This internationally acclaimed Faulty Towers Dining Experience is back! Book your table early or there will be none left to book as every year the show sells out. Most of the show is unscripted. Anything can happen during your three-course serving of mayhem, laughter & fun. The Faulty Towers Dining Experience is a wonderful experience but the food… well just don't order the duck!
Party in the Park – TBC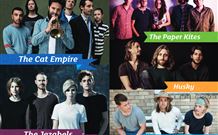 The annual outdoor concert of Party in the Park is being held at Luna Park this year. Follow the link below to see who's playing.
Sydney International Rowing Regatta – Penrith – 25th to 31st March 2019
The Sydney International Rowing Regatta is the biggest regatta in Australia attracting the best rowers from around globe. A highlight is when it's 'Aussie against Aussie' as NSW beats all the other states to win the Interstate Regatta Trophy. Well maybe…
Taste of Sydney Festival – Centennial Park – TBC
The Taste of Sydney allows you to tuck into 40 odd mouth-watering dishes accompanied by some award-winning wines. There will be a whole lot of eating and drinking going on. There will also be "Do It Yourself" sessions aka cooking schools and tasting master classes. Alternatively, just relax and watch the experts do their thing.
Blue Mountains Music Festival, Katoomba – 15th to 17th March 2019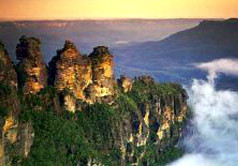 Katoomba, the unofficial capital of the Blue Mountains, is playing host to a highly anticipated Folk and Blues Festival. Some wonderful musicians are expected to take part. This Folk and Blues extravaganza will have a number of undercover performance venues covering an expected 100 plus performances. Just follow this link for more information: www.bmff.org.au/
Thirlmere Festival of Steam – 2nd – 3rd March 2019
You might think, 'steam trains – big deal', but there's more than hot air coming out of the Thirlmere Festival (weekend) of Steam. Saturday has interesting displays to enjoy along with a great opportunity to get close and personal with some historic steam trains.
On Sunday cars make way for steam along with amusement rides, face painting, airbrush tattoos, music and entertainment. You might be able catch a train, steam naturally, from Sydney to get there. Also nearby are the Thirlmere lakes and Royal National Park to enjoy as well as some steamy events on the day before, so why not make a weekend of it? Follow the link below for more information.
Penrith Working Truck Show – 31st March 2019
Said to be "Australia's Best Value Family Day" you'll get free amusement rides, entertaining free entertainment, free fairy floss, face painting, removable spray tattoos and much more. Once you have paid your entrance fee to get in, the kids get in for free with you, up to three of them that is. So it does seem like a bargain.
HarbourSculpture – TBC
The Harbour Sculpture is a bit like a mini Sculpture by the Sea at Bondi except it's by the Harbour. All of the work is located in Woolwich between Clarkes Point Reserve and the Deckhouse function centre and surrounds. You could argue Sydney Harbour doesn't need any 'adornment' but it will be interesting and it's an excuse to visit a lessor visited harbourside suburb.
Parramasala – Festival of South Asian Arts – TBC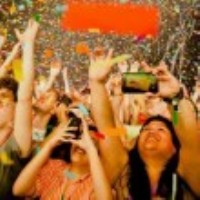 Bollywood Block Party
We live in a world of contrasts full of wonderful, creative people. Some of the most talented come to Parramatta every year. It's called Parramasala. Past highlights have included the Bollywood Block Party, The Trouble with Asian Men, Susheela Raman & Band, Krishnan's Dairy, the Masala Markets and let's not forget the Festival Bar, a great venue from which to enjoy the free program of music, dance and film on the Parramasala Outdoor Stage.
Manly and North Head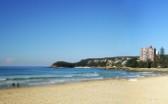 A visit to Manly and North Head is a holiday within a holiday or just another day in paradise depending upon whether you are a local or a visitor. Either way you'll love it. We recommend that you forget the car or bus and ride the Manly Ferry instead. Make the journal part of the pleasure. Follow the link below for fun ideas on what to do and you should also consider a trip to the furthest point north to Palm Beach – listed at No. 8 on the top 100.
Manly and North Head – Top 4th and 5th things to do in Sydney
More things to do in March
We will continue to update this so if you come back later and you should find more. If you can't wait, explore the Top 100 in Sydney.