Things to do in Sydney in May
May Events
Top Things to do in Sydney in May including the best events, festivals, over 100 top sights and attractions a few you will struggle to find anywhere else. One of the things to do in Sydney in May which you can't forget is Mother's Day, the media won't let you! If you want to do something special you might well find it by following the link below:
Sydney Comedy Festival – Monday, 24th April to Sunday, 21st May 2017
The Sydney Comedy Festival is a good laugh. Lots of funny men and women raising spirits and bringingus to tears of laughter. The Sydney Comedy Festival Gala is a bit giggly at the Sydney Opera House whilst it is likely to be a bit more raucous at Cracker Night at the Enmore. If you love a good laugh follow the link below:
Science in the Soul – Darling Theatre – Sunday, 20th May 2018
Richard Dawkins & Lawrence Krauss
Evolutionary biologist Richard Dawkins and theoretical physicist Lawrence Krauss combined is a force to be reckoned with. Now you might think a couple of hours with these two gentlemen might be dull well have a quick search on YouTube and see if you still feel the same way afterwards. If you hate what currently takes the place of debate. If you find the push back against science depressing and the bland acceptance of lies and nonsense sad then this is for you. These two gentlemen might give you hope or at least make it clear that you are not alone.
Mercedes-Benz Fashion Week Australia

Mercedes-Benz Fashion Week Australia (MBFWA) is one of the big fashion events of the year. It's what we have all been holding onto our credit cards for 🙂 . So head down to the Carriageworks at Eveleigh for a fashionable experience that will probably make you want to buy something.
Head On Photo Festival – Across Sydney – 5th to 28th May 2017
This year's Head On Festival will feature exhibitions, events, education & public debate including Australia's leading photographic prize. The festival features a wide range of photography across all genres with hundreds of events over numerous venues. Most events are free including both indoors and outdoors exhibitions, workshops, artists' talks and much more. The festival's focus is the Head On Portrait Prize, Australia's major innovative showcase for portrait photography.
Vivid Sydney

Vivid Sydney has the wonderful power to draw people out onto Sydney's streets to point, stare, gasp and even endure relatively inclement weather whilst holding their smart phones and cameras aloft. Is there more to Vivid than clever and pretty visual effects? Yes, but the laser art and special effects are really cool. If you don't bring your camera you will hate yourself.
Hunters Hill Food and Wine Festival – Boronia Park Oval, Hunters Hill – Sunday, 7th May 2017
Hunters Hill Food and Wine Festival is a local affair but everyone is very much welcome. The festival has been going and growing for 15 years now. Fresh food, wine tasting from 30 different vineyards, stalls, cooking demos, entertainment and rides for the small people. It is a great day out for the whole family.
Pyrmont Festival of Wine, Food and Art – 13th to 22nd May
From start to finish, from top to bottoms-up, the Pyrmont Festival commands attention with the best Pyrmont has to offer and a taste of Regional NSW, specifically the Mudgee Region, thrown in for good measure. Mudgee Wine was once cruelly labelled 'Mudgee Mud' but not anymore, in fact one of the best reds I've ever tasted was from Mudgee, albeit with some help from South Australia, but let's not 'grape' about that.  🙂
As well as wine there will be food and art but back to the wine; there will be an opportunity to meet with the winemakers and enjoy breakfast, lunch, dinners you could just stay in Pyrmont forever which is a shame as the festival has to close at some time.
Sydney Writers' Festival – Walsh Bay – Monday, 22nd May to Sunday, 28th May 2017
The Sydney Writers' Festival presents some of the world's finest poets, novelists and authors. Whilst most of the Sydney Writers' Festival action takes place at Walsh Bay, events are also held at venues throughout Sydney and Regional NSW. The Sydney Writers' Festival is Australia's largest festival of literature and ideas. With Australia's top writers crammed into over 100 free events, and over 100 not free events, we can literally say it is a good idea to go along.
The St Ives Show – Saturday, 20th May and Sunday, 21st May 2017
The St Ives Show always has a fair bit to offer often performing above its weight as a suburban affair.
The Sydney Morning Herald Half Marathon – Sunday, 21st May 2017
It costs to run in "Australia's largest and most prestigious half marathon" but it does raise money for charity. You will race over 21kms around Sydney's major landmarks with a big finish in Hyde Park. Be quick… (places are limited).
Manly Scenic Fun Run – Sunday, 21st May 2017
Manly is a scenic place to be, one of Sydney's most beautiful places to be, so if you must dash, why not dash where there is much to see along the way.
Vivid Skywalk – Friday, 26th May – Saturday, 17th June
Vivid is awesome from the ground and amazing from the skies above it. Skywalk will take you there. This is a great way to experience the world's greatest festival of lights.
Southwest Brickfest – Sydney West – Saturday, 27th May
Southwest Brickfest is all things Lego. 'If you can make it here you can make it anywhere' 🙂 and you can.  You can just admire the exhibitions or make your own. If you love Lego you have to go.
Things to do on the Northern Beaches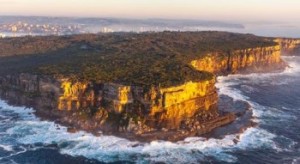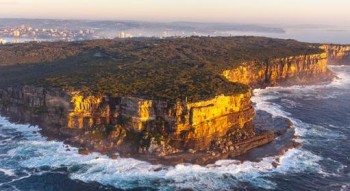 You should use any excuse you can to visit this gorgeous part of Sydney.
Snow Travel Expo – ICC Darling Harbour – Sunday, 21st May 2017
Beware the International Ski Travel Expo! It is a slippery slope to your next ski trip. Entry to the Expo is free and you could win a Ski Holiday. If you have never been skiing, or don't think it's worth skiing in Australia, have a read of "Skiing in Australia".
Taste of Manly – The Food, Wine and Sustainability Festival – Saturday, 27th May to Sunday, 28th May
I'm starting to feel bad about the number of times we mention the Northern Beaches. In my defence, it is a little hard to ignore the Taste of Manly – The Food Wine and Sustainability Festival as it is such great event! Great food and wine combined with live music and an awesome scenic backdrop. Having said that, there is so much to do on the Northern Beaches that you really could just go for an hour or two then jumps back in the car and keep driving up the coast. We are so spoilt in this city; make the most of it.
More things to do in May