Things to do in Sydney in September
Celebrate and Enjoy Spring in Sydney!
Just another day out with Thomas – Thirlmere – 14th September to 15th September 2019
Thomas and his steamy friends are on track for another big day out. You can expect to meet Thomas (Hi Thomas, how are you doing?..), take a "genuine steam train ride" in Donald the black engine and watch Henry shunt those 'Troublesome Trucks'.
A really useful Outing
If you are, or know a small engine who is, into Thomas then you'll probably find this event really useful. You'll even meet the Fat Controller. But before we get too steamed up, you'll have book your train ride beforehand and it costs. Tickets go on sale online. Beep, Beep, all aboard!
Antidote – In the footsteps of the Festival of Dangerous Ideas – Saturday 31st, August and Sunday, 1st September 2019
Antidote builds of the great success of the famous Festival of Dangerous Idea, so don't be too disappointed by its demise. Antidote will "raise you up where you belong" 🙂 enabling you to recharge, breathe and take action. It's the Antidote to our times.
Spring in Sydney for Free
Make the most of spring in Sydney by treating yourself to a few of the Top 100 Things to do in Sydney. It doesn't have to cost much if anything to have a good time.
Taronga Zoo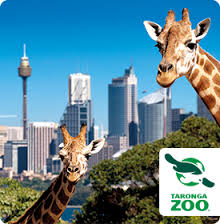 Spring is a great time to visit Taronga as the animals tend to be a little more active than in the heat of summer or cool of winter. Follow the links below for more information about the zoo and a few dos and don'ts.
Sydney Fringe Festival is Everywhere – ends 30th September
The Sydney Fringe Festival used to be based in Newtown but this year the Fringe is everywhere (how can a fringe be everywhere?) At this rate of expansion there will be a Fringe War on the NSW/Victorian border.

Expect the new, the insightful, the not quite funny, the pretentious, the irreverent and amongst it all the occasional flash of brilliance.
Festival of the Winds – Bondi Park – 8th September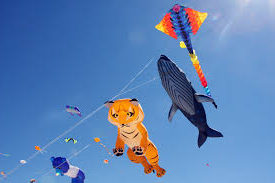 Come down to Bondi for the most colourful of spring festivals. The skies will come alive with hundreds of kites of all shapes and sizes. International and Australian kite fliers will impress you with their skills and designs. It's a great day out for all the family, with loads of entertainment right there on the ground as well as above your heads. Let's hope the weather obliges and there's enough wind to keep this festival off the ground! You don't have to be an expert kite flyer, you can BYO, buy one or make your own.
Surry Hills Festival – Saturday, 21st September 2019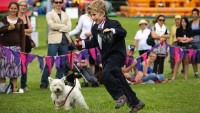 Let there be music, there will be music, let there be art, there will be a "full Arts program" and let there be things for the kids to do, there will be a Children's Festival area to play in. So what else would we like, how about some markets? Tick to that one. Food? Oh yes, from all corners of the globe. Follow the link below for even more:
Father's Day – Sunday, 1st September 2019
All Dad's love socks of course, everyone knows that, 🙂 but some also love to do other stuff.
Willoughby Spring Festival – "Emerge" – to 13th October 2019
The annual Willoughby Spring festival is the largest cultural and entertainment celebration on the Sydney's North Shore. This month long festival includes theatre, film, live music, kids and youth events, art exhibitions, fashion shows, cultural and community celebrations and more. A highlight of the festival is the Street Fair.
Cabramatta Moon Festival – Cabramatta – Sunday, 8th September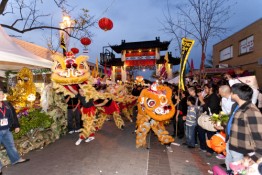 A common reason people say they like to travel is to experience something a little different. One of Sydney's largest cultural festivals, the Cabramatta Moon Festival, can do that for you without the airfare.
Lion Dancing
Every year across South East Asia, millions of people celebrate the Moon Festival, traditionally a time for families and a time to seek love and romance. There will be live performances, competitions, lion dancing, and a lantern parade, and of course, more delicious food, including moon cakes. So come with your loved ones, or sit under the stars and wish for a loved one, eat moon cakes, and of course, watch the fireworks finale.
Festival Fireworks
Among the many other reasons to attend are that the food will be awesome, the Vietface Fashion Pageant will be beautiful and it will all end with a 'spectacular' fireworks display. The perfect end to a perfect day.
The Sydney Underground Film Festival – 12th September – 15th September
The Sydney Underground Film Festival or SUFF is the Alternative Sydney Film Festival. It doesn't just push boundaries; it distorts, disfigures and dismembers them. As well as the movies there will be real live people there talking film speak and real live people looking to party, party!
Blackmores Running Festival – Sunday, 15th September
The Blackmores course is the most beautiful in Sydney and arguably Australia. So don't wait too long to register – they always seem to run out of places.
Looking for things to do during the School Holidays?
Not a problem, we have that covered. Just follow the link the below.
Still More things to do in September!
Continue having fun in the spring time and enjoy a few of the Top 100 Things to do in Sydney.