Events on now in Sydney
The latest and best events on now in Sydney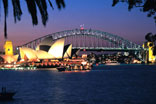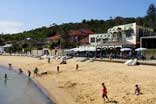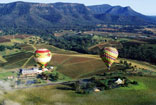 Get the latest and best events on now in Sydney with the Sydney100 Newsletter. The Newsletter is sent out monthly with a selection of the best events and activities in Sydney. We also notify subscribers of new entries onto the Top 100 things to do in Sydney list or anything else we think might be of interest (but no advertising).
"Just a quick note to wish you a Merry Christmas, and to thank you for your inspiration over the past year, I wouldn't have heard of a lot of these events were it not for your email – so Thank you!" Kind regards, Leeanne and "My pleasure Colin, I'd be happy to be quoted. I'm a huge fan of the email, and look forward to it with the holidays coming up. It's a genuine solution – always something there for me, either to do fairly quickly or to put on the must do list. And you can quote me on that too."
Privacy
We do not resell, redistribute or otherwise abuse your email address or privacy. You are free to unsubscribe at any time by emailing us with any words along the lines of "Unsubscribe" / "Go Away" / "Get Lost" and we will.
To obtain Sydney100 Newsletter please complete the form above or email me – colin at sydney100.com
More Feedback
"Thank you for all this great info. Please keep the emails coming!" Pat
"thanks for helping to fill my weekends with awesomeness!! I'm only unsubscribing as I've moved back to the UK, but your emails have allowed me to see & do much more than I would've done otherwise. I have very much appreciated your hard work!!" Rebecca
Tell us what you think
If you want to give us your feedback, and you can criticise us, it may take time but after therapy, counselling and a stiff drink I will find someone else to blame. No seriously, feedback is always good even if it isn't, if you get my drift. Moving on:
Sign Up and Missing Newsletters
We should get back to you within a week once you have subscribed. If you haven't heard from us by then your email has been lost or eaten by email security software. If so, email me directly [colin at sydney100.com] and we will sign you up pronto.
Examples of the Sydney100 Newsletter
For events on now in Sydney follow the event and festival links from the main menu above. Underneath each entry on the newsletter you will usually find a link taking you on a journey through cyberspace to a more informative place. We haven't included the links below as they will probably out-of-date by the time you read this.
Cockatoo Island Film Festival – Wednesday, 24th October – Sunday, 28th October
Cockatoo Island is fast becoming a major destination for many of Sydney's festivals and events. It is also creating a few new ones as well. Welcome to Cockatoo's first Film Festival. "This exceptional combination of setting (and) content" will attract even more people onto the island. Arrive early to enjoy the location as well as the film festival.
Surry Hills Festival – Saturday, 27th October
Surry Hills will come alive on Sunday with music, art, loads of market stalls, food and things for the kids to do.
Norton Street Italian Festa – Leichhardt – Sunday, 28th October
If you have fun at the Surry Hills Festival on Saturday, you can do lots of similar things in Leichhardt on Sunday, but this time with an Italian twist.
Strathfield Food Festival – Strathfield – Sunday, 28th October
If the Norton Street Italian Festa is fun but foodwise it's not exciting you too much, you could have lunch at the Strathfield Food Festival. It is only twenty minutes away.
Seven Bridges Walk – Sunday, 28th October
You can walk over one, two bridges or even all seven if you want. You don't need to go a bridge too far as the Seven Bridges Walk is not meant to be a race. As well as some fine Sydney bridges, the Cancer Council's Bridges Walk has lots of food, drink and entertainment to help to make the day a special one. Register before the event to spare yourself hassle and hanging around.
Lane Cove Village Fare – Lane Cove – Sunday, 14th October
The Lane Cove Village Fair is one of those low key community events full of character and smiling faces. You might also discover the perfect gift, you might get a kick out of the funfair rides or be mesmerised by a talented live performance. You'll never know if you don't go.
Sydney Rides (Again) Festival – Saturday, 13th October
Bourke Street, in the City of Sydney, will be transformed this Saturday by an army of bikes, bands and street performers. It is all in aid of the Sydney Rides festival which celebrates the rediscovery of the bike.
"Families can take part in a range of games and activities, including Cycle Chic for Kids, where children will get the chance to 'bling' their bikes".
Just For Laughs at the Opera House – Friday, 12th October – Monday, 22nd October
Comedy is said to be the most underrated of all the art forms – but who are we kidding – some of the funniest people that have ever graced the Opera House stage will be taking part (just for a laugh) including Noel Fielding, Drew Carey, Rhys Darby and Adam Hills. The expensive tickets are just as laughable as the cheaper ones..
Breakfast on Bondi – Bondi Beach – Sunday, 14th October
If the weather is fine, and it's not too cold, you can enjoy a great breakfast with sand between your toes. There will be a full orchestra and soprano Lorina Gore, breaky of course and the buzz of the best orchestrated breakfast feast in town.
Concord Carnival – Sunday, 14th October
The Concord Carnival is a fairy tale of great food, wine, amusement rides, stage and roving entertainment, plus loads of magical activities for the kids.
Further examples of the Newsletter
Please find further examples of the Newsletter below. We have removed the links that would normally accompany the email as they are probably now out-of-date. At the end of the email you'll see a link to our archive of events which will also give you an idea of what to expect.
Festival of Walking – Blue Mountains – Saturday, 6th October to Sunday, 14th October
If your boots are made for walking, then that's just what you should do in a World Heritage listed National Park. The Blue Mountains Festival of Walking has a long list of different walks to go on from forays into the wilderness to a heritage street stroll, ably assisted by a little local wine and cheese. Now that doesn't sound too bad does it. There is nothing to stop you from doing the serious bushwalk one day, followed by a more laid back day of eating, drinking and sightseeing.
Leura Village Fair
Leura will be hosting its Village Fair during the first two days of the festival so there's another reason to go. Life is an adventure, enjoy it at your own pace.
Antenna International Documentary Film Festival – Wednesday, 10th October to Sunday, 14th October
The Antenna International Documentary Film Festival returns after a successful first year with more docos than last year and this time it's made the Dendy Cinemas. As well as the movies there will be film competitions, special events and international guests. If last year is anything to go by you can expect a little controversy and some news coverage as well.
(The Gigantic) Splash Festival – Olympic Park – Sunday, 7th October
Make a big splash at the Olympic Park with giant pool inflatables, a giant coke slide, a 7 metre dive tower, a giant inflatable obstacle course and a 'Tarzan Swing' in the Training Pool. The smaller 'splashees' can take a ride on a giant Crocodile inflatable and the Splasher's Water Playground has a new musical feature, 'Aqua Tune'.
October Long Weekend
We have made it through the winter months and have earnt our long weekend. That said, there's no time to lose as there's a fair bit to be done.
Children's Festival – Thursday, 27th September – Tuesday, 9th October
The Children's Festival comprises of a range children's theatre and workshops dotted around Sydney. It includes a few old favourites like the Gruffalo's Child at the Sydney Opera House and an interesting idea with the Spot on Family Fun Days which combine shows with "free indoor playground and activities" allowing the kids to burn up some energy. The workshops are designed to encourage creativity allowing the kids to make, draw, perform and have a lot of fun.
Festival of Dangerous Ideas – Friday, 28th September – Sunday, 30th September
Being, no doubt, uncomfortable at times, and inherently provocative, the Festival of Dangerous Ideas does require an open mind. Topics include 'The Devil Is Real' and 'The Joy of Sin' which are probably two of least provocative topics we could have chosen from a fairly long list.
A Blue Whale sighted off of the Coast
It's been a while, four years in fact, since the last Blue Whale was sighted off of the coast of Sydney. Be quick or you might miss out.
Sightseeing
March is coming to a close, soon the Easter School Holidays will be upon us and before you know it it will be winter and Sydney Harbour will freeze over.. Well probably not but who knows given the extremes of weather of late. The great big beautiful City of Sydney looks fabulous and you don't need an excuse to see its best bits.
ABBAWORLD extended to 26th June! Powerhouse Museum
Sing and dance your way through the ABBAWORLD exhibition using a series of fun interactives including performing on a stage with ABBA, dancing in an ABBA video, recording a sing-a-long with ABBA and photographing yourself on an ABBA album cover. Just think of all those songs that you won't be able to get out of your head..
River Rhythms ('n Blues), Newington Armory, Olympic Park – 1pm – 4pm, Sunday 3rd April
If the sky is clear, or even better, if it's not, get into some serious music at the park. Swinging dance music, rhythm 'n blues and blues gospel will get you ready for a night on the town or just nicely finish off a relaxed day out. This is a great way to while away a Sydney Sunday afternoon and it won't cost you a cent.
The Country Music Festival – 1st – 3rd April – Castle Hill
Castle Hill never sounded so good. If you love Country, and if you love music, you will love Castle Hill this weekend. There is nowhere else to be. Sorry Tamworth, Sydney is the Country Music Capital of Australia …until it's your go again. Yee hah!
As ever, any comments, feedback or suggestions are extremely welcome. What ever you do, we hope you have a wonderful week and an awesome weekend.