Top 20 Things to do in Sydney
What to do in Sydney? Go Whale Watching!
The Top 20 Things to do in Sydney includes exploring South Head and Watsons Bay, watching the whales, cuddling a koala or perhaps not, skipping over to see the kangaroos or maybe West Head for some awesome views. Then there is wine tasting or a trip to Church Point to visit Scotland Island.
16 (17) Sydney Whale Watching
As further evidence of their intelligence whales and dolphins love to visit Sydney whenever they are passing. 🙂 The only thing that might beat seeing Sydney Harbour would be to see a whale in Sydney Harbour. So why not do both at the same time. June to November is the best time to see a whale. During the winter months you might even see a mother with her calf. The Vivid Festival also takes place in June.
Majestic and Magnificent
A Humpback Whale People Watching 🙂
If you are fortunate enough to see these majestic, magnificent creatures throwing themselves out of the water, you will never forget it. You can clearly hear the sound before you even see them. Failing that, just to see them gently swimming around is a great experience.
Whale Watching in Sydney and the best onshore places to see them
Cape Solander
Whales do venture between Sydney Heads but most stay off shore. There are some great spots around Sydney where you can get a good view of these wonderful creatures. Cape Solander at Kurnell Bay is widely considered Sydney's best place to see them. There are no guarantees of course and if the whales are not keen on being seen you can at least read about them as the lookout has loads of useful information.
Other Good Whale Watching spots around Sydney
Other good whale watching spots around Sydney include North Head near Manly, Long Reef on the Northern Beaches, South Head, La Perouse and Cape Banks, Maroubra and Ben Buckler Headland at North Bondi.
17 (18) West Head – Ku-ring-gai Chase National Park
West Head is yet another 'must see'. A half hour drive through Ku-ring-gai Chase National Park will take you to West Head for sensational views out to Lion Island, Palm Beach (ranked 8) and Broken Bay. Stunning blues and greens against the canopy of an endless sky… yes it's worth the drive and there's a variety of walks to choose from.
Amazing West Head
It is amazing that somewhere like West Head, with its pristine natural outlook in such an expansive national park, exists so close to a city as large as Sydney.
Lunch

If you can, whiz up to West Head in the morning to give yourself plenty time for a nice lunch (See listing No.19 – Church or Cottage Point ).
18 (16) South Head and Watsons Bay
South Head's imposing sandstone cliffs guard the southern entrance to Sydney Harbour. In case the cliffs weren't scary enough, the army placed armaments on the headland to ward off invaders. The whole set up was so scary that the only incursion into Sydney territory was from Japanese miniature submarines in WW2.
History and Outstanding Beauty
The army has dismantled their weaponry but the placements, if that's the right word, remain. This adds a historic element to an area of outstanding beauty.
The Gap
The Gap has a reputation as a place for suicide and murder. If there is a sizable swell the fallen rocks at its base create a 'washing machine effect' in the surf below. The Gap can be found east of Watsons Bay Wharf. Just ask for directions but whichever way you go, 'it's all good'.
Watsons Bay
Assuming you commence your exploratory endeavours from Watsons Bay, you will need to head northwards to get to South Head and the Hornsby Lighthouse. Give yourself at least an hour. On route you will pass a nudist beach.
Taking it easy
If you prefer you can just enjoy Doyle's famous fish and chips in the local park with the seagulls and the harbour views. Alternatively, just have a picnic; there is usually plenty of space on the grass.
19 Visit Church Point and see Scotland
There is something a little special about Church Point. As you drive along Pittwater Road your eyes may be drawn towards the gentle Pittwater waves lapping over the mangrove mud flats and against the petite sandy beaches. More likely perhaps, you'll focus on Scotland Island, monarch of this little slice of paradise.
Scotland Island
Scotland Island is beautifully framed by green hills rising from the blue of Pittwater. The sound of water birds, parrots, a power boat or two and the smell of salty sea air will enhance the experience whilst degrading your vehicle's paintwork. 🙂
Catch the Scotland Island Ferry
If you have always wanted to go to Scotland this could be your chance as this version is but a short ferry ride off-shore. Be warned however, not to linger too long or else you'll find yourself looking for a real estate agent. You are allowed a long lunch however.
Lunch at Church Point / Cottage Point
We used to suggest Pasadena's for lunch but they are currently closed for refurbishment. Here is some local advice:
The Pasadena Hotel is now (thankfully) closed for refurbishment/redevelopment. We live at Bayview and stopped going there for lunch several years ago. The food became very average and the 'service' was even worse. Try the café at The Quays marina, one bay back from Church Point, or keep on going to the waterfront Cottage Point Inn in the National Park. Here, one is treated to sensational food, wonderful views and great service. And no, I have no financial interest in the place at all – we just love going there.
More Local Advice
Just thought I'd let you know there is an absolutely gorgeous cafe at Church Point, I definitely agree with Rosemary that the Pasadena was in desperate need of refurbishment, however the Waterfront Store just across the park from Pasadena is a very lovely and cosy place to lunch. I'm a local Bayview resident and when I have interstate/overseas guests I take them down for lunch and a round trip on the ferry! Kind Regards, Monique
Thank you Rosemary and Monique, very much appreciated. If anyone else has any Church Points, Cottage Points, or any other points 🙂 please let us know.
Scotland Island
As for Scotland Island, the ferries depart Church Point every hour at the weekend between 8am and 6pm. You can also just stay on the ferry as it goes all the way around the island. There are some nice views from Scotland Island itself but it is more of a residential island than a tourist attraction and lacks facilities.
How did Scotland Island get its name?
Scotland Island was named by Andrew Thompson, a convict who arrived in 1792 and was pardoned in 1797. Mr Thompson developed several businesses, including a salt manufacturing plant which he moved to the island and named it after his homeland.
(A big thank you to Stuart for researching this)
Finally, don't bother checking the map you are still Sydney. It just doesn't feel like it.
Dilemma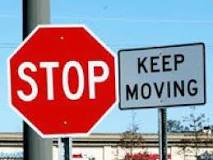 Picture the scene, you've arrived for lunch at Cottage Point Inn, the food has been excellent, the view is hard to take your eyes off and you really feel like spending just that bit longer over dessert and maybe something to wash it down with. But wait, what about West Head?
Too much to see and do in Sydney
This great website 🙂 you're found says it's a 'must-see'. Must you 'must-see it'? Most visitors, particularly if it's the first time here, face this dilemma eventually. There is just too much to see and do. So our advice is to just focus on the now, relax and enjoy. Tomorrow, next time, no worries. West Head can wait.
20 See the Wildlife – Koalas and Kangaroos
Are there any Kangaroos in Sydney?
There are kangaroo's in Sydney's national parks (Listed at 7), wildlife reserves and animal sanctuaries and, of course, you can always visit Taronga Zoo.
The Blue Mountains are a happy 'hunting' ground for kangaroo spotting. Kangaroos are more active and easier to spot in the morning and evening.
Seen it, now would you eat it? (Or does Skippy taste nice?)
I've eaten kangaroo three times but only had one 'flavourable' experience. A difficult meat to cook (apparently) as it gets tough pretty easily. Give it a try but be selective about where (kangaroo pizza does not count 🙂 ).
Koala Park Sanctuary
The Koala Park Sanctuary has been with us since the 1920s. It not only gives you chance to see koalas sleeping from limb to limb but also does a fine selection of Red and Grey Kangaroos.
Marsupials
The Koala Park Sanctuary is a 45 minute drive from the centre of town and about as close as you are likely to get to seeing these iconic Aussie marsupials without heading out of Sydney to Jervis Bay or the Blue Mountains. So if you want to see your koala and kangaroo in something resembling natural habitat then the Koala Park Sanctuary is for you.
Dingoes, Wombats, Echidnas, Emus and Wallabies
Within Koala Park's extensive rainforest and gardens you should also find the supporting cast of wombats, echidnas, dingoes, emus and wallabies, not to mention numerous species of native birds.
The story of the Koala Cuddle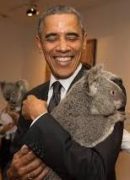 You used to be able to do the cuddle, scratch, mum it peed on me koala photos, but you can't anymore. Koala cuddling is illegal in NSW. For a cuddle you'll have travel north up to Queensland.
Touchy Koalas
Why this is the case I don't know. Could it be that Queensland koalas are just tougher than their southern cousins? If your koala turns out to be a Queenslander, do you have to be in Queensland before you touch it? If you get hold of a NSW koala in Queensland – can you cuddle it? Should you cuddle it? 🙂
Pale Looking Koalas
If it didn't matter where you are, how could you tell the difference? The Queensland koala may look slightly more ruffled, and a lot more loved, but how can you be sure? You can be fairly sure the pale looking koalas are from Victoria but that doesn't help much. 🙂 Seems to me we can't really know where we stand, until we know where we're stood and even then you could be on shaky ground. 🙂
Cute Looking Koalas
Asleep for most of the time the Koala's diet consists of gum leafs containing about as much nutrition as cardboard – so you shouldn't expect much beyond cute.