Something to do in Sydney?
Top 90 Things to do in Sydney gives you magnificent sights to see, laughter and song
If you are looking for something to do in Sydney, you have come to the right place. Ride aboard a sightseeing bus full of laughter and song, the Karaoke Bus, the best in the business. Visit scenic Balls Head and historic Bare Island. Party in Balmain; delve into Australia's past at the Australian Museum. With all this and more on the top 100 things to do in Sydney – you won't be looking for something to do for long – you'll be too busy having a good time.
81 Balls Head Reserve

Balls Head Reserve is a ten to fifteen minute walk from Waverton Train Station, the first stop after North Sydney heading north. Balls Head is a pleasant little reserve North West of the Harbour Bridge. It is a good spot for a picnic, provides great views and an opportunity to stretch the legs a little to explore the caves and hunt for the historic flag pole.
High Point
The Balls Head flag pole marks the highest natural point west of the Harbour Bridge. It was used as a means of communicating with Government House in Sydney's early years (send rum?). I guess we are lucky it hasn't been turned into a mobile phone tower.
Balls Head Wildlife?
No kangaroos or koalas I'm afraid but as night closes in you may see some Ringtail Possums and bats. The day shift is very much up in the air, away with the birdies and amongst the Red Gums, Red Bloodwoods and Port Jackson Figs. parrots, lorikeets, kookaburras, Butcher Birds, wrens, Figbirds to name but a few along with sea birds of various descriptions.
How do I get to Balls Head?
There is a car park in the reserve so you can just drive there or you are walking from Waverton Train Station. A walk from the station is actually not a bad idea as Waverton has a bit of a village feel to it and there is coffee to be drunk.
82 Comedy and Fun Karaoke
If you are looking for something to do in Sydney what could be better than having a good laugh and a singsong.
Sydney Comedy Festival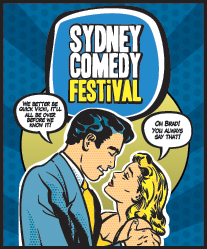 It is laughable in a way but comedy has traditionally been seen as second class in the entertainment business. Maybe one too many swear words. Anyway, that appears to be changing with the Comedy Festival even making it onto the Sydney Opera House stage. Comedy in Sydney is no longer a joke.
The Karaoke bus – see Sydney like you have never seen her before

Seating on bus trundling around Sydney streets can be fun, riding aboard the Karaoke Bus takes the whole experience to a different dimension. All you need is some help; anyone really provided they can't sing too well.

You will not only get to see what a truly beautiful city Sydney is but have a great time in the process.
"Sydney people are crazy"
"I can't wait to send my pictures home, we have been in Sydney only 4 days and already we think Sydney people are crazy…"
Follow the link below for more details:
83 Pearl Beach, Ettalong and Patonga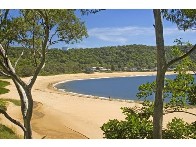 Pearl Beach is aptly named along with Pretty Beach but it can be a pain to get to. It's out of the way location may help to explain why it's worth going out of your way to get there. Apart from the excellent restaurant on the Pearl Beach, there is not much else other than an excellent beach and a very lazy Sunday afternoon atmosphere.
Walk to Pearl Beach?
It is just about impossible to walk to Pearl Beach safely due to the steep terrain you would have to cross.
How do I get to Pearl Beach?
Most people drive, but you can be an adventurous and catch the ferry from Palm Beach to Ettalong and then bus it from there. The bus company must be run by someone who lives in Pearl Beach (and wants to keep it a local secret) as the bus map is fairly indecipherable.
Trip Planner
My suggestion is you use the 131500 website and do the trip planner thing between Ettalong Wharf and Pearl Beach. I've added a link to the top 100 travel information page to assist.
Patonga
Patonga offers slightly different experience from Pearl as it has a nice pub with water views and a ferry wharf. So you can just have something to eat and/or drink before catching the ferry back to Palm Beach. No bus required.
Palm Beach Ferry to Wagstaff and Ettalong
There is a ferry that runs from Palm Beach to Wagstaff which is so close to Pearl Beach (if you had a car on the other side) yet so far (because you don't). Wagstaff is excellent for fishing but has precious little in the way of facilities. Give it a few years.
Ettalong
However, if you stay on the ferry you will arrive at Ettalong a family friendly little town with many cafes and shops. A good spot for lunch is Ettalong's War Memorial Club. It is free to get in, has an excellent veranda and charges reasonable prices for food and beverage. Just be mindful of the dress code e.g. covered footwear and hats off.
84 The Australian Museum
The dinosaurs await you. The Mummies are kept under wraps and the spiders spin their charm. Next to the perhaps the Powerhouse Museum, the Australian Museum is Sydney's most popular museum with locals of all sizes. It has been a little late in encouraging youngsters but now has a school holiday program.
85 Cycling in Sydney
If you are still looking for something to do in Sydney; how about going for a bike ride? Sydney has some good cycle ways including one across the Harbour Bridge. Another option is to take your bike on the ferry or train to Olympic Park. For more information follow the link below:
86 National Maritime Museum at Darling Harbour
Located on the water's edge at Darling Harbour, the National Maritime Museum hosts temporary exhibitions and a fleet of historic craft at its wharves.
Fun for Kids
The museum provides activities and hands-on fun for kids of all ages but only on weekends and school holidays. Admission is great value (free) but excludes the best bits. The special exhibitions are usually good value however.
87 La Perouse
La Perouse is Sydney's French connection. History abounds at La Perouse but sadly so does the container terminal on the other side of the bay, but despite this, it is still well worth a visit.
La Perouse Museum
There is an historical bush walk which will take you to the La Perouse Museum, La Perouse Monument, the fortifications at Henry Head and the scenery around Pussycat Bay and Cape Banks. You can also book your Bare Island tour from here – see No. 88 below.
88 Bare Island
Bare Island is a fort and not a nudist colony (sorry). Bare Island is just a footbridge away from La Perouse. It is not open to the public but you can go on a tour.
History, Great Sydney Views (and Mission Impossible)
Your mission, should you choose to accept it, is to make your way to the La Perouse Museum to purchase tickets (see map below) for the Sunday tours run at 1:30pm, 2:30pm and 3:30pm. Oh, I almost forgot, Bare Island starred in some Hollywood movie with Tom Cruise a few years ago.
The scandal, intrigue and those amazing film stunts!
The first thing the tour guide will do is take you across the 100 year old wooden bridge into the fort. From there, you will gradually uncover the scandal, the intrigue, the secret tunnels, the amazing feats of engineering and those incredible action scenes. If this gets to be too much, just admire the wonderful view of Botany Bay. If there are enough of you, you might be able to arrange a tour during the weekdays; to make a booking, contact Cadmans Cottage in the Rocks on 02 9253 0888.
89 (125) Balmain
A short ferry ride from Circular Quay will take you to Balmain with more pubs cafes and restaurants than you could shake a stick at. Get off at Darling Street Wharf – East Balmain and catch the bus or puff the ten minute walk up the hill. Balmain has a slightly English feel to it without the weather. So why not grab a pint at the London Hotel (second pub up the hill, by the roundabout) and ask somebody, preferable in a group, THE best place in Balmain for lunch – with any luck you'll start a debate.
The Unity
Balmain also has its own nightlife – the Unity Hall being the final late haunt.
Ballast Point Park – Walama
A very welcome recent addition to Sydney Harbour's foreshore parks is the 2.6-hectare Ballast Point Park – Walama. Ballast Point Park not only gives you fantastic harbour views with the Harbour Bridge looking at you over Goat Island but also:
Walking paths,
Access for cyclists
Green picnic spots
Tank 101: a structure to symbolise the site's working harbour history
Delicate Balance: an artwork that represents the use of sandstone from the site as ballast for European ships.
Along the foreshore and offshore of the Harbour a quiet, and sometimes not so quiet, war has raged between industry, developers and concerned locals. Ballast Point Park – Walama is a win for the latter. Enjoy their victory.
90 Centennial Park
Centennial Park is good for cycling, rollerblading and even horse riding away from any serious traffic. Centennial Park is a lovely place to enjoy a stroll and relax. The park has a cafe / restaurant, a kiosk (at weekends) and is home to the outdoor Moonlight Cinema during the summer.