Sydney Parks Wildlife
Parks, Gardens and Reserves in Sydney
The Royal Botanic Gardens to the Royal National Park
From elegance and grace of the Royal Botanic Gardens to the wild splendour of Sydney's many national parks. Australia is the world's oldest continent, inhabited by unique flora and fauna. Sydney's excellent parks, gardens and reserves are only surpassed by the surrounding Royal National Park to the south, Ku Ring Gai National Park to the North and head west and you'll discover the World Heritage listed Blue Mountains National Park. Sydney is an excellent base to see and experience many of Australia's best attractions.
Sydney Royal Botanic Gardens
The Royal Botanic Gardens is a beautiful park on the foreshore of the most beautiful harbour in the world. Apart from the many exquisite and exotic plants and flowers the park is a magnet for many resident and migratory birds. There's a cafe in the middle of the Botanic Garden where you can compete with creatures of various sizes for your lunch. Alternatively bring your own, find a patch of grass and watch the world go by. The Royal Botanic Gardens is a must place to visit and its free.
Click for a map of the Royal Botanic Gardens including Mrs Macquaries Chair
Taronga Zoo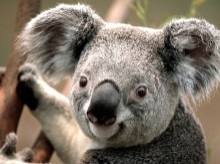 Everybody loves a trip to the zoo! Well maybe some of the lions might look a little fed up with it but we humans seem to enjoy it. If you prefer to see animals a little less confined try the Australian Reptile Park. They have much Australia wildlife to show you other than just the reptiles.
Harbour Views
What Australian Reptile Park can't give you is fantastic views of Sydney Harbour. Taronga Zoo can. It boasts classic views across the Harbour from much of its grounds.
Follow this link for what to do and not to at Taronga Zoo
West Head – Ku-Ring-Gai Chase National Park
You'll need a motor vehicle of some description to reach West Head or a good pair of walking boots! It's worth it though, a 'must see'. There a video of the view on the top 100 list. Not great weather I'm afraid so just imagine how good it would look with a blue sky. If you can, whiz up to West Head in the morning to give yourself plenty time for a nice lunch (19 – Church Point).
Royal National Park
The Royal National Park is a beautiful slice of Australia. Head for Wattamolla for a gorgeous lagoon, cliffs and beach. Walks a plenty. Garie Beach to Bundeena. It costs a few dollars to get into Royal National Park but it is well worth it. The coastal scenery is exquisite and the parks lagoons and waterways are cool and inviting.
Follow this link for more information on the Royal National Park
Sydney Aquariums
A visit to Manly Sea Life Sanctuary or Sea Life Sydney Aquarium is a good lousy weather activity. With only a sheet of glass between you and the Sharks, Manta Rays and other large beasties is pretty 'cool'. Two options – Sea Life Sydney Aquarium at Darling Harbour or Manly Sea Life Sanctuary unsurprisingly at Manly. The Sea Life Sydney Aquarium at Darling Harbour is the larger of the two but the Manly Sea Life Sanctuary at Manly is none-the-less impressive for its smaller size. If you're really adventurous it is possible, at least at Manly Sea Life Sanctuary, to go for a dive in the tank… rather you than me.
Shark!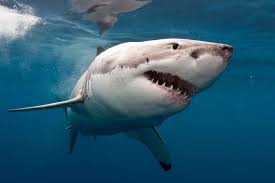 Sharks. In case you haven't heard this before, your chances of being attacked by a shark are extremely low compared to, say, being involved in a serious car crash.
Shark attacks and other things that bite and sting
Featherdale Wildlife Park
A little out west but not too far lies the attractive Featherdale Wildlife Park. Featherdale provides an opportunity to feed some of the animals. You could combine this with a trip to the Blue Mountains.
Centennial Park
Go to Centennial Park for cycling, rollerblading and even horse riding away from serious traffic. Centennial Park is a lovely place so slow down, switch off and just take leisurely stroll around the lakes and count the number of different birds. Centennial Park has a cafe / restaurant, a kiosk (weekends) and is home to the outdoor Moonlight Cinema during the summer.
Lane Cove National Park
The attractive Lane Cove National Park is set along the Lane Cove River leading into the heart of the Northshore of Sydney. If you have a look at the map you might be surprised at just how far towards the heart of Sydney Lane Cove National Park extends.
There are many more great places to visit. Just follow the links below: