Things to do on Valentine's Day in Sydney
Have to love Valentine's Day in Sydney
Love is in the air!
Here we are again. Love is in air – absolutely. With the holiday period safely behind us another 'special' occasion demands our attention. There's no escaping it so what are the things to do on Valentine's Day in Sydney?
Just get a card?
Of course your significant other half doesn't expect you to do anything. Hey a card would be nice but you know, you don't have to make a fuss. Sure… if you really want to risk weeks of silences or worse just get a card.
We have to do something for Valentine's Day
For those of us who aren't itching outside the jeweller's window with credit card in hand, now is the time to face reality, we have to do something for Valentine's Day.
Overpriced Flowers or Underwhelming Chocolates?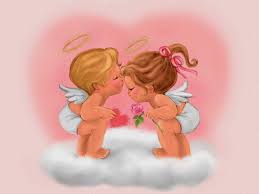 Standard options are, overpriced flowers, underwhelming chocolates and the expensive, over booked restaurants with lots of time for loving looks whilst waiting ages to be waited on.
Do Something!
Alternatively, avoid the rip off and actually do something together, that you both might enjoy. Apart from traditional home based activities that we can't really go into 🙂 you could plan an escape:
Best thing about Valentine's Day in Sydney?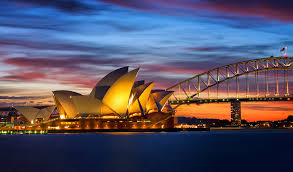 The best thing about spending Valentine's Day in Sydney is called Sydney! With so many top things to do all you have to do is add a little romantic touch to a special event or thing to do. Take the top 5 things to do in Sydney; all you need is a rug, some food, a bag to put it in and a ticket on the Manly Ferry. Shelly Beach beckons. Time it well and catch the sunset on the way back to Circular Quay, magical (see image). Then there's North Head, South Head or one of the many waterside cafes and restaurants at Darling Harbour. Just make your way through the top 100 list and pick the thing to do that suits you best:
More things to do:
Cupids Undierun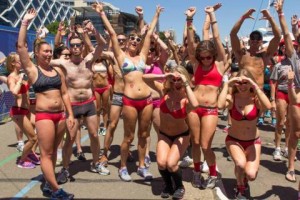 Celebrate Valentine's Day with just the bare essentials. You may feel a little exposed but you won't be alone as 30 other cities take part in world's largest run done in underwear. It's all to help kids with tumours so come on get 'em off, get on your toes and let's get to it!
Hunter Valley – Fabulous and Beautiful
The Hunter Valley possess fabulous scenery and beautiful wine. So if you know someone who is fabulous and beautiful, or just fabulously beautiful, why not take them on a trip. You can then look them in the eye with orange juice in hand (as you'll be doing the driving 🙂 ) and tell him / her that it's fabulously beautiful where ever you look.
Actually there are tours and you can stay overnight so you might be able to say it with a glass of wine as well. Just make sure you mean it. Follow the link below for more about the Hunter Valley.
There are also many other fabulous places North of Sydney worth considering.
Just Dinner Thanks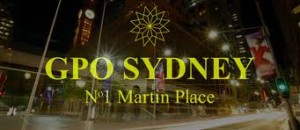 If you are feeling like you should do something special but, you know how it is, how about a movie and a pizza? Come on get with the program! This is your life partner, current or potentially future! There are 'packages' on offer that might cost a month's worth of pizza but you'll remember it, it will mean something. Besides, when was your last truly memorable meat lovers? The passion fades… 🙂 I digress (digest?), go out and put it on the card. GPO has a special night out planned that (they say) won't cost an arm and a leg.
Just Kidding right?
Of course, just take him / her to the movies. How about breakfast under the stars? You could watch a DVD of Breakfast at Tiffany's out on the balcony, just have a ridiculously early night or stuff breakfast and watch a movie in Centennial Park as part of Moonlight Open Cinema.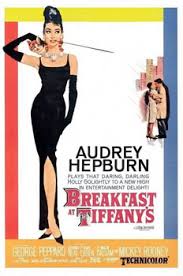 Can't go wrong with a classic (unless it rains but then again it is Valentines Day). Follow this link for more on the Moonlight's program of film with no roof.
Buy the best travel guide to the most romantic city on Earth
Just buy the perfect gift for all occasions, the Top 100 Travel Guide. What do you mean Paris is the most romantic city in the world! Sydney is more romantic than Paris, for starters, it's not as cold… 

Celebrate a day or two before
Finally, just one last thought, there is no law against celebrating the day before the big day. Valentine's Day falls on a Thursday this year so maybe, just maybe, if you have made an effort on the Sunday or Monday, there might still be an afterglow on the day. Your other half might think it even more romantic that you just couldn't wait until the real Valentine's Day to show your inner feelings. Alternatively it might just feel like two Valentine Days in one week. Oh the romance of it all is just too much … 

Valentine's Day on the 15th? – Might mean the Dog House for others
On the other hand it's probably not a good idea to go after the 14th unless you are both of like mind. Might be seen as an afterthought.
Romance and Adventure
There's always room for a little more romance and adventure. We have listed a few more romantic things to do on Valentine's Day in Sydney and you will find that many of the best things to do in Sydney have a romantic element to them as well.
Have a wonderful time!
Whatever you do good luck and try to achieve what the majority of the population do not – enjoy your Valentine's Day. You might even look forward to it next year! 🙂
Romantic Easter
Here's a thought, Easter isn't a light year away, how about planning to spend some quality time with the one(s) you love over Easter. There's a lot you could do.