What's on in Sydney?
This is Sydney100's Archive of events in Sydney. For current events, Sydney festivals, entertainment and activities or What's on in Sydney now:
Happy Ending Christmas Special
What's on in Sydney – Whether you have completed your Christmas preparations or not, find the time for a Christmas chuckle, it is, after all, the season to be jolly.
Carols under the Bridge – Under the Sydney Harbour Bridge, Bradfield Park, Kirribilli – Saturday, 15th December
This free Christmas get-together starts at 5pm with Jazz, food markets and things for the kids to do. At 7-30pm the main event begins with Christmas Carol singing.
Homebake – The Domain – Saturday, 8th December

Music was Homebake's first love, but it won't be it's last with comedy, film and art all now featuring. Mega band Blondie are back, then there's Tim Minchin and a myriad of 'new' and established bands including Tame Impala, Last Dinosaurs, The Griswoolds and Parachute Youth.
Aria Week and Aria Awards – Sydney – Sunday, 25th November – Thursday, 29th November
Did you know that Australia is the 6th biggest music market in the world? The inaugural Aria Week is a celebration of this success culminating with the Aria Awards themselves on Thursday, 29th November at the Sydney Entertainment Centre. You can join this celebration of Aussie music by going to any number of gigs and special events. Australia's music talent will range from the raw and up-and-coming to Australia's established music royalty.
Mattias Klum: The Last Wild Places – National Geographic Live, Sydney Opera House – Sunday, 9th December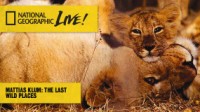 Allow Mattias Klum, one of National Geographic's most gifted photographers, to take you on the journey of a lifetime. He will open your eyes to Africa's wildest wildlife, India's ferocious Asiatic lions, Iceland's majestic glaciers, the precious rainforests of Southeast Asia and the amazing Galapagos Islands. You won't need a passport, and you'll be on your way home before you know it, but in your mind you will still be in the midst of the World's Last Wild Places.
Sydney Swings – Royal Botanic Garden – Every Friday, Saturday and Sunday – 9th November – 24th November

Sydney will Swing for the first time for eight nights during November. Using the same location as the "must do" Open Air Cinema, Sydney Swings will seek to match the awesome setting with some equally great music. Artist include Kate Ceberano and James Morrison.
Picnic Blankets Required
It's first come, first serve. No seating will be supplied, so bring a rug or blanket. You can bring your own chair but you may be banished to the back of the concert lawn if it is a tall directors style of chair.
BYO – Bring your Own
You can bring your own picnic and wine, but you will also be able to buy hot and cold food, espresso coffees, alcoholic and non alcoholic beverages, confectionary and ice creams.
Full Line-up of Swingers
Kate Ceberano and James Morrison
Friday, 9th November: Kate Ceberano
Saturday, 10th November: Tribute to Artie Shaw, Glenn Miller & Co
Sunday, 11th November: Grace Knight
Friday, 16th November: Crazy for Gershwin, Cole Porter & Bernstein
Saturday, 17th November: The Harry James Angus Band
Sunday, 18th November: David Campbell
Friday, 23th November: James Morrison
Saturday, 24th November: Big Band Finale with special guests
Schools Spectacular – Sydney – Friday, 23rd November – Saturday, 24th November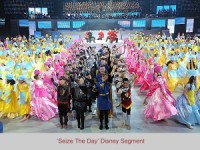 Imagine 2000 performers dancing to just about every type of music you can think of. Picture a choir of 1300 strong accompanied by an 80-piece full symphony orchestra along with up and coming jazz and rock bands. It would be spectacular wouldn't it!
Cirque du Soleil Sydney – Ovo Tour Sydney – Sunday, extended to Sunday, 25th November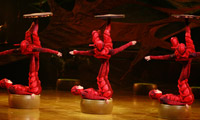 The circus is back in town in the talented and flexible form of Cirque du Soleil. If you have never seen these guys perform before then now is your chance. If you have seen them before you probably already have tickets and there is no point in saying any more.
Australian Historic Motorcycles Championships – Sydney Motorsport Park – Saturday, 17th November to Saturday, 18th November
The Barry Sheene Festival of Sport has kindly donated the Australian Historic Championships to the now super large Sydney Motorsport Park (ex Eastern Creek). See lots of motor cycles zoom around and around the longest Australian road race track again, and again, and again very quickly.
Paspaley Polo in the City – Centennial Park, Sydney – Saturday, 17th November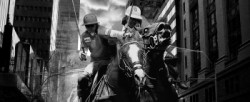 Polo, not something you see every day, is coming to Centennial Park in Sydney. Giddy-up and steady-on! It will cost you $105 to see the action, meet the players and enjoy a beer in the shade.
Glebe Street Fair – Glebe – Sunday, 18th November
It is fair to say that Glebe Point Road is going to be filled with happy, smiling people, market stalls, interesting aromas and yummy smells, kids' rides, and great entertainers. There is a possibility that the 'Maybes', a four-piece country blues band, will be there, along with local Glebe music celebrity, Bridie King.
Where to watch the Melbourne Cup in Sydney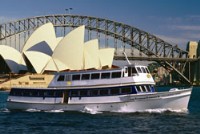 Melbourne Cup will take place on Tuesday, 6th November – "The race that stops the nation" they say but that must seem pretty hollow if you work in catering. What to do for Melbourne Cup? Just about every, pub, club and even office in Sydney will be hosting an event of some description. The race tracks, like Randwick and Rosehill, will have their own program of races plus screens/TVs to see the big one in Melbourne. Seems to me, if we are going to celebrate Melbourne's big day, lets do it in a typically Sydney fashion. So that means on the beach or Sydney Harbour.
Novemberfest 2012 – Terrey Hills – Saturday, 3rd November
Take a day trip to Germany in Terrey Hills with rides, sport challenges, games, a reptile zoo, face painting, art and craft, live entertainment, vintage German vehicles and loads of German nosh including bratwurst, sauerkraut, pretzels, homemade kugelhupf cakes and kipferl biscuits. Another reason to go is to see the photographic exhibition 'My Favourite Place'. My Favourite Place challenged its participants to photograph a German, Austrian or Swiss inspired location within Australia.
Jurassic Lounge – Australian Museum – to Tuesday, 30th October
The Australian Museum will be open every Tuesday with art, live music, drinks, new ideas and performances "set against a stunning backdrop of taxidermy and quirky science specimens". It is becoming trendy to go to a museum.
Sydney Rides (Again) Festival – from Saturday, 13th October
Bourke Street, in the City of Sydney, will be transformed this Saturday by an army of bikes, bands and street performers. It is all in aid of the Sydney Rides festival which celebrates the rediscovery of the bike.
"Families can take part in a range of games and activities, including Cycle Chic for Kids, where children will get the chance to 'bling' their bikes". After Saturday the Festivals rolls on for another two whole weeks.
Sydney Craft Beer Week – Various Venues – Saturday, 20th October to Sunday, 27th October
I enjoyed a beer once, and I'll probably enjoy another one after I've finished this, so my first reaction to Craft Beer Week is there will be lots of people rolling around having enjoyed it an awful lot. How wrong could I be; Craft Beer is as different from normal beer as a meal in a top class restaurant is to a burger and chips at Maccas. "Craft Beer is made for flavour and until you've experienced a 14% Barleywine aged on Oak for 3 years or a refreshing Wit Beer spiced with Coriander and Orange peel, you really can't claim to have lived." So get a life and taste the difference 8 days a (beer) week.
2012 Australian International Motor Show – Darling Harbour – Friday, 19th October – Sunday, 28th October
Come to the Australian International Motor Show for the latest in innovation and technology as the motorcar continues its evolutionary march towards world domination. The highlight of the Motor Show for many will be the Aston Martin One-77, the only Aston Martin One-77 in Australia and one of just 77 in the world. This car is said to be worth over 2 million dollars. Can any car be worth that much? Come and judge for yourself.
Norton Street Italian Festa – Leichhardt – Sunday, 28th October
Norton Street will be transformed this Sunday into a street party full of hundreds of stalls, fun entertainment, children's amusements, music, food, drink and lots of people having a goodtime.
Seven Bridges Walk – Sydney – Sunday, 28th October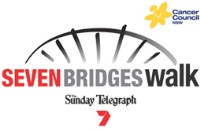 Sydney has some great bridges, you can appreciate them a little more by taking part in the annual Cancer Council NSW Seven Bridges Walk this Sunday. This is one of those events where just taking part makes you a winner. The Seven Bridges Walk is not meant to be a race. The seven event Villages are the hubs of the walk providing food, drink, entertainment and a starting point. You are advised to register your participation online as soon as you can.
Darling Harbour Fiesta – Darling Harbour – Friday, 5th October to Friday, 26th October
The Darling Harbour Fiesta has the makings of a wonderful street party with free live music and dance including an open-air street tango. Don't miss the Rio-style Fiesta Carnivale Street Parade and the tasty regional dishes and exotic crafts.
2012 World Firefighters Games – Friday, 19th October to Sunday, 28th October
The World Firefighters Games will commence with a parade lead by participants starting off at 6pm (but aim to be there earlier) from the Games Village at Pyrmont Bay Park into Darling Harbour and back again for the Opening Ceremony.
The Fire Truck Challenge
The Games themselves include a large number of events from Arm Wrestling, Billiards and Darts, to the Fire Truck Challenge and Boxing. This is an international event intended to be fun but also to celebrate and acknowledge the heroism and spirit of the men and women who undertake one of the most dangerous and toughest jobs in world.
Just For Laughs at Sydney Opera House – Friday, 12th October – Monday, 22nd October
Drew Carey
Comedy is said to be the most underrated of all the art forms – but who are we kidding – some of the funniest people that have ever graced the Opera House stage will be taking part (just for a laugh) including Noel Fielding, Drew Carey, Rhys Darby and Adam Hills. The expensive tickets are just as laughable as the cheaper ones..
Art and About – The End – The Closing Party – Saturday, 20th October
To celebrate the end of the Art and About Festival, George Street, the main street through the City of Sydney, will be partially closed to traffic. Where there were cars, vans and taxis, there will be tables filled with food, where there was the sound and smell of petrol and diesel engines, there will be sound of music and of people enjoying themselves. It makes me wonder why we don't just close George Street permanently.
Art and About Opening Night – Martin Place – Friday, 21st September
Falling Damp
Art and About's free opening bash includes food, music and guided tours of the art, that art all about, Sydney. Just after 6pm, Martin Place will resonate to the sound of "The Bamboos – one of Australia's greatest funk and soul bands", among others. In addition, the $10,000 winner of the Sydney Life photography competition will be announced, a "smorgasbord of culinary delights" will be available and / or you can grab a drink at one of the pop up Art and About bars in Martin Place.
Free Art and About Tours
It might also be a good idea to get yourself onboard one of the six vintage double-decker buses to see some more of the Art and About installations. The art on show includes "The Great Crate – a living, breathing giant green cube", 3D projections in Hyde Park and a house that rains on the inside – making a roof seem like an optional extra.
Hyde Park
"Whether it be artworks in Hyde Park, installations in the city's laneways or music in Martin Place – we hope everyone gets out to experience all the city has to offer – embracing the moment when art collides with unusual spaces." says Gill Minervini, Art & About's Creative Director
Art and About Sydney will run from 21st September for a whole month until 21st October
Lane Cove Village Fare – Lane Cove – Sunday, 14th October
The Lane Cove Village Fair is one of those low key community events full of character and smiling faces. You might also discover the perfect gift, you might get a kick out of the funfair rides or be mesmerised by a talented live performance. You'll never know if you don't go.
NSW Government Spring Cycle – Sydney Olympic Park – The event is on Sunday 21st October 2012, registration closes Monday, 15th October
The bikes are taking over Sydney and nothing, and no one, is going to stop them from cycling over the Sydney Harbour Bridge, Cahill Express Way, Macquarie Street and all the way down to Mrs Macquarie's Chair in the Botanic Gardens.
Register before Midnight on Monday, 15th October
Join in and you'll not only experience a wonderful ride but also discover some of the many cycleways through the City of Sydney. The Spring Cycle gives you two rides to choose from. One finishes at Pyrmont, the other at Olympic Park. At the completion of your ride you can relax and enjoy a little live entertain and some much deserved refreshment.
Breakfast on Bondi – Bondi – Sunday, 14th October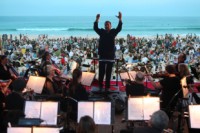 If the weather is fine, and it's not too cold, you can enjoy a great breakfast with sand between your toes. There will be a full orchestra and soprano Lorina Gore, breaky of course and the buzz of the best orchestrated breakfast feast in town.
Concord Carnival – Sunday, 14th October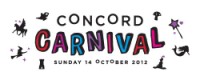 The Concord Carnival is a fairy tale of great food, wine, amusement rides, stage and roving entertainment plus loads of magical activities for the kids.
Antenna International Documentary Film Festival – Sydney – Wednesday, 10th October to Sunday, 14th October
The Antenna International Documentary Film Festival returns after a successful first year with more docos than last year and this time it's made the Dendy Cinemas. As well as the movies there will be film competitions, special events and international guests. If last year is anything to go by you can expect a little controversy and some news coverage as well.
Festival of Walking – Blue Mountains – Saturday, 6th October to Sunday, 14th October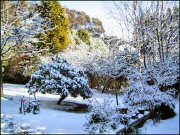 If your boots are made for walking, then that's just what you should do in a World Heritage listed National Park. The Blue Mountains Festival of Walking has a long list of different walks to go on from forays into the wilderness to a heritage street stroll ably assisted by a little local wine and cheese. Now that doesn't sound too bad does it. There is nothing to stop you from doing the serious bushwalk one day, followed by a more laid back day of eating, drinking and sightseeing.
Leura Village Fair
Leura will be hosting it's Village Fair during the first two days of the festival so there's another reason to go. Life is an adventure, enjoy it at your own pace.
Spring has arrived but there is still time left to head to the slopes:
Justice and Police Museum – Circular Quay – Saturday, 12th May – Sunday, 7th October
May the Force be with you? Or maybe not. The Justice and Police Museum has been charge with displaying and portraying 150 years of the NSW Police Force. You should find this investigation into the oldest and largest police force in Australia quite arresting. Of particular note is the use of "wooden rattles"(?) and "phrenology" – which is about reading bumps on the head. You will have to go to find out about the wooden rattles.
(The Gigantic) Splash Festival – Sydney Olympic Park – Sunday, 7th October
Make a big splash at the Sydney Olympic Park with giant pool inflatables, a giant coke slide, a 7 metre dive tower, a giant inflatable obstacle course and a 'Tarzan Swing' in the Training Pool. The smaller 'splashees' can take a ride on a giant Crocodile inflatable and Splasher's Water Playground has a new feature 'Aqua Tune'.
Beams Festival – Chippendale – Saturday, 22nd September
Clearly Art and About didn't make it out to Chippendale as the Beams Festival commences the day afterwards. Beams gives us "a kaleidoscope of artistic work from over 250 Chippendale creatives, all working across light, video, performance, dance, site-specific sculptural installation and live music" – all to be enjoyed with wine and tasty morsels from the local morsel providers.
The Mysterious Muogamarra Nature Reserve – Weekends to 16th September, 9.00am to 4.30pm
If you would like to escape the 'big smoke' you don't have to go far. Just north of Sydney you'll find the Mysterious Muogamarra Nature Reserve. It is mysterious because it is closed for most of the year, and it is huge! Who knows what is in hidden in there, buried alien spacecraft? lost dinosaurs? an undiscovered tribe of honest politicians??..well probably not, particularly not the last one, but a tour might provide some clues.
North of Sydney
If you are contemplating going further north, check out the link below for potential stops and ideas of what to do.
Stops Between Sydney and Brisbane
Q Station Sydney Harbour National Park – Sunday, 16th September – 10am till 4pm
The slightly odd Q Station will be free and open on Sunday 16th allowing you to tour, wander, encounter, learn, eat, play, buy, listen to stories and drink tea.
Better Homes and Gardens – Sydney Showground – Friday, 14th September – Sunday, 16th September
It is nice to see the back of winter but it does mean that everything starts growing again and there's that thing that needs fixing and the inevitable "while you are at it". Maybe a trip to the Better Homes and Gardens (LIVE!) might provide some much needed motivation and incentive. Rather than DIY, watch DIY, be entertained, eat free food, visit the gardening and pet displays and just generally have a pleasant day not fixing anything.
Family Fun Pirate Day – Sunday, 16th September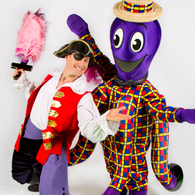 The National Maritime Museum has surpassed itself with this belter of a pirate fun day with special guests Captain Feathersword and his right hand (leg?) octopus named Henry. You are encourage to dress like a pirate, follow a treasure trail, get your face painted and get crafty.
Father's Day in Sydney – Sunday, 2nd September
My guess would be that most Dads don't really expect much of anything on Father's Day. Just another day really. So what more excuse do you need than to surprise him with something special. That said, he might expect it every year so make it clear that this a one off, socks next year and that's if he is lucky.
International Great Waiters Race – Woolloomooloo – Sunday, 2nd September
We can't wait for the great Waiters Race at Woolloomooloo. It is going to smashing great fun but this is no laughing matter. For far too long, too many Sydneysiders have sat idly by waiting to be waited on. This has a huge knock on effect on the economy, relationships and the ability to drink your coffee whilst it is still hot.
Truly Great Waiters of our Time
This race of the Titans, the greatest waiters from the around the globe, will demonstrate the speed and agility, grace under pressure and shear talent of the truly great waiters of our time. Why this was not an Olympic event I've no idea. The people of Sydney have waited long enough, let the race begin.
All British Day – North Parramatta – Sunday, 26th August
You might have thought that the British had finally had their day after winning so many medals at the Olympic Games, well they are going to have another one. North Parramata will host an All British Day on the 26th August with lots of old British Cars, amongst other things.
Euro Festa – Wentworth Park (near Sydney Olympic Park) – Sunday, 26th August
The Euro lives on at the Waterfront in Wentworth Park on the same day as the All British Day. What a strange coincidence. Spanish Flamenco Dancers, music and cooking demos, pizza, and flash cars like the Aston Martin, Ferrari, Lamborghini and Maserati. The family stuff includes Bocce competitions, face painting, a bouncy castle and petting zoo. Why don't the two events work together? If they could merge maybe they might start something, it could save the whole of Europe.
Customs House
There's a lot going on at Customs House at the moment. Outside we have the Olympics with Sydney's official big screen entertaining the crowds from 6am to 6pm. Inside, along with all the usual Customs House attractions and facilities, there is an interesting little free exhibition on Aboriginal Sydney, pre Captain Cook. The exhibition is called "Virtual Warrane II – Sacred Tracks of the Gadigal" and runs until Sunday, 19th August. Chucking out time isn't until midnight, Monday to Saturday and 5pm on Sunday.
Customs House [No 106]
A Martin Place Taste of Orange – Sydney – Thursday, 23rd August – Friday, 24th August
There will be just a couple of days for you take a trip to Orange for a spot of free Orange wine and tucker tasting, and you only have to travel as far as Martin Place in the city to do it. As well as the Orange food and wine, there will be music, entertainment and cooking demos by last years Master Chef Winner, Kate Bracks. Just about everyone has painted the town red at some point, but how about orange?
V8 Supercars Championship – Eastern Creek – Saturday, 25th August – Sunday, 26th August
For some heart thumping excitement catch a round of the V8 Supercar Championship. See the best Aussie drivers around take their V8s to the max at the Sydney Motorsport Park at Eastern Creek.
The Bledisloe Cup Festival – Rivals in Rugby, Brothers in War – Museum of Sydney – Friday, 3rd August – Sunday, 19th August
The Museum of Sydney has an exhibition on that should appeal to sports fans. The very first Bledisloe Cup Festival will showcase Rugby artefacts, photos, memorabilia and the actual Bledisloe Cup (3rd and 4th August only). The festival also covers the history of the Bledisloe Cup epitomising the idea of warriors on the field, but mates off of it.
The Olympic Welcome Home Parade
If the past is history to you, then make your way to the city on Monday for the welcome home party for the returning triumphant Australian athletes. The welcome home parade will commence at the Rocks end of George Street at around midday, and then proceed down to Town Hall at a cheering pace until an expected finish at 1.30pm. My guess is there will be a huge number of people there if only to show that the press should have been more supportive. Sydneysiders are proud of our Olympians who trained so hard to deliver for Australia.
Sir David Attenborough, A Life on Earth – State Theatre – Friday, 10th August – Sunday, 12th August
Sir David Attenborough just has one of those voices that you could listen to forever, and he can be quite funny and entertaining. Sir David's "A Life on Earth" show will give you an insight into one of the world's foremost naturalists who ever had a wild Gorilla's bottom in his face.
City to Surf – Sunday, 12th August
There is still time to commit yourself to pain, exhaustion and the potential embarrassment of appearing on TV struggling up Heartbreak Hill. The hard to miss Sun-Herald City2Surf is the world's most popular (fun?) run. Sydney beats London and New York on the masochism stakes. I jest of course, you will run / stagger past, and through, some great parts of Sydney, it is a whole of Sydney community thing and you have the opportunity to raise money for a good cause. There are only a few weeks to go so come on and let's start pounding the pavement in preparation.
Ferragosto Festival – Five Dock in Sydney's Inner West, Sunday 12th August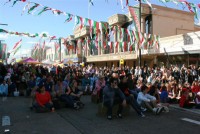 What is Ferragosto? Ferragosto is an Italian celebration of the Virgin Mary going to Heaven. What happens during the festival? Just about all things Italian plus a few that aren't. There will be three stages of music, dancing and children's entertainment. There will be cooking demos, pizza (of course), awesome coffee, cars, animals, rides, the list goes on. If you like to set yourself a challenge, try to find something that's not there..
Paddington Markets – 395 Oxford St, Paddington, Sydney NSW. – Saturday, 28th of July – 10am – 4pm
Paddington Market have organised a Children's Market day In order to raise money for charity and attract a few more people to the market. You can expect a little bit of clowning around, face painting, balloons, a bouncy castle and a puppet show. Small donations will be requested in aid of the homeless and it might be wise to reserve your seats to the puppet show to avoid any tears of disappointment.
The Sydney Antiques (and Fine Arts) Show – Byron Kennedy Hall, Entertainment Quarter, Moore Park – Thursday, 2nd August – Sunday, 5th August
The Australian Art and Antique professionals have Australia's finest, fully vetted, collection of antiques and fine arts in their care. The nation's best old stuff is being gently dusted off for your visiting pleasure. For a break from the past, take a stroll through EQ, [No 130], there is usually something going on and it's a good spot for a drink and / or lunch.
International Boat Show – Darling Harbour – Thursday, 2nd August – Monday, 6th August
See some awesome craft and use the show as an excuse to catch the ferry from Circular Quay to Darling Harbour. The Boat Show will have hundreds of large vessels to look at and say 'one day, I'll own one of those' along with six halls of undercover displays, fishing clinics and fashion parades.
An Officer and a Gentleman – Sydney Lyric Theatre, The Star – Saturday, 12th May – Sunday, 29th July
An Officer and a Gentleman is a classic take your mum/girlfriend/wife kind of movie (but not at the same time

). Oh, sorry, no, not a movie, this is a live, in the flesh, world premier musical. Will it have the same tissue effect as the flick? It's a high bar, "the 1982 film has become a phenomenon in cinema history, recently listed by the American Film Institute as one of the top ten love stories in cinema history." If you have never seen the movie then it's "a classic modern day love story about a working class boy and girl who must overcome their upbringing and personal weaknesses to accept life and love." In other words, love lifts them up where they belong..
Le Tour Lounge – 118 Oxford Street (between Crown and Flinders Streets) – ends 23rd July
Cyclists and sports fans can catch the highlights of the Tour de France at the Le Tour Lounge on Oxford Street until 23 July. As well as a large viewing screen there will be cheap coffee, baked goods and you can even buy a bike and ride it home (might be cheaper than a cab). The Le Tour Lounge will be open daily from 11am to 7pm with race highlights broadcast at 12.30pm and 6.30pm. It is worth checking out if you are partying around these parts this Wednesday or Saturday night as the cafe will be running, or maybe that should be pedaling, all night.
Things to do during the School Holidays – 30th June to 15th July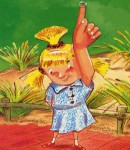 The school holidays are almost here once more. The kids will soon be underfoot, in your ear and demanding of your attention so it might be helpful to have a few ideas up your sleeve.
Things to do during the School Holidays
Sydney Winter Festival – Friday, 29th June – Sunday, 15th July,
Winter doesn't have to be a time to start counting the weeks down to spring. The Australian Winter Festival is back and it's bigger than a big thing. The four year old festival's main attraction is one of Australia's largest open air ice skating rinks. If you aren't into skating yourself, you can just go along to enjoy atmosphere of the Alpine Ski Hut. From here you can watch the ice action and indulge in alpine food and drinks beside cosy woodfires.
Freestyle Trials Riders – Luna Park – Saturday, 29th June – Sunday, 15th July
We are promised that Australia's top Trials Riders will perform 360 degree back flips, helicopter drops, jumps, transfers, wheel-stands and ramps. Which all sounds very nice indeed. You will have the opportunity to ask them afterwards "are you totally mad?"
Book online
It is quite amazing how quickly the money disappears with a trip to luna park but you can save at least $5 by buying the tickets from the luna park website. Shows commence at 11:30am, 1:30pm and 3:30pm. There is also a 17:00pm planned for Fridays and Saturdays.
Hunter Valley Gardens Snow – Sunday, 30th June – Sunday, July 15
Over the School Holidays the Hunter Valley Gardens will be white with artificial snow. They will be hosting a range of activities including ice skating, snow tubing, a snow ball challenge, a snow angels play zone, and of course, the obligatory jumping castle (but only to 2pm). If you book online, a family of four can get in for $65.
William Cox Historical Festival Open Day – Sunday, 15th July
For those that remember Sydney Old Town (now the Australian Reptile Park) there is an event being held by the foot of the Blue Mountains that has a similar feel to it. Around this time every year you can hear the sound of musket fire as we go back in time to when the first brave settlers started settling out over the Blue Mountains. The William Cox Historical Festival doesn't cost anything to attend, includes things for the kids to do, has live entertainment, music, displays, market stalls, food and lots of folk in costume.
Bankstown Bites Food Festival – Griffith Park and Bankstown Arts Centre – Saturday, 14th July
Bankstown Bites is taking place on Bastille day, so vive la Bankstown! I'd be amazed if there isn't a baguette or two in the offering amongst the mix of gourmet food stalls, demos, celebrity chefs and I'll just stop there for second if I may. Why are chefs who entertain better than the more reserved types who are just great chefs(?). Back on message, 'we' also have live entertainment, things to keep the kids happy and 'Discovery Food Tours'. There will be demonstrations by local artists, craft stalls and just about everything that Bankstown has to offer, so come on and have an entertaining nibble.
International Food Safari, Sydney – Kings Street Wharf – Monday, 25th June – Sunday, 8th July
Having had your fill at the Good Food and Wine Show you can embark upon a global safari without having to even leave the ground. Just eat, close your eyes and you'll be there.
Under the Beach Umbrella – Spirit of the Tent Embassy, Hyde Park – Monday, 2 July.
Australian Idol fans can see it's youngest ever winner, Ms Donovan, perform some of her ARIA Award and Deadly Award winning songs at this free event. Among the many other attractions will be a kids zone with a song writing workshop.
The Australian Burlesque Festival Presents – Saturday 23rd June
The Australian Burlesque Festival presents three different live shows with the promise of "a journey of mystery and adventure" consisting of a "heady and potent concoction of Australia's most seductive and mysterious burlesque artists". The world of Burlesque is an expanding art form to some and a load of old.. to others. If you are tempted, you are encouraged to dress for the occasion. If nudity offends, don't go.
Truck Stop – Various dates and times – Wednesday, 6th June to Saturday, 23rd June
"I dare you to…." Sam and Kelly lead teenage lives obsessed with mobile phones, texts messages and boys. Escaping boredom and double maths the girls hang out at the truck stop on the highway. When a young handsome truckie comes by, life starts to look a little more interesting. What else could Sam say but "I dare you to…."
Mark Thompson's Twilight of the Idols – Robin Gibson Gallery – Tuesday to Saturday – ends Wednesday, 20th June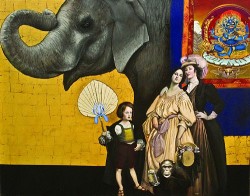 "We are the sum of all our experiences, good, bad and stupid,..[the] making of a painting is the sum of many parts. Ideas and images are collected, sorted and stored… Everything is grist for the mill, nothing is sacred, off limits, or restricted" You can judge for yourself if Mr Thompson's work reflects his words.
Opera Warriors – Sydney Opera House – Thursday, 14th June to Saturday, 16th June
A bit of advance warning [for a change] on this one as you may only get a few chances to see it. Opera Warriors will premiere the best of Chinese modern theatre arts. The show tells a story of Peking Opera through a memorable mix of the martial arts and modern dance.
The Imperial Ice Stars, The Nutcracker on Ice – Capitol [Frozen] Theatre – Wednesday, 6th June — Sunday, 10th June
The Imperial Ice Stars championship skaters have been practicing their skills across five continents and in front of millions of people. By all accounts they have become quite good at it.
Les Liaisons Dangereuses – Walsh Bay, ends Saturday, 9th June
"Les Liaisons Dangereuses" could be a little too intense for some, but anything starring Hugo Weaving is worthy of consideration. Expect lots of naughty seduction and nasty revenge riveting you to your seat whilst simultaneously, stirring up the emotions to the point that, well, you might need a nice cup of tea afterwards. Pamela Rabe stars alongside Mr Weaving.
The Australian Museum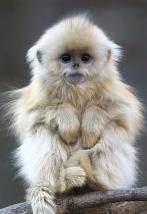 Am I for real?
The Australian Museum has a couple of interesting exhibitions on at the moment. The Wildlife Photographer of the Year, with some amazing and cute animal photographs and the 'Yiwarra Kuju -The Canning Stock Route' containing almost 100 contemporary Aboriginal paintings and traditional stories. The Wildlife photography ends mid March whilst 'Yiwarra Kuju' expires 29th April.
Community Open Day at Q Station – Manly – Sunday, 29th April 2012, 10:00am – 4:00pm
Q Station's "Community Open Day" gives you free licence to explore this picturesque and historically rich area of Sydney. The day includes tours, native animal encounters, kids' activities and water activities such as sailing and kayaking (but spaces are limited). Some of the tours and activities will require booking. A portion of the proceeds from the day will go to Bear Cottage and Q Station would like you to RSVP on their website before you go.
Q Station [more info]
The City of Sydney's Youth Week – Friday, 13th April – Sunday, 22nd April
Youth Week celebrates young people's contribution to Sydney. There will be numerous events including the opportunity to shoot hoops and kick goals with some of the best sports people in Australia.
The Sydney Kings and Sydney FC
The members of the Sydney Kings basketball team and Sydney Football Club will be at KGV Recreation Centre in the Rocks on Thursday, 19th April. Players and staff from the Kings and Sydney FC will play alongside teenagers, youth workers and even the local police.
Phineas and Ferb's Brilliant Backyard!' – Warringah Mall – Wednesday, 18th April – Sunday, 22nd April
I must confess to not being up to speed with Phineas and Ferb but your kids will be if you take them to Warringah Mall towards the end of the holidays. They can "participate in a series of fun and interactive activities" including Phineas and Ferb games and the watching of Phineas and Ferb episodes, which hardly seems all that active but anyway, they also get "a free Phineas and Ferb photo frame" so how can you stay away.
Webers Circus – St Ives – Friday, 30th March – Sunday, 1st April and Penrith, Friday, 6th April – Sunday, 22nd April
Webers Circus is all the things you might expect from a professional circus plus, for one month only, dancing, music and entertainment with a South American twist. It's Circus Plus.
The Wiggles – Enmore Theatre – Wednesday, 18th April – Friday, 20th April
The original yellow Wiggle, Greg Page, has reunited with his old band to dish us up a generous helping of Hot Potatoes, Fruit Salad and Vegetable Soup along with other classic Wiggly masterpieces. Be quick, tickets are going, like, well, hot potatoes.
La Traviata under the stars – Saturday, 24th March to Sunday, 15th April
You can see La Traviata floating on Sydney Harbour. The Sydney Harbour is a great stage and backdrop on its own, add to this an enormous chandelier and fireworks, and it's going to be quite a spectacle. La Traviata is said to be a great introduction to Opera, so even if you have never seen an opera before, you can look forward to a very special night by Sydney Harbour.
Harry Potter and the Powerhouse Museum extended to 9th April
The Powerhouse is continuing to go potty over Harry. They have extended the Harry Potter Exhibition into April. The weeks ahead will simply be magical.
The Rocks Markets – The Rocks – Saturday, 7th April – Monday, 9th April
The Rocks Markets are a great excuse to have a wander around town on a cruisey holiday and it doesn't need to cost anything if you don't buy anything. You can browse your way through dresses, bags, jewellery, original artworks and prints. The Rocks Markets will be trading on Easter Saturday, Easter Sunday and Easter Monday from 10am – 5pm.
Twilight at Taronga Zoo – Saturday, 28th January – Saturday, 31st March
The Twilight concerts at Taronga Zoo continue to be a roaring success. This year the big names include The Church, Bjorn Again, Richard Clapton and Wendy Mathews. There will also be tributes to Queen and Michael Jackson.
If you arrive a little early you will be rewarded with free entry into the Zoo (that's from 3pm the same day). Head for the Elephant enclosure at 6pm for the concert lawn opens up for picnics. The actual concert starts around 7:30pm and is scheduled to finish at 9-30pm (with a break in between).
International Wine Fair – Overseas Passenger Terminal,Circular Quay – Saturday, 31st March – Sunday, 1st April
It costs $25 to get into International Wine Fair, which might be a disincentive, but when you think there will be over 300 wines to try from 10 countries from around the globe, then maybe not. It's a chance to sample a few wines you might not otherwise see, let alone taste. You might even discover that you actually quite like them!
You need to be over 18 to get in and ID will be required of persons who look under 25 years of age, so if you don't get stopped – complain!
Bouncers by John Godber – Cat & Fiddle Hotel, Balmain – Thursday to Sunday to 1st April
"..Wot 're you lookin at?…got a problem Sunshine?" Prepare to be "charmed" by John Godber's comedy "Bouncers". Enjoy a night of clubbing with a variety of characters in various states of disrepair.
"The Hello Morning" Unplugged by Candle Light – Marble Bar – Saturday, 31st March
Well, it's good to get out during Earth Hour, the Marble Bar is good spot any day of the week and it should look pretty neat in the candle light. The Hello Morning, "Melbourne's coolest rock and roll sextet", will play an acoustic set for one-night-only.
Should be good. So save the planet, save money (it's a freebie) and have fun at the same time, well at least for an hour anyway.
Faith Hill and Tim McGraw Tour Australia – Allphones Arena, Sydney Olympic Park – Tuesday, 27th March
The Tim McGraw & Faith Hill are country music superstars and they are coming to Sydney. Their performances will include international hits such as Live Like You Were Dying, Everywhere, Real Good Man and Hill's Breathe, This Kiss and The Way You Love Me, as well as duets It's Your Love, Let's Make Love and I Need You.
Picasso – National Art Gallery of NSW to 25th March 2012
"Masterpieces from the Musée National Picasso, Paris"
This exhibition has only been made possible by the closure of the Musée National Picasso for renovations and the brilliance of the National Art Gallery of NSW in persuading the French to let us look after them. You won't see anything like this again in Australia. The exhibition will attract people from far and wide but thankfully we have the masterpieces – that's over 150 paintings, sculptures, prints and drawings – until March.
Annie the Musical – Lyric Theatre, Star City – Friday, 5th January – Sunday, 25th March
Starring Alan Jones no less! No, no sorry – I mean Anthony Warlow – but Alan is in it. Little orphan Annie is just a great musical filled with great songs like "Tomorrow, Tomorrow, we love you, Tomorrow, your always a day away" and many more but that's the song you walk out with in your head.
How to Train Your Dragon – Allphones Arena (formerly Acer Arena) – Friday, 16th March – Sunday, 25th March
Being the year of the Dragon, there has never been a better time to slay your Dragon into shape. No more eating of guests at the dinner table and burning down of houses, it's time to bring your Dragon to heel. Be warned though that, during the training process, fire-breathing dragons are likely to soar overhead, the trainers will get physical and all up, it could be quite pyrotechnical.
Sydney St Patrick's Day Parade and Family Day – Sunday, 18th March
It may come as a surprise to know that Sydney St Patrick's Day Parade (and Family Day) is the largest Irish Event in the Southern Hemisphere. Only New York, Dublin, Boston and London are ahead of Sydney, with over 30,000 people expected to attend.
Pre-parade entertainment will feature music and dancing on George Street, opposite Town Hall (10.20am – 11.50am). The parade marches off from the corner of Bathurst Street and George around midday. The Family Day starts about an hour later in Hyde Park. The Main Stage will host several local Irish bands, musicians and the winners of the 2012 Gaels Got Talent competition. There will also be a children's area. The Family Day wraps up around 6.30pm with the odd glass of Guinness sure to be consumed nearby. Should be good craic.
Cronulla Shark Island Swim – Cronulla – Sunday, 18th March
Ummm, I wonder how Shark Island came by its name. Never mind, I'm sure you'll be fine. There are two choices, the serious 2.3km Cronulla Shark Island Swim or the less serious 1km Cronulla Beach Swim. It costs $45 for the former and $35 for the latter. If you want to take part in both events it will set you back $60. Enter before 16th March or pay more.
Sharks, Snakes and Spiders
If you are worried about being chewed up by Aussie Jaws click the link below. The stats are a little dated but the point is still valid.
Sydney Mardi Gras Parade – Saturday, Oxford Street – 3rd March
If you are anywhere near Oxford Street this Saturday night watch out! An army of thousands of people will be parading down Oxford Street on colourful floats with even more people cheering on in support.
Mardi Gras Party
Once the parade has paraded, thousands will party till the early hours at the official Mardi Gras Party, held at the E.Q. in Moore Park. International artists and DJs including Wynter Gordon, Alexis Jordan, Larry Tee and Calvin Harris along with many talented Aussies will make it a night to remember and you will, no doubt, be able to read about the nights activities on Sunday, but more likely, on Monday morning.
10,000 free pot plants – Cathedral Square in front of St Marys Cathedral – 8am Sunday, 18th March
In a move that is bound to "please" Sydney's florists and garden centres, Sydney's premier council is giving away more than 10,000 pot plants. It's on a first-come first-served basis. So get up early on Sunday and give some petunias, celosia, ornamental chillies, marigolds, impatiens, apple mint, and oregano a good home.
Bard on the Beach – Balmoral Beach, Mosman – ends 4th March
As the sun sets amidst the tranquil setting of Balmoral Beach, do not be fooled into thinking all is well. What Passion, Love, Deceit and even Death awaits any man or woman who dares to tread the sands of Balmoral. Beware the eyes of Rotunda.
Bondi Open Air – Bondi Beach – also ends 4th March
Lets all celebrate breathing! Not really, Bondi is one of the better open air cinemas in terms of location and a consolation if you couldn't get tickets to the Open Air Cinema at Mrs Macquaries Point.
Sydney Cellar Door (part of the NSW Wine Festival) Hyde Park – 25th – 26th February
The Sydney Cellar Door is Sydney's biggest outdoor wine festival. Just think of the petrol you'd save sampling NSW's best wines without having to leave Sydney. It's the environmentally friendly thing to do.
14 NSW Wine Regions
Around 90 wineries are expected and you'll be able to meet the winemakers from all over NSW's 14 wine regions (no I didn't realise there were that many either). Thanks to the weather, the current crop of grapes are expected to produce a classic year of fine wine so this is a great chance to get the insiders opinion on what to buy before it disappears on release.
Wine and Cheese
Other reasons for going? Well there's the cheeses and smallgoods, terrines, delicious barbecued meats on a roll and the opportunity learn a little, drink a little and relax a lot. Maybe leave the car at home for this one.
Free Movies Under the Stars (with any luck) – Red Dog – Forest Park, Forest Grove, Epping – Saturday – 18th February – 8.15pm
Red Dog is based on the true story of a small town of miners who develop a close bond with a stray dog. This heart warming story stars Josh Lucas, Rachael Taylor and, of course, a dog (Koko). Red Dog won seven 2011 Inside Film Awards including Best Feature Film.
Sydney Royal Wine Show, Sydney Showground, Sydney Olympic Park – Saturday, 18th February, 11am-4pm
'Drink in Moderation' I believe is the slogan but it might prove to be challenge with the "opportunity to experience over 2,000 new and established Australian wine styles from across the country. Head to the Southee Pavilion at Sydney Showground to learn from [the] expert judges and be one of the first to taste the Macquarie Group Sydney Royal Wine Show medal and trophy winners at the Sydney Royal Cellar Tasting."
Sydney Mardi Gras – Sunday, 12th February – Sunday, 4th March
Happy Mardi Gras all round as the Sydney Mardi Gras makes it's slightly subdued start to it's calendar of events. Sit in the park and catch up, meet, plan for headier days and nights ahead or just watch as the "largest parade and celebration of its kind in the world" gets off the grass.
The Underground Lovers – Oxford Art Factory, Darlinghurst – Friday 17th February
If you have seen the Undies before, all you are probably interested in is where and when they are playing. If it's little inconvenient, perhaps you are already booked, just consider this could be the last time you'll ever get to see them. If you have never heard of the Undies before, here is your chance:
Dinosaurs Alive! Luna Park – ends 12th February
Much research and no observations have confirmed that dinosaurs became extinct many millions of years ago.
Yet, a mere 3.5 million dollars later, the big boys are back! Stegosaurus, Velociraptor and Tyrannosaurus Rex and friends have to come to Sydney in the biggest come back in 65 million years. This interactive exhibit also deals with climate change, robotics and has games, fossil pits, dinosaur footprints and loads of other big stuff. Opening times vary, see website for more details.
Free Movies Under the Stars (hopefully) – Mr Popper's Penguins – Westleigh – Saturday, 11th February, 8.15pm
I know it's likely to be a long way to go but Mr Popper sounds fun. This family comedy tells the story of Mr. Popper (Jim Carrey), a businessman who's life undergoes a dramatic transformation when he inherits six penguins. In order to make them feel at home he transforms his apartment into a winter wonderland. As a result, Mr Popper's life away from his penguins ends up on thin ice. The movie is rated PG. Light refreshments and coffee will be available. If it's still raining rent out the DVD and watch it at home.
Bondiesta (formerly South American Festival) – Bondi Pavilion – Sunday, 12th February, 1pm – 8.30pm
Headline acts include Mi Tierra "The best Latin band in Australia" and Club Havana Band, aka "La Bomba de Sydney", with special guest Carlos C-Major. In addition, three DJs will be performing back to back with the able bodied assistance of exotic dancers to keep things moving. Free open dance workshops are there to help get everyone going. A selection of South and Central American dishes will be available to maintain energy levels. There will be art and craft stalls for lasting memories and unique gifts and an exhibition of remarkable photographs by Franco Brazilian photographer, Emmanuelle Bernard.
Sydney Shakespeare Festival – Bicentennial Park, Glebe Foreshore – 5th January to 12th February, Thursday to Sunday 8pm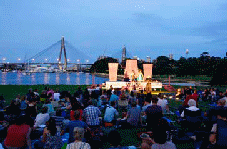 Hamlet and The Taming of the Shrew will be performed on alternate nights under the stars, clouds, rain, whatever the weather brings. So pack a picnic, umbrella, a friend or two or several. Free for kids and oldies.
Tickets priced at $29 / $23 conc / $17 high school students
Chinese New Year Festival – The Year of the Dragon – 20th January – 5th February
Soon, we will enter the Year of the Dragon. There will be Kung Fu, Tales of the Dragon, Dragon Boat Races and even dancing (just the odd lion though). The Chinese markets will be colourful, there will be crafty stuff and something for lovers and slayers of Dragons everywhere. More than 100,000 people are expected to line the streets from Sydney Town Hall to Darling Harbour on Sunday night, 29th January, as Sydney experiences its biggest-ever Chinese New Year Twilight Parade to ring in the Year of the Dragon.
The Art of the Brick – Sydney Town Hall – Druitt St Entrance – 12th December – 5th February
Oh no! not a boring exhibition about bricks! But these are no ordinary bricks, these are Lego bricks that look like this:
The Art of the Brick is open daily (10am – 6pm) and the organisers expect it to book out.
World Wetlands Day Walk – Education Centre in Bicentennial Park, Sydney Olympic Park – Saturday, 4th February 2012 – 10:00am – 11:00am
Given the weather we have been 'enjoying', a walk in the wetlands seems like an appropriate thing to do. Go for this guided tour for an educational and enjoyable experience in the wet-lands. Bookings are required as is a phone call 02 9647 1033 or email southernnsw@birdlife.org.au
Australia Day – Thursday, 26th January
"Australians all let us rejoice, for we are here in Sydney" isn't that how it goes? Anyway. here we are in the greatest city on the planet – seemingly designed for bit of rejoicing on Australia Day.
Annie the Musical – Lyric Theatre, Star City – Friday, 5th January – Thursday, 9th February
Should you take the kids to see Annie? Well it's a tricky one given the price tag, and there's no guarantee they will enjoy it. But on the other hand, little orphan Annie is such a great musical filled with wonderful songs like "Tomorrow, Tomorrow, we love you, Tomorrow, your always a day away" and many more. Maybe it's worth the risk:
Circus Oz – Darling Harbour – Wednesday, 4th January – Sunday, 29th January
Circus Oz are back in town – oh how we have missed you. They will be performing in the Big Top in Darling Harbour in their new show 'Steampowered'. Expect to see some amazing acrobatics and old fashioned knock-about comedy combined with superb music that brings the whole act to life. Should be good, these guys are world class performers and, sadly for us, seem to spend more time overseas than in Australia.
Big Top
If you take the kids to the circus when they are young, maybe they won't join up when they grow up. Performing in the slightly out of place (should be in a park really) Big Top in Darling Harbour, their new show, 'Steampowered', may impress upon you the need to keep feet firmly on the ground.
Croc Stars (Australian Outback Experience) – Hunter Valley Gardens – to Sunday, 22nd January
Ever wondered, over a glass of wine, whether the kids should experience just a little of Australia's great outback? Well fear not, you can do both. Croc Stars lets the reptiles loose with a meet and greet for the kids, then there's the snakes, lizards and turtles and, of course, no 'Outback Experience' would be complete with a bouncy castle, a face painting fairy and art and craft activities. There's more, including train rides, and it's not that expensive, This is an opportunity to take the family to an almost outback winery with educational values, such as, where does wine comes from(?), and maybe even try some and then let someone else drive home.
Hawkesbury International Sand Sculpting Championships – Windsor
Sand Sculptures are becoming more and more popular and the competition to win, the Hawkesbury International Sand Sculpting Championships, is gritty. The theme of the competition is 'Mystical Creatures' and the competition entries will be on display so you can wander through the event at your leisure. Two sculptors will be on site creating display pieces of 50-60 tonnes of sand so you can see how it is done. In addition to the sculptures there will be stuff for the kids including sand sculpting workshops, sand art and sand bottles.
Flickerfest – Bondi Pavilion – ends Sunday 15th January
Flickerfest is where you can get to see a 100 of the best short films from Australia, and around the globe, at the world famous Bondi Beach. If that's not enough, the panoramic festival bar is a great place to hangout and discuss what you have seen, what's to come and to check out everybody else. The bar opens daily, serving organic food and drinks.
Christmas Dinner on the Harbour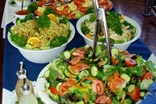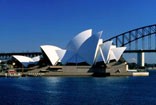 Gorgeous Sydney Harbour – its a cracker
Treasure your special Sydney Harbour memories with this special Christmas cruise. Not only will you be able to feast upon all the sights and fun of a Sydney Harbour Christmas but you can also enjoy a Christmas Carvery and Seafood buffet, followed by scrumptious Xmas Pudding. This is a great way to escape the the worst of the Christmas feeding frenzy and enjoy your meal and Sydney Harbour at the same time. Relax on the alfresco decks and windows for a picturesque Xmas Evening and who knows? If you're good you may even get a surprise visit from Santa!
Christmas Day in Sydney
A good place to be in Sydney on Christmas Day, or any day for that matter, is Sydney Harbour. The traditional thing to do on Christmas Day is (of course) to have a big lunch. Guess what, you can do both and it does away with having to cook! Seats are limited (they can't make the boat any bigger) and this will probably sell out like last year.
Christmas Experiences in Australia
Find things to do this Christmas in Sydney and beyond. Whether you are into thrills and spills or prefer to wile your days away relaxing, you will find things to do in Australia, to suit you. You can book online instantly and secure your slice of Christmas joy.
Sunburnt Christmas – 25th December, 12pm – 8pm
A Sunburnt Christmas may make you consider dumping your family and heading straight off to Bondi Beach but don't! have breakfast first. Bondi Pavilion will be the focus for thousands of Christmas happy backpackers and international travellers and, no doubt, a few absconds from family celebrations throughout Sydney. Just don't forget the sunscreen..
Christmas at Sydney Town Hall – Tuesday, 20th December from 20.00 to 21.30
"Celebrate Christmas with the whole family in the glorious splendour of Sydney Town Hall. Experience the thrill of singing your favourite carols led by the mighty Grand Organ, Royal Australian Navy Band (Sydney) and combined adult and children's choir."
The Downunder Spirit Christmas Classic Cheer & Dance Event – Sunday, 13th November from 09.00 to 18.00
"Downunder Spirit Championships has been one of Australia's leading All-Star Cheerleading & Dance Events for 10 years now, we have decided to start a BRAND NEW cheerleading and dance event to finish off the All-star Cheerleading season"
Paddle Pop Adventure Park – Macquarie University – Saturday, 28th January – Sunday, 29th January
Paddle Pop Adventure Park has, apparently, the world's longest slip-and-slide, the Jungle Vines climbing wall, elastic rope Jungle, River Rapids slide, Adventure maze, Jurassic Jumping Castle, bungee trampolines, bumper boats, river rollers, and face painting. Then there's a special screening of the Paddle Pop BEGINS movie on a massive outdoor cinema screen. The "Hungry Lions Den" provides sustenance with "a range of healthy options" and there will be water bottle re-fill stations on hand.
Hairy Maclary and Friends – Based on the books by Lynley Dodd – Sydney Opera House – Selected dates throughout January
Everybody is woofing down the tales of Hairy Maclary from Donaldson's Dairy. Following hit performances at the Edinburgh Fringe last year, Hairy Maclary and co-stars Hercules Morse (as big as a Horse), Bottomley Potts (covered in spots), Schnitzel von Krumm (with the very low tum) and Scarface Claw (the toughest tomcat in town) are generating rave reviews in Sydney
"… so numerous and vociferous was the audience that sometimes the performers were drowned out…they were, however, able to keep the kids in stitches, no matter the volume…' – THE HERALD"
"The best thing out of New Zealand since Split Enz" SMH